How Princess Charlotte Might Follow In Lady Louise's Footsteps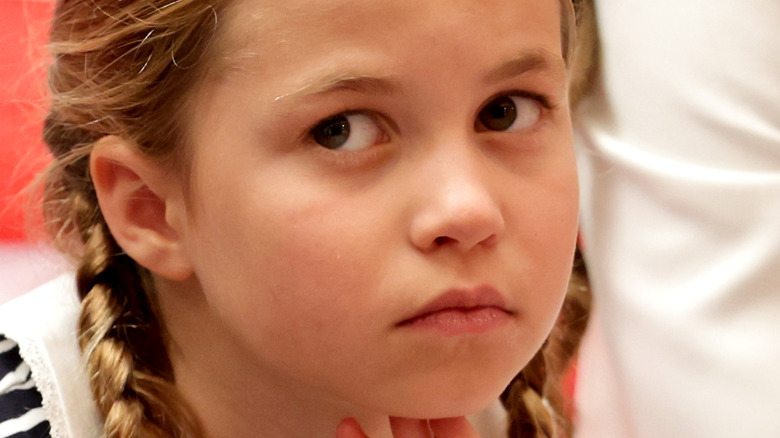 Chris Jackson/Getty Images
Princess Charlotte of Whales is the middle child of Prince William and Kate Middleton, which makes her third in line to the British throne, behind her father and older brother, Prince George. When she was younger, Charlotte often made headlines for her funny antics, whether it be making silly faces or being sassy during various public appearances. 
As the princess has gotten older, she still has her funny side, but she's also discovered some hobbies that her parents support. One, for example, is her love of gymnastics, which Catherine, Princess of Wales discussed in 2020. "Charlotte is really into gymnastics, she's doing cartwheels, handstands, everything. It's so good for their basic skills of balance and coordination," the Princess of Wales said during a trip to Ireland, according to Entertainment Daily. Charlotte also loves animals, particularly horses. In 2021, William, Prince of Wales expressed great joy that all three of his kids were interested in riding, The Sunday Times reported. 
And while Charlotte has been a prominent face amongst the royal family, there is a good chance that she will live a more private life when she gets older — this according to a new report. It's very possible, in fact, that Charlotte will follow in the footsteps of Prince Edward, Earl of Wessex, and Sophie, Countess of Wessex's daughter, Lady Louise Windsor.
Princess Charlotte may not be a full-time royal as an adult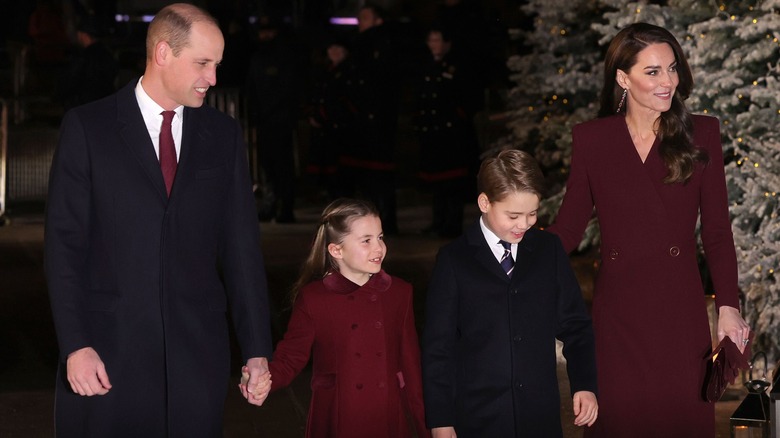 Chris Jackson/Getty Images
Princess Charlotte is unlikely to ever become queen, given how close in age she is to her older brother, Prince George. Although it's possible, SheKnows reports that "it would take extraordinary circumstances" for Charlotte to rule. For this reason, some royal experts think that Charlotte is being raised differently from her older brother, perhaps so that she won't have to live her life as a full-time member of the royal family when she's older, according to the Daily Express. 
Reports of this nature have drawn a comparison to Charlotte's first cousin, Lady Louise Windsor, who was given a royal title at birth at that she could choose to use once she turned 18. However, she has decided not to use her HRH titles so far. It seems the Prince and Princess of Wales are of a similar mindset, based on reports, that Charlotte will be able to choose whether or not she wants to spend her life working as a senior member of the royal family or opt for a different life path.