Prince Harry's 'Intimate' Livestream To Promote Spare Comes With Strict Rules For Ticketholders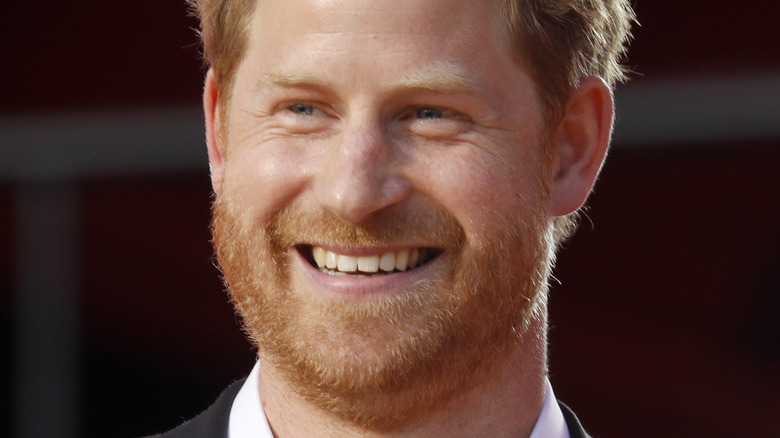 John Lamparski/Getty Images
Prince Harry is set to sit down with addiction expert Dr. Gabor Maté for a conversation surrounding his best-selling memoir, "Spare," which was loaded with startling revelations. The Duke of Sussex will speak extensively at the event, which is set to take place on March 4, according to an official press release. Dr. Maté and Harry will "discuss living with loss and the importance of personal healing," among other things, according to the presser. Tickets for the one-hour virtual event are priced at $33.09 and come with a hardcover copy of "Spare" included. 
The duke made waves with his first-ever memoir, which quickly became the UK's fastest-selling nonfiction book of all time following its January 2023 release. The book contains several stories about specific moments in Harry's life, dating back to when he was a child. "This book and its truths are in many ways a continuation of my own mental health journey. It's a raw account of my life — the good, the bad, and everything in between," he previously told People. 
The prince's upcoming event will undoubtedly touch on some of the most pivotal junctures in his life, including his shocking exit from royal life, and how he has worked to heal from them. And, while fans who purchase tickets to attend will be permitted to submit a question for Harry and Dr. Maté, there are some strict rules in place for them.  
Prince Harry's special event has plenty of terms and conditions attached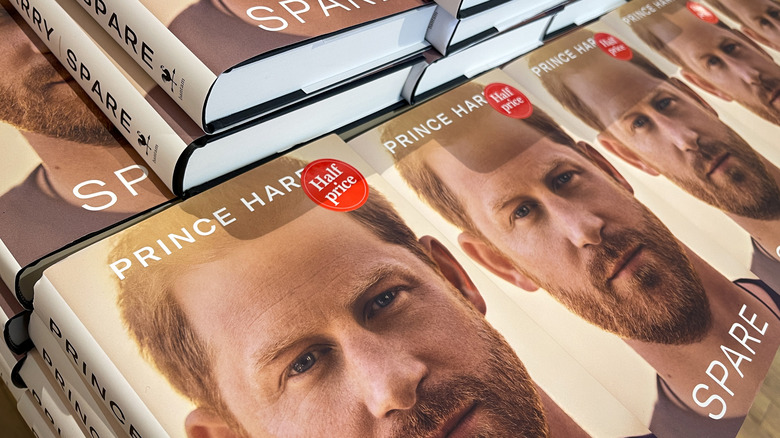 Matt Cardy/Getty Images
For those who plan on attending Prince Harry's special event, there's a fairly long terms and conditions section listed on the official event page. For starters, there won't be any live audience participation, even though the event itself will be live. The chat feature on Vimeo will be disabled and any pre-submitted questions will only be asked if vetted and selected. Moreover, ticketholders are strictly prohibited from recording the stream in any way. In fact, anyone who's found to be in breach of this rule may be prohibited from attending future Penguin Random House events.
Regardless of the rules surrounding the event, Dr. Maté believes that the conversation with the Duke of Sussex will be a productive one. He argued, "In 'Spare,' Prince Harry is very open about his mental health challenges, as I have been about my own in my books. Such a public conversation, I hope, will help encourage more openness around mental health and contribute to remove the stigma around what we call mental illness," (via the Vancouver Sun). 
He added, "I think a discussion of loss, trauma, and healing is of interest to people at all levels of society." Conversations surrounding mental health and healing have been very important to the prince, who previously teamed up with Oprah Winfrey for the AppleTV+ series "The Me You Can't See," during which various participants' mental health journeys were highlighted and supported, including Harry's own.