General Hospital Icon Vanessa Marcil Explains Why She'll One Day Return As Brenda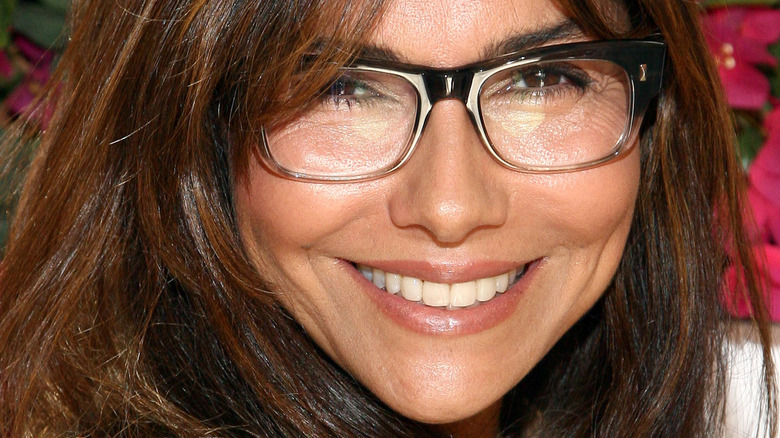 Tommaso Boddi/Getty Images
Before Sonny Corinthos (Maurice Benard) got involved with Carly Spencer (Laura Wright), he was part of another super couple when he was paired with Brenda Barrett (Vanessa Marcil) on "General Hospital." The couple quickly became a fan favorite duo, and their steamy love scene on a beach in Puerto Rico — that paid homage to the famous and iconic scene between Burt Lancaster and Deborah Kerr in "From Here to Eternity." — is fondly remembered to this day.
When they first met, Brenda and Sonny had an inescapable attraction to each other, but when his wife Lily Corinthos (Lilly Melgar) got pregnant, Brenda moved on with corporate raider Jasper "Jax" Jacks (Ingo Rademacher). Lily was eventually killed in a car bombing, and Sonny would later try to get back with Brenda. He even proved her marriage to Jax was invalid by bringing Jax's first wife Miranda Jameson (Leslie Horan) to Port Charles, even though she was previously thought dead. Brenda would jockey between Jax and Sonny over the years because of Sonny's dangerous mobster lifestyle. She was even presumed dead twice, but good soap characters rarely stay dead for long.
Brenda has returned to Port Charles several times, and despite the fact that Sonny has married and divorced Carly more times than you can shake a stick at, the fans would still like to see Brenda return to rekindle their romance.
Vanessa Marcil said a return to Brenda is a no-brainer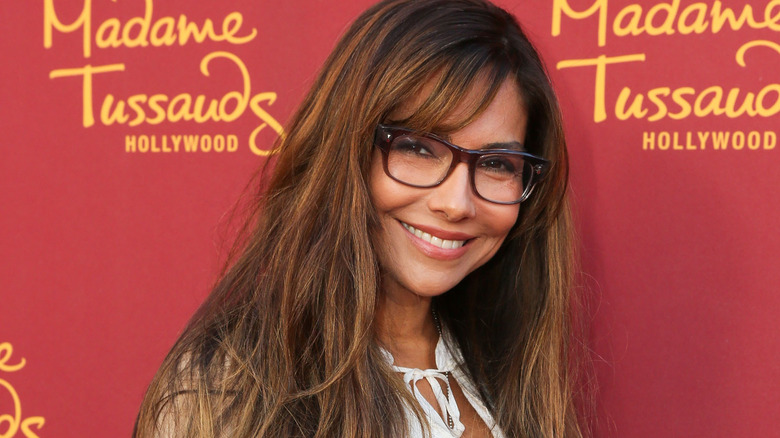 Ben Horton/Getty Images
Soap Hub reported on a recent fan event in which "General Hospital" actress Vanessa Marcil discussed playing Brenda Barrett. Marcil remarked that Benard's reputation for being extremely serious has changed, stating, "I think that he started to show this more now, obviously, [but] I think that people never really knew how funny he was for a long time," adding, "He was always so serious all the time and kind of quite tortured because he's such a method actor, but he's always been hilariously funny. I think now he's really being able to embrace how funny he is." Marcil felt the fans appreciate Benard's funny side, as he's participated in several hilarious videos on Instagram and other social media sites.
When asked about whether or not she'll reprise her role as Brenda, Marcil exclaimed, "My gosh, well, you know, I will eventually, like there's no way that it won't happen."  Marcil expressed her gratitude that "GH" gave her a start in acting and allowed her to have a fabulous life. She went on to explain that she really loves playing Brenda because the character has many layers to her, and was, "Very ahead of her time." Considering Benard is still playing Sonny on "GH," Marcil said that it would make total sense for her to return to the show.
Without making any official announcements, she simply stated, "It'll happen eventually."