Is It Time To Switch To Medical-Grade Skin Care? Here's What To Know Before Deciding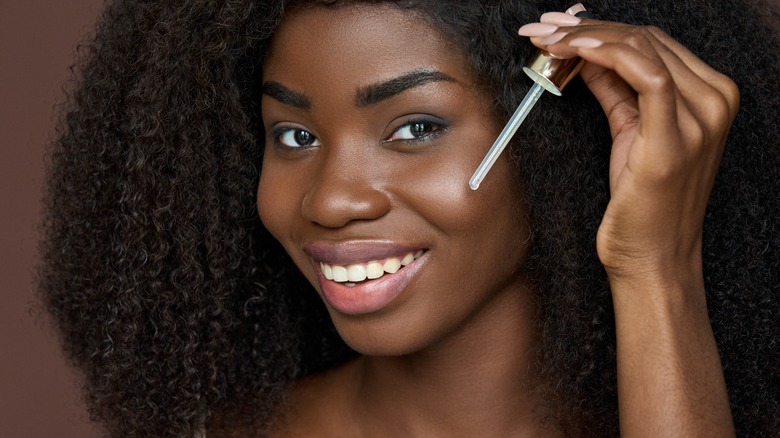 Ground Picture/Shutterstock
Many skincare enthusiasts are fatigued by the rapid-fire product trend cycle on TikTok and are over the pressure to splash out for an Instagram-worthy top shelf. Instead, they're upping their skincare routine with medical-grade products. According to data gathered by Statista, dermatologists have more influence over skincare purchases than word-of-mouth recommendations from social media and friends. 
What sets medical-grade skincare apart from over-the-counter beauty products is that the former is typically prescribed by a dermatologist to address your individual skincare needs, while the latter option requires your ability to discern what products and ingredients work best for your skin type. With the abundance of good over-the-counter beauty products available at drugstores, finding the right product can feel like finding a needle in a haystack. 
When you compare the two product types, the efficacy of medical-grade skincare is unparalleled and is the superior choice for more effective results long-term. However, regular trips to the dermatologist can be costly and you might not need to invest in them. Ahead, we break down the benefits of medical-grade skincare and highlight who might benefit the most from its usage. 
Higher levels of active ingredients equal better results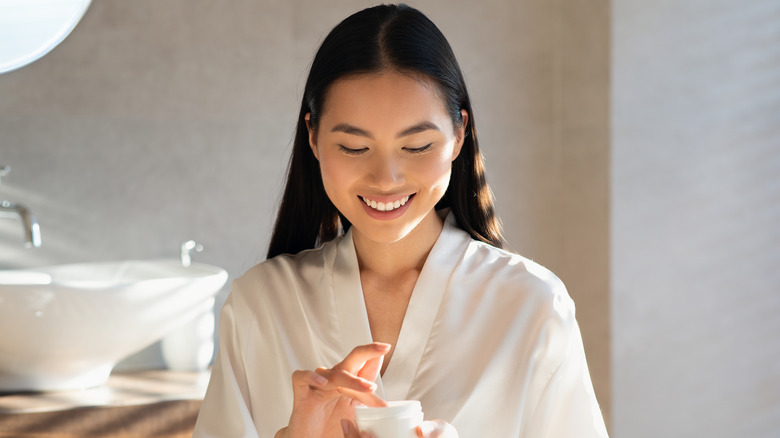 Prostock-studio/Getty Images
When it comes to skincare, it's the ingredients that go into the products that make all the difference. For medical-grade skincare, the percentage of active ingredients is higher and will give users longer-lasting results that are superior to the over-the-counter alternatives. That's because many over-the-counter items face product development limitations, making them less potent than their counterparts.  
"Legally, OTC skincare products can only include a small concentration of active ingredients. Typically only 10% of ingredients are active, whereas medical-grade products are made up of 99% active ingredients," Dr. Ross Clevens shared at the Clevens Face and Body Specialists blog.
Due to this restriction, many over-the-counter products are diluted with water and filler ingredients like petroleum jelly. While the lower levels of active ingredients might work for some, the higher percentages provided by medical-grade skincare might be preferable for people with stubborn acne, fine lines, and dark spots.
Deciding when it's time to defer to an expert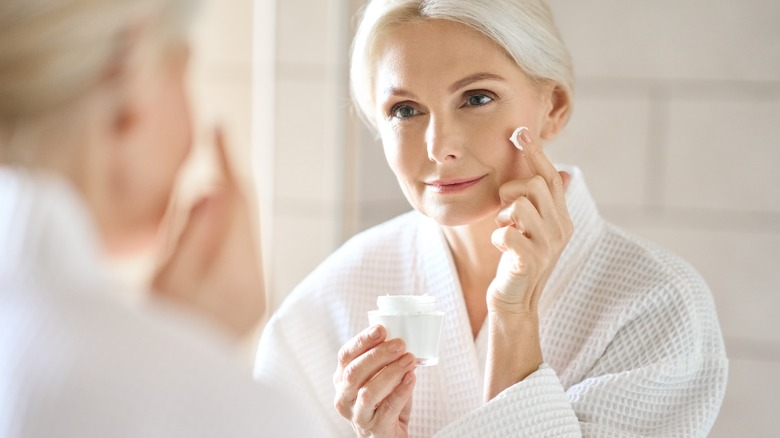 Ground Picture/Shutterstock
A trip to the dermatologist's office is recommended yearly to scan for skin cancer, but popping in for a visit is also viable to address other skin-related matters, like treatment for dark spots, scars, eczema, rosacea, and psoriasis. People dealing with stubborn acne that hasn't gone away with over-the-counter products are also encouraged to pay a visit to the dermatologist so that they can tackle the matter effectively with a skin evaluation followed by personalized product recommendations.
Although medical-grade skincare is a results-driven science, achieving flawless-looking skin isn't exclusive to skincare regimes with them in it. In fact, plenty of people find success eliminating acne with products containing the chemical compound benzoyl peroxide at a low, over-the-counter, dosage. For people looking to invest in their skincare routine without a trip to the derm, explore dermatologist-approved skincare brands to shop from for science-backed skincare such as SkinMedica, Obagi, and SkinCeuticals. Aesthetic surgery center Dermlounge cites these brands as the most sought-after skincare companies because they're clinically proven to achieve optimized results for dramatically improved skin.