Who Was The Young And The Restless' Gabe Bingham?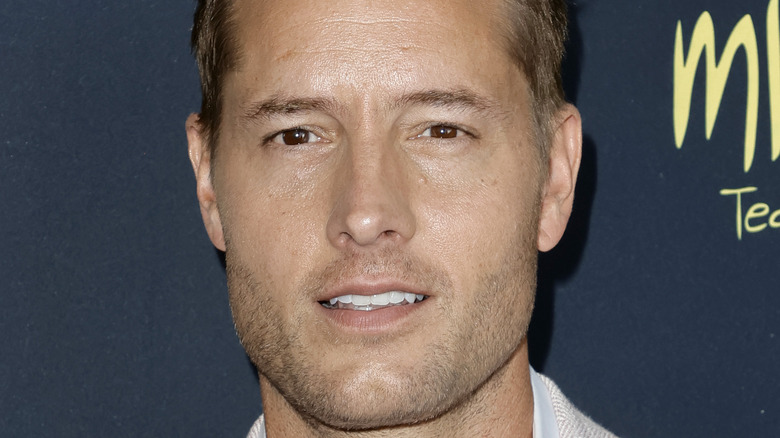 Kevin Winter/Getty Images
"The Young and the Restless" has been a staple on daytime television for decades. The show has been bringing the drama and thrilling fans with plot twists since the early 1970s, and over the years, the sudser has created some of the most popular soap opera characters of all time. Although fans know that characters such as rivals Jack Abbott (Peter Bergman) and Victor Newman (Eric Braeden), the formidable Nikki Newman (Melody Thomas Scott), and the legendary Katherine Chancellor (Jeanne Cooper) are some of the most iconic of the bunch, the show has given viewers many other incredible characters to sink their teeth into as well.
While not all characters are meant to be in the spotlight for the long haul, some still greatly impacted storylines in Genoa City. One such character was Gabriel Bingham (Justin Hartley). The character has a fascinating history and even helped bring a fan-favorite character back into the mix.
Gabe saved Adam Newman's life
When Gabe Bingham arrived in Genoa City in 2014, "The Young and the Restless" fans learned that he was a wealthy childhood friend of Nick Newman (Josh Morrow). The duo went to boarding school together and became close friends. Gabe's antics got him expelled from school, and he and Nick eventually fell out of touch with one another. Gabe went on to get a degree at Princeton and later moved to London, where he became immersed in the party lifestyle. After Gabe's father died, he returned home to take over the family business. However, he ended up losing the company in a hostile takeover.
Meanwhile, Gabe was devoted to his ailing grandmother, Constance Bingham (Sally Kellerman). He lived in his family's mansion while taking care of her. A woman named Sage Warner (Kelly Sullivan) also lived at the estate and helped care for Constance. Toward the end of her life, Constance left her assets to Gabe, with the stipulation that he marry and settle down. She also included that Sage was to be taken care of. Gabe and Sage decided to tie the knot so they could both get their money, but their lives were turned upside down shortly after walking down the aisle.
Following their wedding ceremony, the newlyweds came across Adam Newman's burnt body in the river, and Gabe jumped into the water to save him. Unfortunately, Gabe drowned, and at the hospital, his body was misidentified as Adam, leading all to believe that Adam had died.
Adam took over Gabe's identity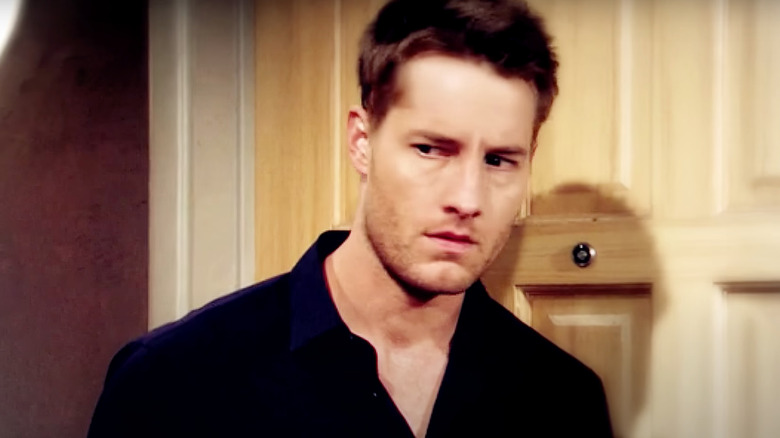 Charley Gallay/Getty Images
After Gabe Bingham's death, fans of "The Young and the Restless" watched Adam Newman, also played by Justin Hartley, take over his identity with the help of Sage Warner. Adam's body was severely burned in a car accident before Gabe saved him, so he had reconstructive surgery to look like Gabe and moved into the Bingham family home to spare Constance the pain of losing her grandson. The two women nursed Adam back to health, and Sage helped him understand Gabe's history so that he could fully pretend to be the man who saved his life.
Genoa City residents were pretty surprised to see Gabe back in town, including Adam's brother Nick Newman, who had been friends with Gabe in school. Adam did his best to pretend to be Gabe; however, people soon grew suspicious. A simple DNA test eventually proved that Adam was the person who now had Gabe's face.
Although Gabriel Bingham wasn't a long-lasting character on the soap, he was vital to moving Adam's character forward. He helped create an exciting storyline that "The Young and the Restless" fans won't forget anytime soon.