Candlelit Brunette: The Luminous Hair Color That Will Give You Dynamic Warmth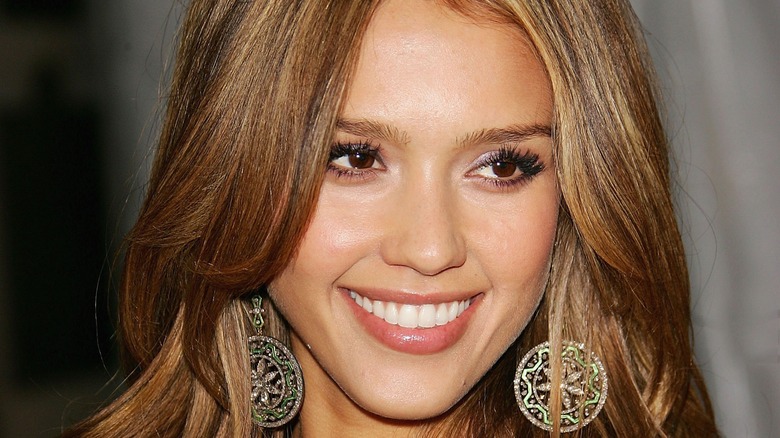 Evan Agostini/Getty Images
Just like the warm hues illuminating your fireplace on a cold evening or the candle's flames during a romantic dinner, candlelit brown hair gives dimension and body to your locks. This hair color trend is ideal for those brunettes who want something a little different. It can be easy to feel like brown hair is basic or mundane but there are so many ways to make it shine and stand out.
Adding lighter warm tones that resemble the look of candlelight to your darker brown layers can give your hair the aura of a halo and add golden tones to your entire appearance. Hair color plays off of the undertones in your skin. While dark brown hair can often accentuate your cool or blue tones, adding some honey-colored highlights creates an overall warmth similar to the colors of a fire.
Many people often assume that brown hair is monochromatic or one-dimensional. However, it doesn't have to be, and opting for those candlelit colored highlights has proven to be a popular look for many reasons.
Celebrities love this look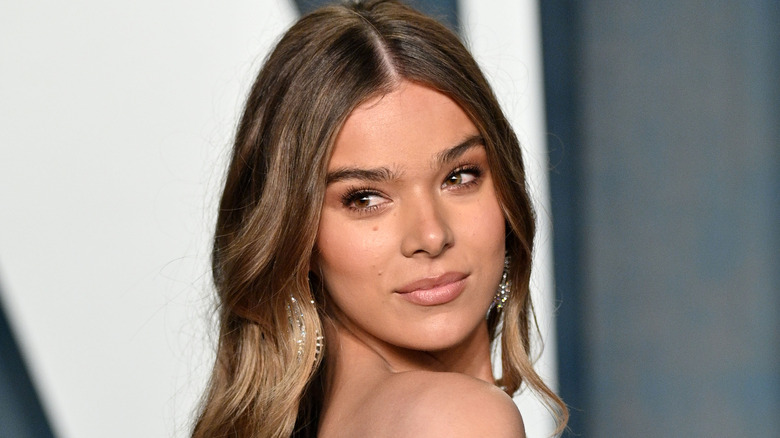 Lionel Hahn/Getty Images
Imagine the color of chestnuts roasting on an open fire; that is the look and vibe of this hair trend. As the name implies, candlelit brunette hair was popularized as a way to combat that winter gloom by embracing the warm and magical tones of bright lights and flickering fires. Of course, trends evolve, and while this color looks amazing on brunettes during the winter, it's also extremely popular in the summer. It gives off a natural sunkissed glow, resembling beach bonfires and the warmth of a toasted marshmallow.
Since this dynamic hair color can be seen all year round, it's no surprise that many celebrities have embraced the look. Leighton Meester has had a stunning transformation since her days on "Gossip Girl" playing the one and only Blaire Waldorf. Meester frequently rocks the brunette hair color with warm and golden highlights, along with reality star Jojo Fletcher from "The Bachelorette." 
Similarly, stars like Jessica Alba and Hailee Steinfeld are just some celebrities with naturally brunette hair that keep returning to these honey tones, which makes sense. Gemma Smidmore, a professional hair colorist in London, explained to Glamour that mixing in small highlights of shades that are only subtly lighter than their true brown color helps to create this natural candlelight glisten without causing too much of a stark contrast. 
Adding warm tones to your hair is popular on social media
While it can be fun to switch things up occasionally, it's always nice to have a go-to hair color you know and love. Luckily, the candlelit brunette look is quite universal, which means anyone can rock it at any time. It's surprising that a touch of warmth in brunette hair can make such an impactful difference in someone's overall look. However, that's the power of hair dye.
With social media popularizing this hair color trend, many people will need to know exactly how to ask their hairdresser for this look. Specifically, the hair's base is a darker brown with light warm highlights added to give the appearance of movement and that candlelit shine. As always, bringing pictures for inspiration can be helpful since this look has subtle variations on different people.
Even understanding certain terms like "baby lights" for more natural-looking highlights or a "balayage" which leaves the roots untouched can help you clarify exactly what you are looking for. Knowing the vibe you want for your hair is a great place to start since it will help you bring this candlelit brunette vision to life.