The Deeply Personal Connection Nikki DeLoach Had To Her Role In Hallmark's The Gift Of Peace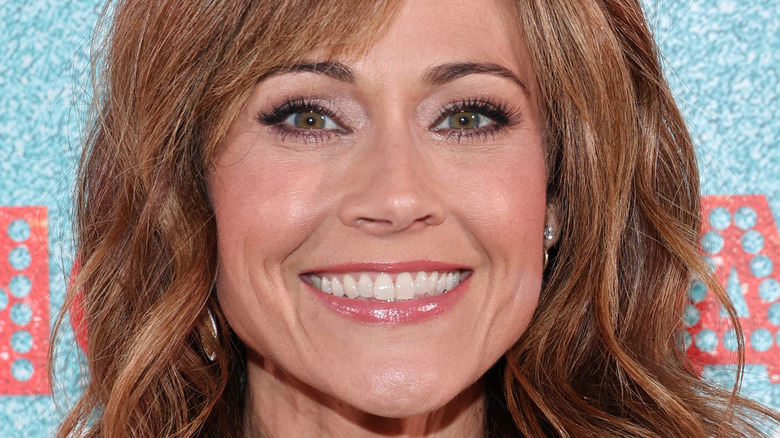 Mike Coppola/Getty Images
Nikki DeLoach plays the lead role in Hallmark's Christmas movie "The Gift of Peace" opposite Brennan Elliot. The heartwarming hit premiered in December 2022 but DeLoach had been a screen stalwart for years beforehand, appearing in the likes of "Awkward," "NCIS," and "Mad Men." She even starred in the iconic '90s kids' show "The Mickey Mouse Club," working with some of today's biggest celebrities such as Justin Timberlake, Britney Spears, Christina Aguilera, and Ryan Gosling.
However, DeLoach's role as Traci in "The Gift of Peace" has been one of her more personal and purposeful projects. IMDb summarizes the film thusly: "After her husband's death, long-time devoted Christian Traci stops believing, and on her second Christmas without him, she visits a support group in search of comfort and inspiration." The pain and difficulty of grieving the loss of someone you love are immensely difficult, and in recent years, DeLoach has also had to manage this heartache.
The Gift of Peace really hit home for the actor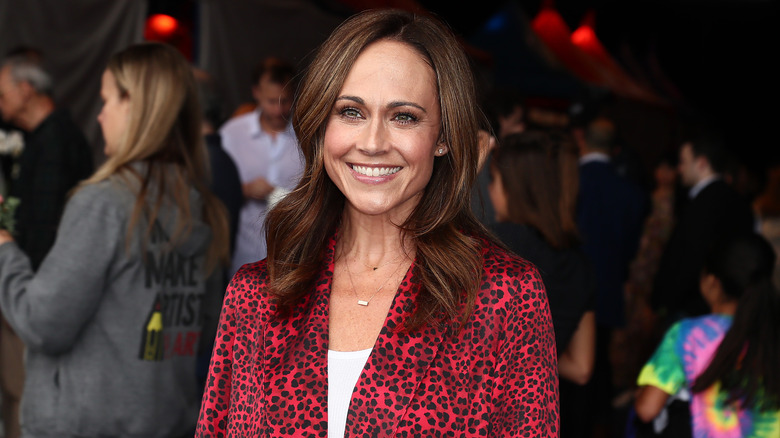 Leon Bennett/Getty Images
During an interview with Meghan Judge, on her podcast "Judging Meghan," Nikki DeLoach detailed how difficult the prior few years had been for her. At just 66, her father was diagnosed with a rare and fatal form of dementia known as Pick's disease. As she explained to Judge, "When I was pregnant with Bennet, my youngest son, we found out that he had four heart defects ... and in the same month I found out that my dad was diagnosed with Pick's disease. "
While she was taking her son in and out of heart surgery, worried constantly for the newborn's life, the time DeLoach had left with her dad was quickly waning. After months of constant anxiety, the Hallmark star flew across the country to see her father just hours before he ultimately passed in her presence. She also mentioned that she relied on her strong faith to carry her through these heart-wrenching times.
In the same interview, DeLoach shared that when someone you love is dying she thinks you should "look past the body, look past the mind, and just connect to the soul. " In a subsequent interview with The Hollywood Reporter, the actor mentioned that this belief system is what drew her to the Christian film "The Gift of Peace." She acknowledged, "I'm a person of deep faith so it was really cool to be a part of that." 
How Nikki DeLoach transformed grief into purpose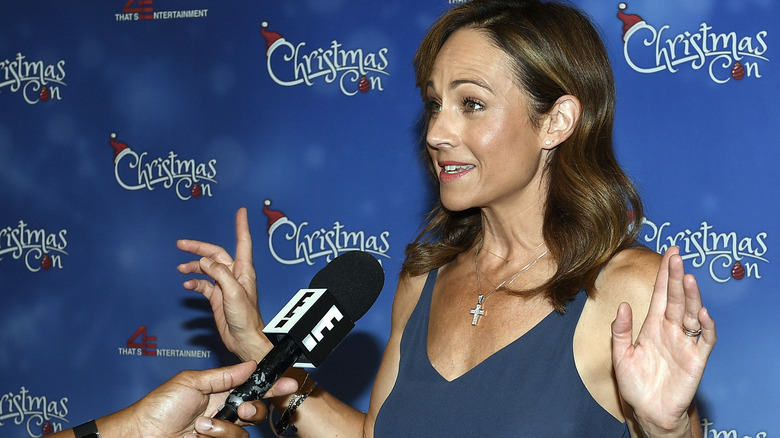 Michael S. Schwartz/ Getty Images
Over the past decade, Nikki DeLoach has become an advocate for open discussions about mental health issues. She told Meghan Judge that this passion grew after she had her first son. During that time, the actor was dealing with severe postpartum depression and anxiety. Unable to find anyone sharing a similar experience publicly, "The first time I was on 'Home and Family,' which was a Hallmark morning show, I agreed to go on the show if I could talk about my postpartum anxiety." 
As DeLoach reasoned, "People are going through hard things and they're feeling so isolated and alone inside of their pain." When it comes to grieving the loss of a loved one, the "Mad Men" alum feels the same desire to share her story. It's her hope that "The Gift of Peace" inspires its Hallmark audience to take better care of their mental health, much like their famous Christmas movies. 
As she informed THR in 2022, "There's just been a lot of loss in the last couple of years and we're all wondering, including myself, how to move through that monster of grief." Moreover, "We think we have to go through things in isolation, and it's just not the way we're supposed to be human. This movie is kind of a blueprint of how to find the joy and the light amid the grief."