Why Days Of Our Lives' Hope Didn't Know If Bo Fathered Ciara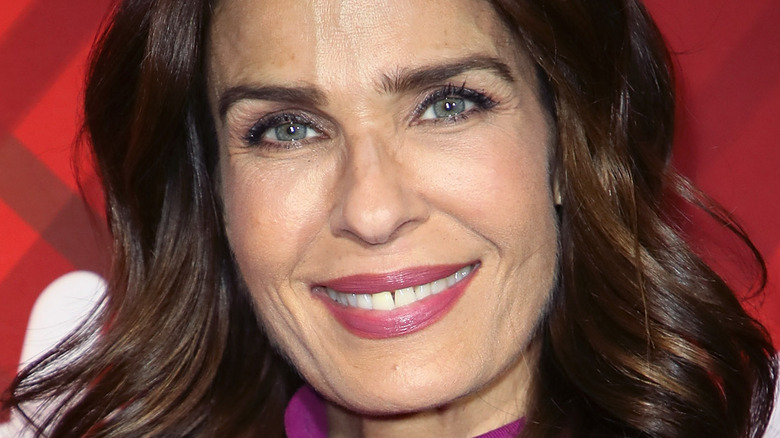 David Livingston/Getty Images
"Days of Our Lives" has built its foundation on epic love stories. From Salem's first couple Tom (Macdonald Carey) and Alice Horton (Francis Reid) to all of the other incredible pairings that came after, the soap opera is one that thrives on their romantic storylines. Through the decades, couples such as John Black (Drake Hogestyn) and Marlena Evans (Deidre Hall), Steve Johnson (Stephen Nichols) and Kayla Brady (Mary Beth Evans), and Jack Deveraux (Matthew Ashford) and Jennifer Horton (Melissa Reeves/Cady McClain) have captivated viewers.
As time marched on, younger couples like Chad DiMera (Billy Flynn) and Abigail Deveraux (Kate Mansi/Marci Miller), Will Horton (Chandler Massey) and Sonny Kiriakis (Zach Tinker), and others took center stage. However, one Salem couple has always seemed to hold a special power over fans and has become one of the most iconic soap opera super couples of all time.
Bo (Peter Reckell) and Hope Brady (Kristian Alfonso) are soap opera royalty, via Soaps.com. The duo have been through so much together, and always seem to come out the other side standing stronger than before. The duo met when they were young and fell hard and fast for one another. Of course, they tied the knot and started a family as fans watched their lives play out on the small screen.
Bo and Hope suffered heartbreak before Ciara's birth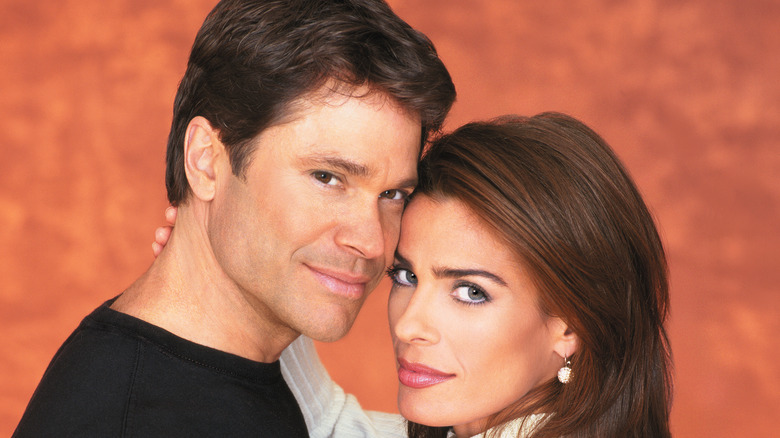 Getty Images/Getty Images
During Bo and Hope's epic run on "Days of Our Lives," family was always the most important thing to them. The couple welcomed their first child together, Shawn-Douglas Brady, and soon after left Salem to sail around the world. However, it wasn't a happy ending for the pairing. After years of drama, including presumed deaths, brainwashing, and more, Bo and Hope found their way back to one another, per TV Fanatic.
Eventually, they added to their family when their son Zack was born. A complicated baby switch left the family shaken. However, after reuniting with Zack, the Brady family began to live their best lives. Sadly, they wouldn't get enough time with little Zack. The little boy was tragically killed when his half-sister Chelsea ran over him on a dark street. Zack was taken to the hospital but couldn't be saved. Bo and Hope were completely devastated by the loss of their young son and it took a huge toll on their marriage. The couple almost didn't survive it.
However, they found a way back to each other and even welcomed a third child together, a daughter named Ciara Alice Brady. Ciara quickly became the light of her parents' lives. Although, the story of her conception and the drama surrounding Hope's pregnancy made things even more complicated between Bo and Hope.
Hope's relationship with Patrick Lockhart raised questions about Ciara's paternity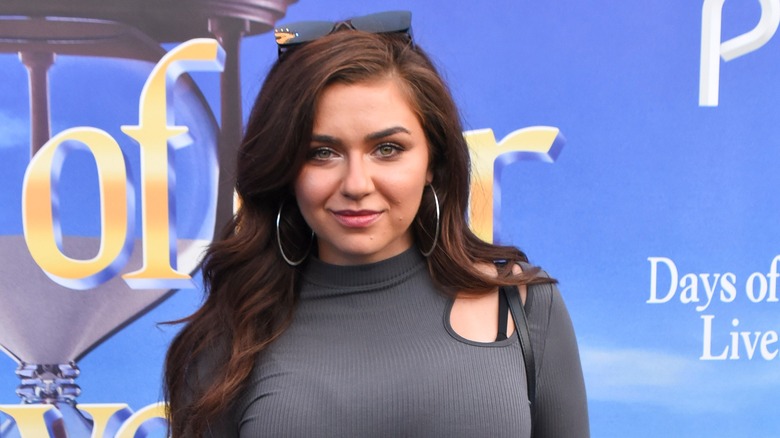 Michael Mattes/Shutterstock
According to Soaps in Depth, Bo and Hope's estrangement after Zack's death caused a lot of confusion surrounding Ciara's paternity. After splitting with Bo, Hope found comfort in the arms of Patrick Lockhart. The two shared an intimate night together, and when Hope found out that she was pregnant with her third child, she knew that Patrick may be the father. Of course, Bo became suspicious of Patrick and was right to think that he had been involved in shady situations. Patrick learned that Bo was really the father of Hope's baby, but changed the DNA test results. He later kidnapped Hope and it was Bo who saved her.
When Hope went into labor, Bo delivered little Ciara in an abandoned warehouse, per Soap Hub. Ciara helped Bo and Hope mend their relationships and they eventually reconciled. "Days of Our Lives" fans then watched Ciara grow from a baby into a sassy child who often found herself in trouble. She was later aged into a teenager who battled it out with her aunt, Claire Brady. Finally, Victoria Konefal took over the role of Ciara and the character fell in love with Ben Weston (Robert Scott Wilson). The two became nearly as popular among fans as Ciara's parents.
Ciara is now a huge fan-favorite character on the soap opera, as viewers have watched her entire life play out on the series.