The Most Commonly Requested Lip Shapes For Cosmetic Procedures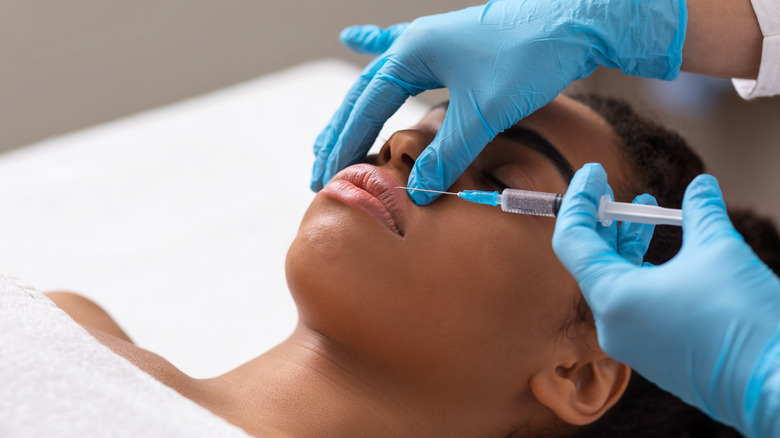 Prostock-studio/Shutterstock
The lips are an often overlooked but highly attractive feature in people. With more and more individuals choosing to have cosmetic lip procedures each year, there's never been a better time to research the most popular shapes.
In 2017, a global survey consisting of over a thousand respondents from 35 countries was published in the Journal of Cranio-Maxillofacial Surgery. This survey shared the results of these respondents' preferred lip shapes. 60% of respondents identified the 1-1, also referred to as the perfectly proportioned lip shape, as the most attractive. Another survey, conducted in 2021 by the American Academy of Facial Plastic and Reconstructive Surgery revealed that 70% of surgeons performed lip lifts that year. 
Lip lifts involve shortening the distance between your nose and the philtrum part of your upper lip with the intention of giving a more youthful appearance to the patient. Aside from wishing to appear more youthful or having a more aligned proportion between your lips, other lip shapes that are associated with some of the most beautiful famous people are widely coveted as well. If you aren't sure what procedure you want to get done, do your research so you can learn the truth about your options, such as lip injections. Here are just a few examples of the most requested lip shapes for cosmetic procedures.
Perfectly proportioned is reportedly the most attractive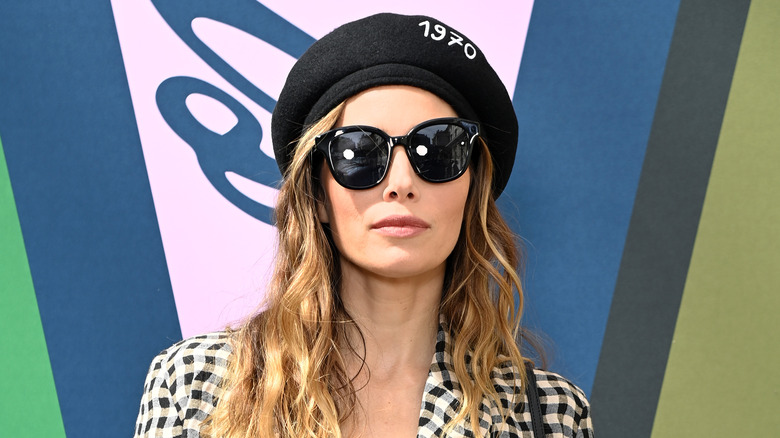 Pascal Le Segretain/Getty Images
Perfectly proportioned lips, also known as the golden ratio, as demonstrated by Jessica Biel, typically have a 1-1.618 ratio size difference between the upper and lower lip. This is based on a mathematical principle represented by the Greek symbol "φ" referring to a golden mean.
This lip shape is a popular option in many clinics. "Lately, my expert injector Holly Tyler, PA says Jessica Biel has been the most popular," Las Vegas-based plastic surgeon Mary C. Herte, MD told New Beauty. "She has very natural, balanced, full, beautiful lips."
The cupid's bow is the rarest lip shape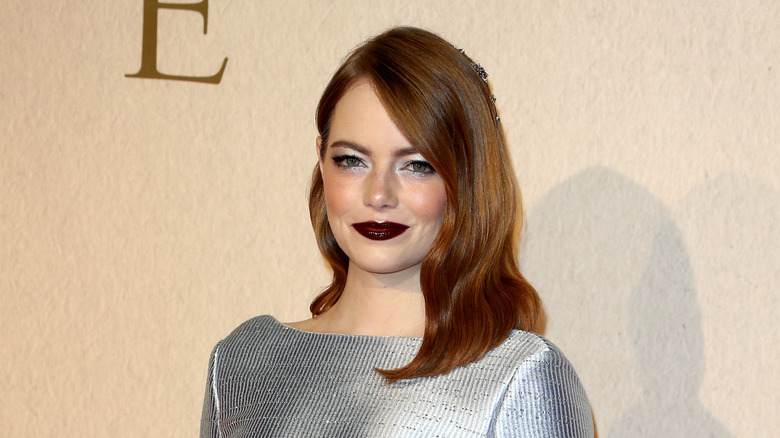 Fred Duval/Shutterstock
The Cupid's Bow lip shape, coined after the mythological god of desire, can be seen on Oscar-winning actor Emma Stone whose lips have the signature dip or Cupid's bow that defines this shape. If you feel you possess this rare and pronounced feature, then check out these beauty recommendations to accentuate your lips. And should you wish to take this look further, this specialized "Cupid's Bow lip filler treatment"  by Trikwan's can help you achieve this shape.
Top-heavy lips can be an eye-catching and bold look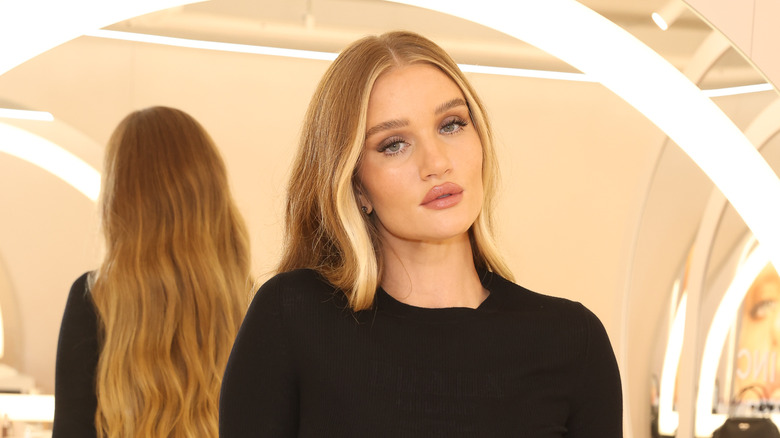 David M. Benett/Getty Images
Top-heavy lips, where the upper lip is larger than the lower lip, are also highly desired. You can see examples of this lip shape in celebrities like Rosie-Hungtington Whiteley, whose upper lip is larger than her lower lip. It's a dramatic, bold look that will definitely make a big impact on the rest of your face.
This look can sometimes be achieved with a targeted lip filler in the upper lip, or, with a lip lift procedure. If you're not quite ready for a cosmetic procedure, you could even use lip liner to create the illusion of a larger upper lip.
Heart-shaped lips are a delicate, rare shape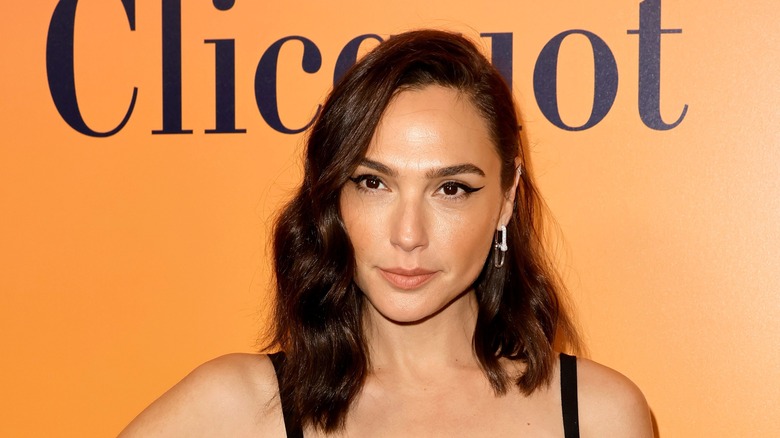 Kevin Winter/Getty Images
Heart-shaped lips are characterized by a pronounced Cupid's Bow on top with a sharper bottom lip. Gal Gadot has been described as having this feature, which can be replicated with lip filler treatments such as the trademarked "Heart Lips" offered by Dr. Bob Khanna's clinic. This treatment involves a specialized, targeted filler injection that will increase the height of the lips, while also adding definition to the contours of the lips, leaving you with a subtle heart shape.
Full pillowy lips are an era-defining look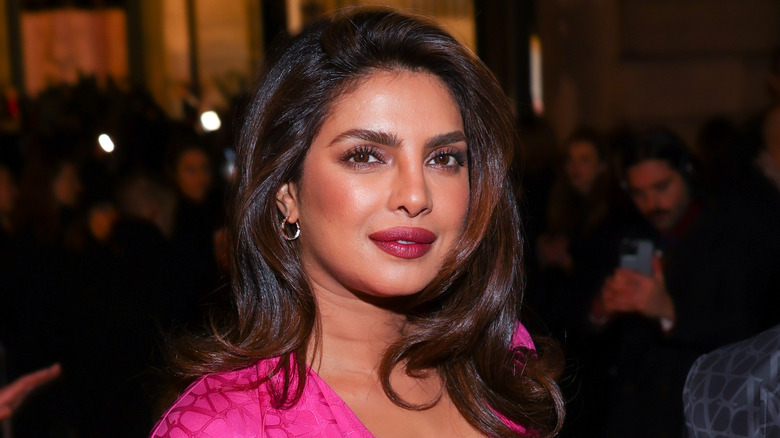 Arnold Jerocki/Getty Images
The pillowy look is what many of us might initially imagine when we contemplate cosmetic lip enhancements. It's that super full look that many celebrities, such as Priyanka Chopra have.
There's a scientific reason why larger lips are so trendy. "When you look at the anthropological history of the female body and sexuality, full lips signal not only sensuality, but being excited about having sex," Jamie Gordon an anthropologist and cultural strategist told Women's Health. "Much like how studies show that the higher your hip-to-waist ratio in some African tribal cultures, the more attractive you are, full lips can also make you seem more attractive."
Bottom-heavy lips are another sought-after look
Jerritt Clark/Getty Images
Megan Fox — who has undergone a stunning transformation over the years — is a great example of someone with the bottom-heavy lip type. While you may initially imagine that ill-proportioned lips would be seen as less attractive, some studies have indicated that people with large bottom lips are considered to be more attractive. In fact, a 2017 study published in JAMA Facial Plastic Surgery found a majority of respondents found an upper-to-lower lip ratio of 1-2 as the most attractive lip proportion, so you may consider opting for a treatment that enhances your lower lip more than your upper lip.