Why Sarah Ferguson Endorses Harry And Meghan's US Way Of Life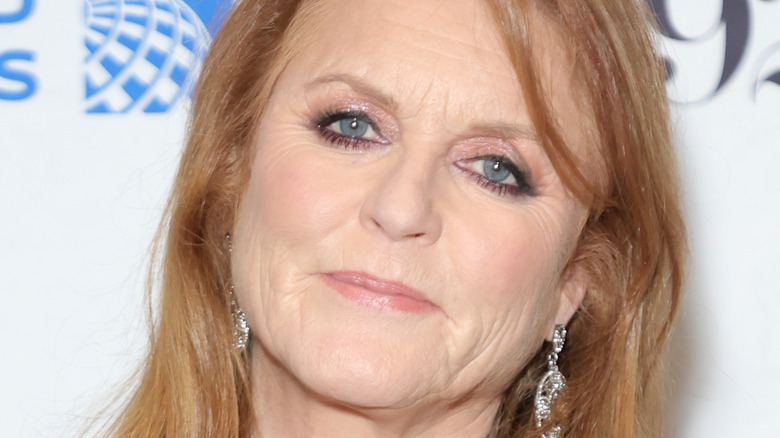 Michael Loccisano/Getty Images
Marrying into the royal family can bring the eyes of the world your way. It's certainly something that Sarah "Fergie" Ferguson, Duchess of York, experienced when she married Prince Andrew, Duke of York. 500 million people watched the couple get married on TV with thousands coming to see the new couple appear for the first time together on the Buckingham Palace balcony. 
But for all the beauty and pageantry of a royal wedding, the marriage doesn't always last. The year 1992 saw the separation of Fergie and Andrew as well as Prince Charles and Princess Diana along with the divorce of Princess Anne and Mark Phillips. It's no wonder, then, that 1992 was referred to by Queen Elizabeth in a speech as an "annus horribilis" — a horrible year. 
The Duchess of York's separation and subsequent divorce was tainted with scandal — here's a complete timeline of Ferguson's drama with the royal family. Some 30 years later, her ex-husband Andrew is the face of one of the royal family's biggest scandals. And her nephew Prince Harry and his wife Meghan Markle, Duke and Duchess of Sussex, are also making headlines for what some see as airing of the royal family's dirty laundry with their Netflix docuseries about stepping back from royal duties and the publication of Harry's memoir "Spare." But despite what others may say, Ferguson backs Harry and Meghan and the lives they're living.
Sarah Ferguson loves seeing Prince Harry experience love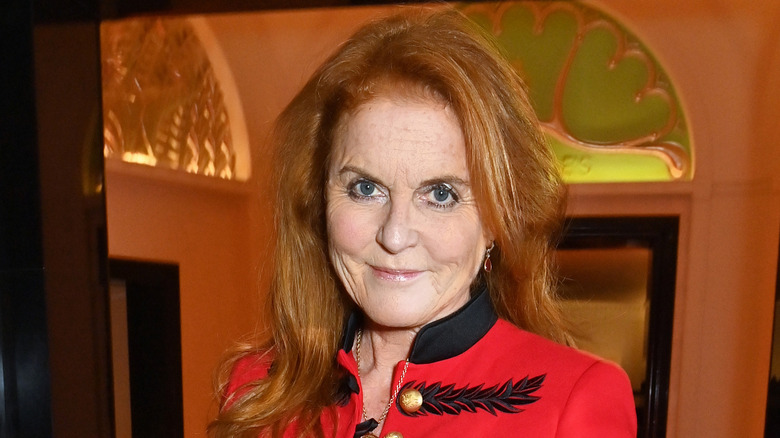 David M. Benett/Getty Images
Sarah Ferguson, Duchess of York, was on "Good Morning America" to promote her latest novel "A Most Intriguing Lady," and her nephew came up in conversation. Ferguson had nothing but good things to say. She commented on seeing Harry and Meghan, Duke and Duchess of Sussex, build their lives and their family in California after having stepped back from royal duties. "What I'm thrilled about is seeing Harry so happy," she said. "He's got this lovely wife and he's got beautiful children and I'm thrilled for him for that. He deserves to be loved like that." 
Fergie has previously noted how it felt for her after her divorce to leave the U.K., saying (via Express), "I spent 12 years in America, writing books, and it was a wonderful place for me. I felt free there." Harry isn't divorced from his wife so much as his past way of life, and if the Netflix docuseries "Harry & Meghan" is right, he's also feeling freedom in the U.S. as his aunt did before him.
Ferguson also commented on "Good Morning America" about what she thought Princess Diana would think of both Harry and his brother William, Prince of Wales ."Diana would be so proud of her sons and their wives," she said.