Fans Tell The List Which Of Prince William's Exes Is Their Favorite - Exclusive Survey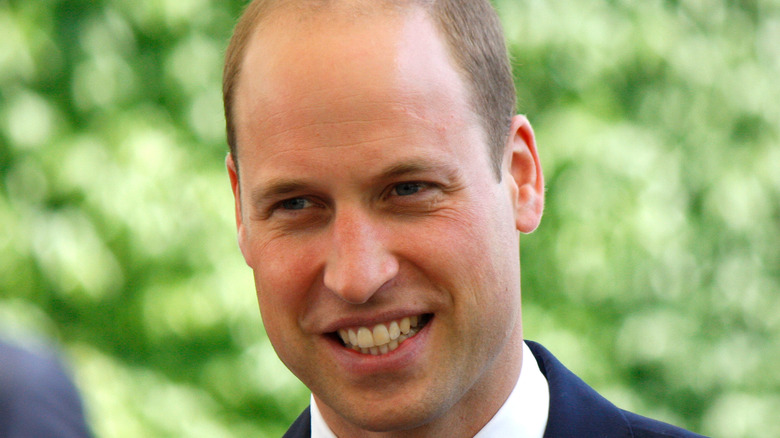 360b/Shutterstock
Ever since William, Prince of Wales, was born, it was his destiny that he would someday be the king of England. Which meant that whoever William married would someday be queen. Now, imagine all the pressures of dating and falling in love — figuring out what you are to each other, if you see a future together — all under the watchful eye of the British tabloids. Meeting the parents is nothing next to meeting King Charles III, Queen Elizabeth II, and Prince Philip, Duke of Edinburgh.
Eventually, William found a partner in Catherine, Princess of Wales: the two met in college at St. Andrews University and later fell in love, although William saw Kate for the first time much earlier. "When I first met Kate, I knew there was something very special about her, and then I knew there was possibly something I wanted to explore there, but we ended up being friends for a while," William revealed in 2010, following their engagement (via People). "That was a good sort of foundation," William continued. "I do genuinely believe now that being friends with [each other] is a massive advantage."
But before Kate and William had their happily-ever-after, there were ex-girlfriends in William's life, and naturally, exes in Kate's life as well. The List polled 4,400 of our readers to learn which of William's exes is their favorite — and you might be surprised to learn who tops the list.
This was readers' favorite ex of Prince William's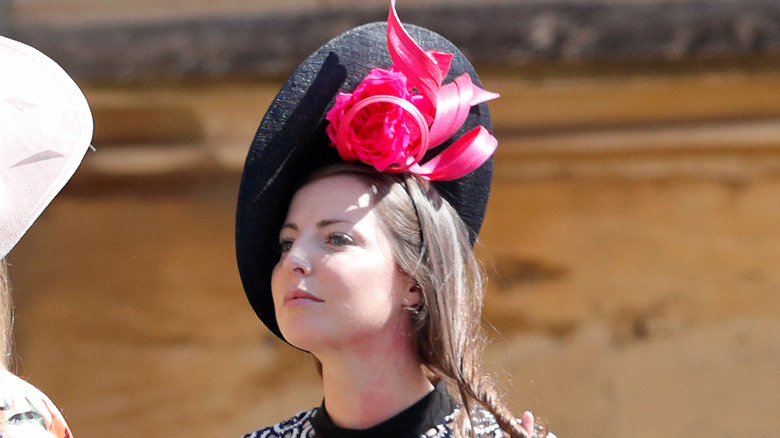 Max Mumby/indigo/Getty Images
A resounding number of readers agreed: Rose Farquhar is their favorite amongst William's exes. 43% of readers voted for Farquhar, with Isabella Anstruther-Gough-Calthorpe coming in second with 26% of the vote. 14% of readers' allegiance was with Jecca Craig. Finally, Davina Duckworth-Chad and Carly Massy-Birch were last in our poll, with 10% and 7% of the vote, respectively.
It seems likely that readers are fond of Farquhar because she was, according to the Daily Mail, William's "first serious girlfriend." The pair met back in 2000 at the Beaufort Polo Club in Gloucestershire, in between William's time at Eton and St. Andrew's. As the daughter of Captain Ian Farquhar (the former master of the famed fox-hunting pack, Beaufort Hunt, and former equerry to the Queen Mother), Rose Farquhar and William likely ran in similar circles. Katie Nicholl, author of "The Making a Royal Romance," described the time they shared together as "an innocent, tender romance."
Although the pair went their separate ways, they appear to have stayed on good terms, with Farquhar on the guest list for William and Kate's wedding back in 2011. William was also a guest at Farquhar's wedding to George Gemmell in December 2022. And while Kate likely felt (or feels) no threat from Farquhar, this doesn't seem to be the case for all of William's exes.
One ex who might have been a threat to Kate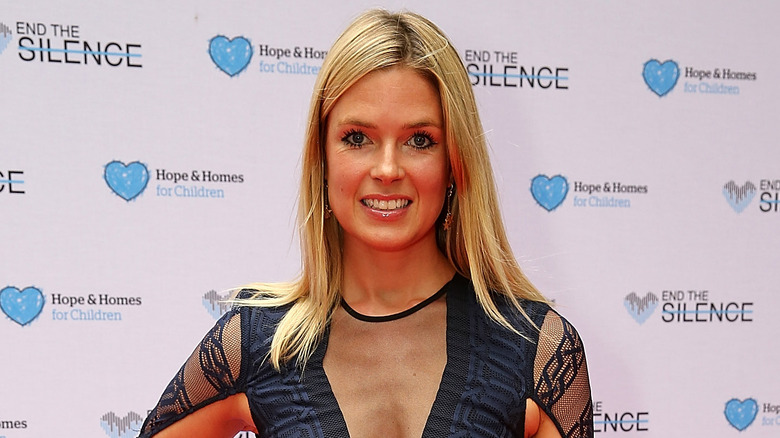 David M. Benett/Getty Images
Although things have clearly worked out in Kate's favor, there was a time when things were less certain between her and William. The pair took a break in 2004, meaning each of them was free to live the life of a single person. For William, that meant pursuing actress, socialite, and heiress Isabella Anstruther-Gough-Calthorpe (via Daily Mail).
Unfortunately for William (but fortunately for Kate), he didn't get very far, or really anywhere at all, it seems, with the then-object of his affection. As a source told the Daily Mail, "He had fallen for her in a huge way and wanted to be with her. He propositioned her several times that summer and although Isabella was single, she knocked William back and said it would be too damaging for her and her career . . . In her view, being affiliated with William in a girlfriend capacity would be damaging for her."
According to this same source, William's feelings were not unknown to Kate. "Kate was very aware of his obsession with Isabella and she was incredibly threatened by her." Eventually, William came back to Kate, but under the condition he would not speak to Isabella again. That being said, it all appears to be water under the bridge now, as Isabella was present at Kate and William's wedding. Having exes is one thing; having exes with royal titles and million-pound fortunes certainly complicates matters.