PFLAG Advocate Rose Abdoo Discusses LGBTQ+ Representation In Hollywood - Exclusive Interview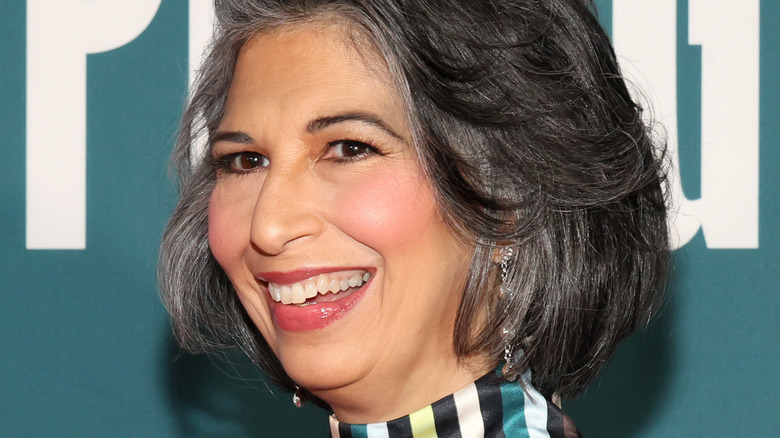 Getty Images for PFLAG
It's been 50 years since the LGBTQ+ organization PFLAG first entered the scene, but we still have a long way to go when it comes to equality. Between all of the bills attempting to strip the trans community of their rights and Iowa legislators proposing a bill to ban gay marriage, it feels like we're taking ten steps back for every step forward. And though there have always been people trying to strip away LGBTQ+ rights or prevent them from getting established in the first place, organizations like PFLAG are here to support the community.
The gay rights movement really began to pick up steam in the U.S. during the '50s, and PFLAG was founded a couple of decades later, in 1973. The organization kicked off with the name Parents, Families, and Friends of Lesbians and Gays, which has since been abbreviated to PFLAG. Focusing on allyship and resources for the LGBTQ+ community and their loved ones, PFLAG is a vital organization doing great work on education and fighting for equality. PFLAG is a particularly helpful resource for parents learning how to best support their LGBTQ+ children.
On March 3, PLFAG celebrated its 50th anniversary with a gala in New York City — often considered the heart of the LGBTQ+ movement. Comedian Amber Ruffin hosted the event that honored Grammy winner Big Freedia, Olympian Tom Daley, and Mondelēz International. The event also featured a slew of Hollywood allies presenting awards, including "Gilmore Girls" and "Hacks" star Rose Abdoo.
PFLAG invited The List to the event, where we had the opportunity to speak exclusively with Abdoo about why she loves PFLAG, her thoughts on representation in "Gilmore Girls," what it was like working with Lauren Graham, and her time on "Parenthood."
The importance of being an LGBTQ+ ally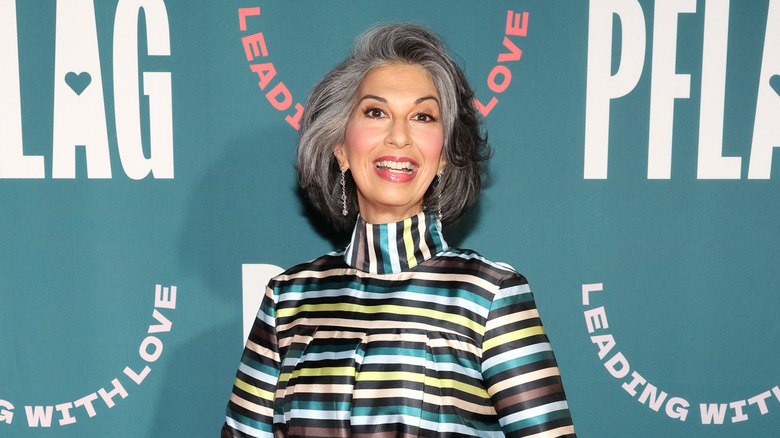 Getty Images for PFLAG
How do you think organizations like PFLAG help the LGBTQ+ community and help Hollywood strive toward more representation?
Having people from California come here and participate in it is one way. There are people who go, "Yeah, I've heard of that," but the more people that can get involved and raise the consciousness of the average person to know what it stands for and what it means to have people in their lives ... Everyone has someone in their life, a best friend, a sister, brother, a cousin, that identifies as part of this family. It's so important for people and their understanding to be more patient and understanding and [support] the person in their life that might be part of those letters.
When you meet people and they go, "I can't learn all those letters," you know what I say to them? "Do you really want to be a person that just stops growing and changing?" No matter what your age, you should be open to hearing. Yes, maybe when I was younger, there was no [singular] "they." Well, there should have been. People need to open their minds. How hard is it? It's not hard at all to say, "he," "she," "him," "her," "they," "them." It's very easy for people. 
I'm getting very passionate. I told myself I was going to be calm tonight.
No, it's good. We love it.
Open your mind and keep learning. Whether you live in Hollywood or Twin Falls, Idaho [or] Gettysburg, Pennsylvania, you need to be more open-minded. I know there are people in every person's life that go, "Oh, I don't know." They do know people like that, and [they] need to ask them, "What do you need from me? How can I help you?"
LGBTQ+ representation in Gilmore Girls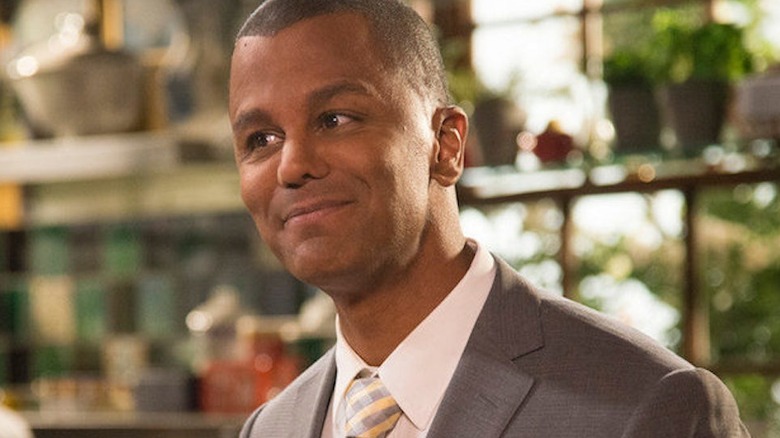 Netflix
"Gilmore Girls" is beloved by fans, but the show didn't have too much queer representation. In the reboot, Michel does get a queer arc, and he has a husband. What are your thoughts on that transition, and how can more shows take those kinds of leads?
I think any show that wants to reflect true society should always have either the gay lead ... I won't even say the gay best friend; it should be the gay lead and the straight best friend. How about that? How about that for a change? I love "Bros." I went to see "Bros" opening weekend in the theater because I thought it was important to support the first mainstream [gay] romantic comedy.
We need to see more characters that reflect our lives. I'm very blessed to have [had] gay friends in my life from the get-go, from 14 years old, and that's 100 years ago, people — a long time ago.
I'm very proud to be in shows like "Gilmore Girls," but I'm also very proud to be in the HBO Max [show] "Hacks," which has a very strong representation of ... Our lead is Hannah Einbinder. We have Meg Stalter, Mark Indelicato, Johnny Sibilly, Carl Clemons-Hopkins. We are a great cast in support of telling queer stories too.
We don't see much of Gypsy's personal life in "Gilmore Girls." Are you open to another reboot, and would you like to see Gypsy have an LGBTQ+ arc?
Yes, I would. At the time "Gilmore Girls" was on and popular, I always said, "Gypsy has a crush on Lorelai." It was a very innocent crush. Then media outlets picked it up and said, "Maybe Gypsy's bi-curious" or whatever. I think Gypsy, at the beginning, wasn't sure how she identified, but she certainly loved Lorelai, her ride-or-die. So yes, I would be very open to a reboot of any kind like that. That would be wonderful.
The kindness of Ed Herrmann and Jared Padalecki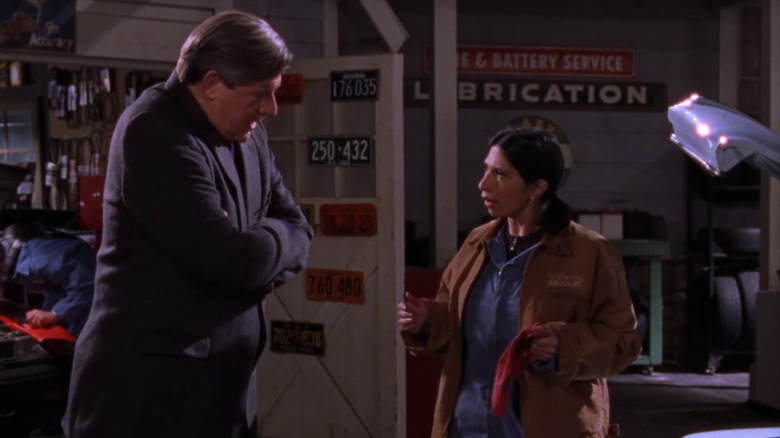 The CW
One of my favorite scenes from ["Gilmore Girls"] is a random scene that you're in where [Richard] is arguing with Dean.
Oh, my very first one I ever shot, with the windshield wipers.
[They're arguing] about the car. And then [Richard asks] Dean how tall he is, and then [Dean's] like, "Why? Do you want to dance?"
I forgot that one.
[And Richard says,] "No, but thanks for asking." It's such a [quirky] scene, but it's one of my favorites. Do you remember anything about filming that scene?
I do, because it was my very first episode. It was freezing cold. I remember that Ed Herrmann was six-foot-something, maybe even -three or -four, and Jared [Padalecki] is ... I just remember being very short in between the two of them, and they couldn't have been kinder to me. Edward's from Michigan, like me, so we bonded over talking about Mackinac Island. I remember having a great time in that.
When I got to the point where I said, "I can't look at this car anymore," I really was done. There was no acting involved. I was done looking at the car. That was my audition scene, and that will always be very special to me.
I'm very proud of being in that show because people are watching it with [new] generations. They'll say, "I watched it with my mother. Now I'm turning my daughter on to it." And the daughter will say, "And this is my daughter." I'm so touched when people remember this show.
Working with Lauren Graham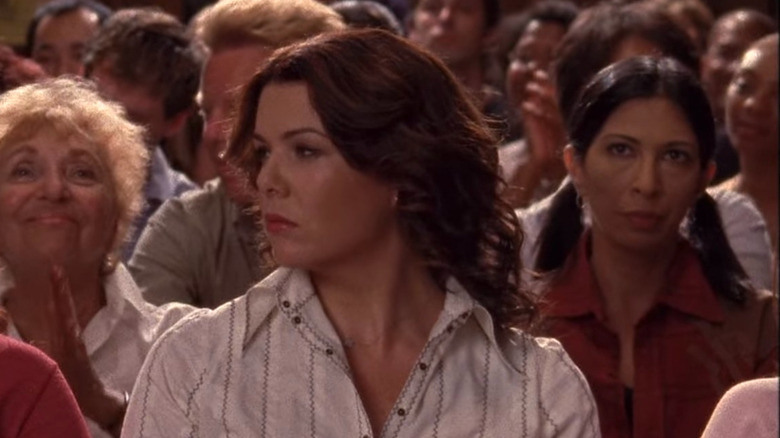 The CW
What was it like working with Lauren Graham on that?
She's wonderful. I didn't get to know her more until the Netflix [reboot], and then we really worked together. I was reading her book at the same time I was working with her, so it was so satisfying to close the chapter and discuss it with her as we went. I love her. I would do anything with her. And I got to do "Parenthood," but not with her.
What was that experience like, playing such an empowering, kind of tragic role?
It was really interesting in that I got that role a year to the day [since] I finished chemotherapy in real life. A year later was that audition, and I said flat out to the casting director, "I have to tell you, I know exactly how this should be done." And then I got it. 
I said to my husband, "It's so much easier to go through TV chemo than real-life chemo." I was taking the IV pole with me to the bathroom. They go, "Rose, you can leave that here." I was like, "Force of habit." It was an unusual experience, but I'm very glad that my story ended a lot better than my character's story.
This interview has been edited for clarity.
Fans can learn more about PFLAG's mission and make a donation at PFLAG.org.