Layering Lipstick Is The Trick To Ensure Your Lips Rock Color All Day Long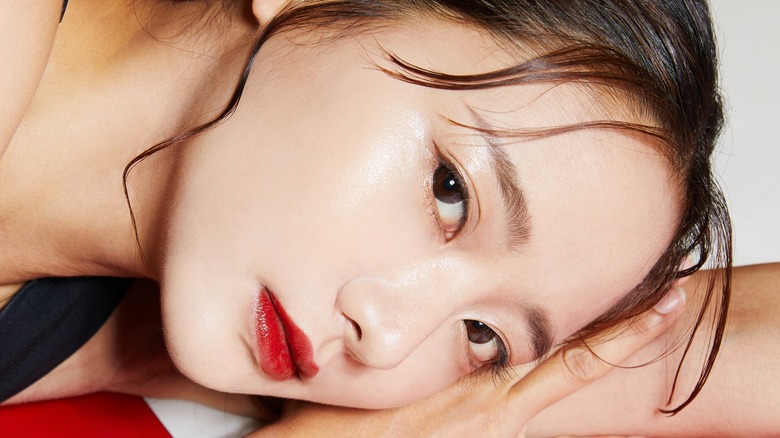 K-Angle/Shutterstock
There's no better product to complete a makeup look than lipstick. After working hard on a full beat, adding a vampy red or a cool nude adds a certain je nais se quoi to a look that would be lacking with just a simple gloss. Although lipstick does so much in terms of adding to a look, it admittedly has poor lasting power most of the time.
After dinner and a few drinks, lipstick practically evaporates, leaving you with a smudged, blotted lip that may as well have been from a tinted lip balm or lip stain. There are lip products designed to be long-wearing, such as matte liquid lipstick, but they can turn dry quickly, imparting your lips with a tight feeling.
If you want your normal, run-of-the-mill creamy lipstick to last, there are a few tips and tricks you can use to make sure the pigment stays planted to your lips all day and night.
Layer liner and lipstick for a long-lasting effect
Like the rest of your makeup routine, smooth, even coverage starts with hydrated skin. Use a bit of lip balm and let it fully absorb into your lips before you apply your lipstick. Next, use a long-lasting lip liner that matches the color you want to use and fill in your lips. This TikTok recommends gently rubbing in the liner with your finger.
Go in with the lipstick of your choice and dab it onto your lips. Take a sheet of toilet paper and blot the lipstick softly, putting it in between the lips to get rid of any excess. This allows the lipstick to settle into your lips for a more pigmented foundation. Apply the lipstick once more and let it dry in between each coat. For the last step, take another sheet of toilet paper and press it softly to the lips. Dip a brush in a bit of translucent powder and brush it against the paper, setting your lip in place.
Shop the best products for a long-lasting lipstick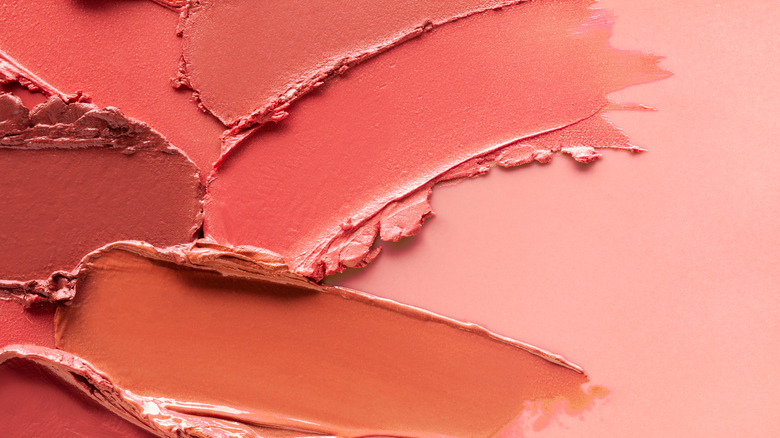 fotaro100/Shutterstock
For a matte lipstick, the Pat McGrath MatteTrance Lipstick is surprisingly hydrating and smooth, delivering a matte finish without drying out the lips like other lipsticks of its type often do. Highly pigmented, this lipstick gives you long wear in one swipe.
Often drying, using a lip liner all over your lips typically results in a crinkly, paper-like pout. However, the Makeup by Mario Ultra Suede Sculpting Lip Pencil contains emollients, ensuring that the lips stay moisturized. With its matte finish, you get the perfect shape and fill without any smudging or feathering.
An affordable buy that is leagues above many luxury lippies, the NYX Soft Matte Lip Cream blurs the lines between matte lipstick and lip gloss. With over a dozen shades, the lip cream is unlike other liquid lipsticks, delivering a velvety matte finish with the comfortable wear of a gloss and the long-wearing formula of a typical liquid matte lip.