PFLAG Supporter Tati Gabrielle On Better LGBTQ+ Representation In Hollywood - Exclusive Interview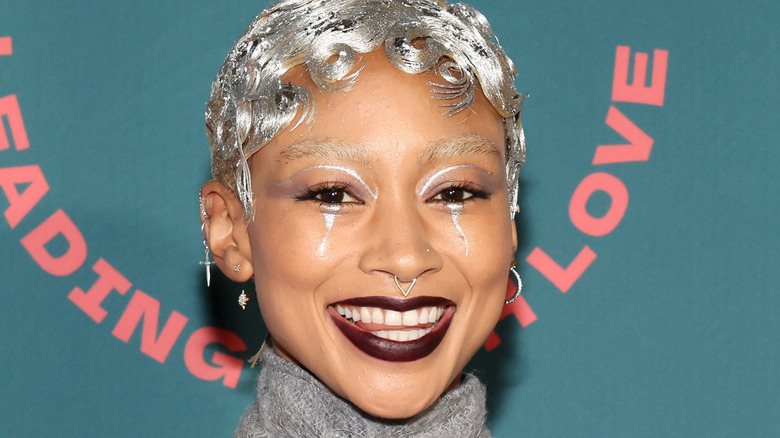 Getty Images for PFLAG
It seems that every day, we're faced with a barrage of headlines that detail the efforts of states all over the U.S. trying to take away LGBTQ+ rights. And 50 years after the creation of PFLAG, the organization's efforts are still vital to fostering allyship, understanding, and securing rights for the LGBTQ+ community.
Back in 1973, when Parents, Families, and Friends of Lesbians and Gays (now PFLAG) debuted, members likely hoped that in 50 years, their services wouldn't be needed nearly as much. Sadly, that dream hasn't quite come to pass. Between harmful bills like "Don't Say Gay" and the demonization of drag shows, safe spaces for the LGBTQ+ community are at high risk. That's where PFLAG comes in: The organization focuses on providing resources for parents and allies to support their LGBTQ+ loved ones — an essential service that's needed now more than ever.
After 50 years of serving the LGBTQ+ community, PFLAG celebrated the monumental anniversary on March 3 in New York City with a star-studded guest list. On top of the actors and performers presenting awards, comedian and host Amber Ruffin helped break the tension of some of the heavier topics of the night. Awards went out to Grammy winner Big Freedia, Olympian Tom Daley, and Mondelēz International. Among the stars presenting awards was "The Chilling Adventures of Sabrina" star Tati Gabrielle, sporting a stunning look that would even make Prudence Night envious.
PFLAG invited The List to the 50th Anniversary Gala, where we spoke to Gabrielle exclusively about how networks and studios can better listen to the LGBTQ+ community to provide better on-screen representation to marginalized groups. She also discussed her time working on projects like "The Chilling Adventures of Sabrina," "The 100," and "Uncharted."
Championing the LGBTQ+ community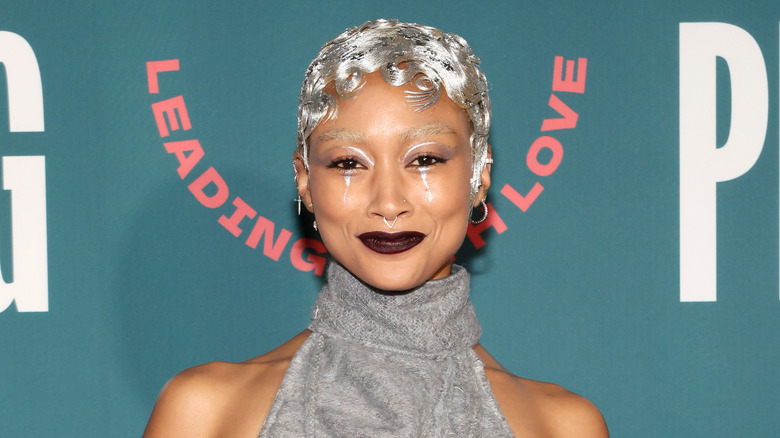 Getty Images for PFLAG
What do you love about PFLAG and how they help the LGBTQ+ community have their voices heard?
I love how seamless they are about it. They've made it a common topic. They've made it like there was never an issue to begin with, and that's what I so appreciate. They're championing in the most genuine, most heartfelt way.
"The 100" got a lot of flack for its LGBTQ+ representation. What are your thoughts on that, and how do you think shows can be more inclusive and work to get that representation going?
More shows should have a consultant of some sort. In LGBT, if you're going to touch on our field and in that topic, have a consultant — have somebody that you can directly ask. Don't guess, because that's often the problem. The showrunners that we had for "The 100," they tried, and they were trying to be inclusive with that. But I think they didn't have enough education and enough information around it. Have a consultant, or make sure you're educated.
Avoiding LGBTQ+ stereotypes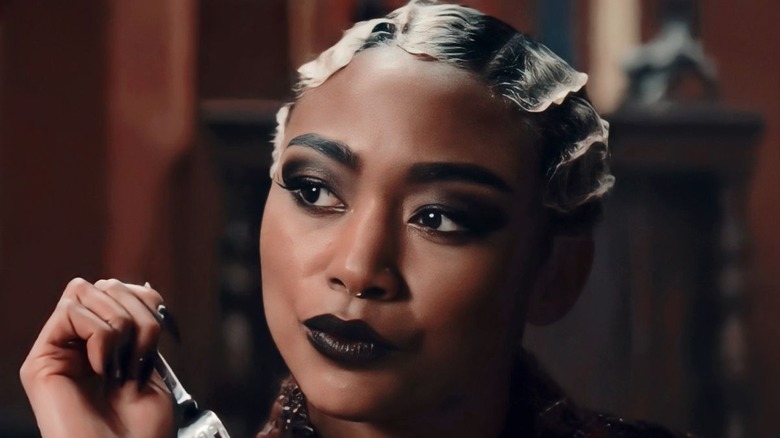 Netflix
You've [played] a slate of badass LGBTQ+ characters, from "The Chilling Adventures of Sabrina" to "Uncharted." What does it mean to you to get to tell these stories in a way that doesn't fall into stereotypes?
It means the world to me. Especially within my art, I feel that film and television is supposed to reflect the world back at itself. When you do that — with the characters that I've played — in a way that is grounded, that is normal, as it is in our everyday life ... that's how you give [the] best homage to someone who is standing in that field.
I'm loving that we're seeing more genre projects, like fantasy and sci-fi, lean into representing more Black women and non-binary [queer] characters. What would you like to see more from this, and what steps can fans in the industry take so that these shows don't get canceled in their first season, as we've seen happen a lot?
One, they can go further. As opposed to having just one character that is LGBTQ or non-binary, make it reflect the way that our society is. Sprinkle more in there.
Two, the networks can listen more to the fans and pander more to them by listening [and] understanding that when they're shouting their outrage toward things, it's not just because they want to be bratty and they want to be whatever, [but] they want to be represented properly. They want to see themselves. We all watch movies as children and [find] a piece of [ourselves in] a character, and that's what [gives] us inspiration or hope for our own future. If they listen a little bit more, we can go a lot further.
Do you have any favorite memories from working with any of the actors or on your shows in general — "The Chilling Adventures of Sabrina," "You," or any of your other projects?
One of my favorite memories was working on "Sabrina." We were a very loving cast, and we used to do massage circles. We would sit out in base camp and literally sit in a circle, and everybody would massage each other. It was a love fest all the time. That's one of my favorite memories.
A dream coworker list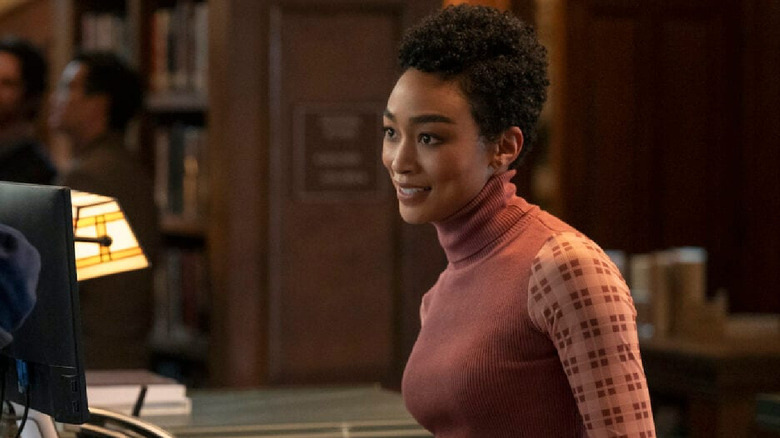 Netflix
Do you have any dream queer roles that you'd love to take on?
Any time that I'm asked that question ever, I'm always like, "I want to wait for the role to come to me," because I don't want to limit myself or put a box around it. I very much believe in manifestation, so I don't want to limit it. I'm very excited to see what I can get as far as queer roles.
Is there an actor or director that you'd love to work with in the future?
There [are] so many. I want to work with Taika Waititi so bad. As far as an actor, I really want to work with Robert Sheehan. I love the androgynous characters that he plays, and he does them so well. It would be a dream to work with him.
Fans can learn more about PFLAG's mission and make a donation at PFLAG.org.
This interview has been edited for clarity.