The Emotional Reason Anna Nicole Smith Changed Her Daughter's Name Shortly After Giving Birth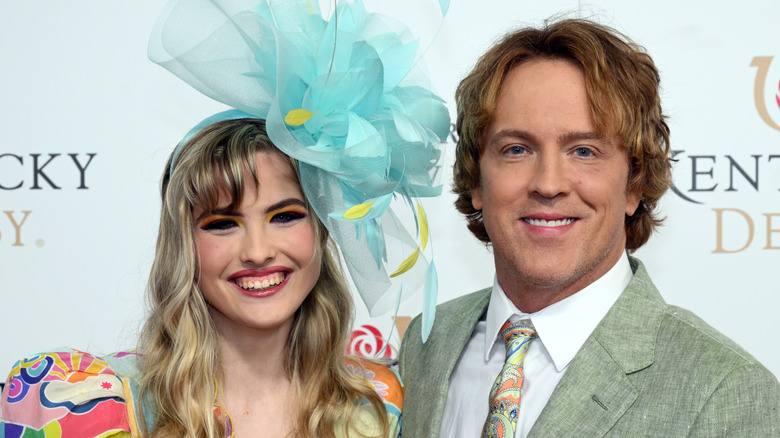 Stephen J. Cohen/Getty Images
The sudden, tragic 2007 death of model and actor Anna Nicole Smith rocked the entertainment world to its core. At the time, amidst the myriad questions and rumors surrounding the star's untimely passing, one of the most talked about details was the custody battle that raged over her daughter, Dannielynn Birkhead, who was only five months old at the time of her mother's death. In 2023, Dannielynn is now 16 years old, and she lives with her father, photographer Larry Birkhead, away from the spotlight.
Anna Nicole's time with her daughter was cut short when she suffered a fatal drug overdose, but this wasn't the first tragedy that struck Dannielynn's life before she was even a year old. Dannielynn was born on September 7th, 2006. Just three days later, on September 10th, Anna Nicole Smith's only other child, 20-year-old Daniel Smith, also died of a drug overdose. While Dannielynn was stripped of her family life with them, she and Daniel do have something in common that meant everything to Anna Nicole. 
Some believe that Anna Nicole Smith never recovered from her son's death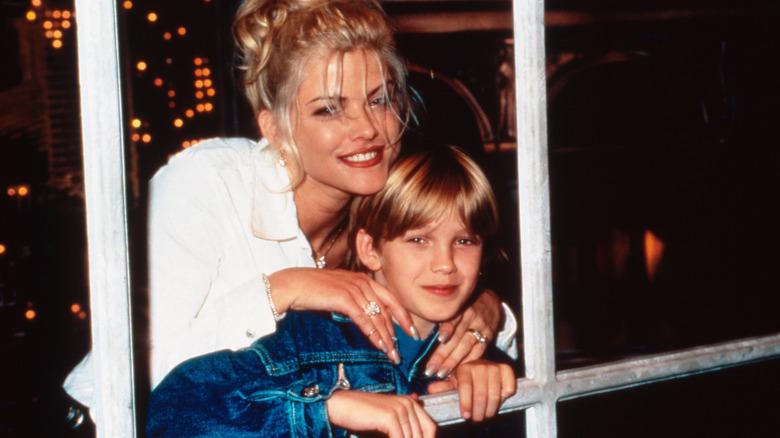 United Archives/Getty Images
Losing a child is immensely painful, and Anna Nicole Smith was no exception. During an appearance on "Larry King Live," attorney Howard K. Stern, who was Anna Nicole's partner at the time of her death, reflected on what an amazing mother the star really was, saying, "Through it all, even with all the pain, she has been a great mom, a very attentive mom" (via E! News). Still, that didn't mean that losing her son Daniel didn't destroy Anna Nicole. 
In an interview with "20/20," her ex-partner and Dannielynn's father, Larry Birkhead, explained: "At [Daniel's] funeral, [Anna Nicole] tried to climb in the casket. I knew that Anna would be in no shape on her own after losing Daniel, as close as they were, to take care of my daughter." Ultimately, Anna Nicole only spent five months with Dannielynn before passing. In a statement following the model's death, GUESS founder Paul Marciano, who was close with Anna Nicole, said, "Personally, I feel she did not survive the loss of her son Daniel, who was the love of her life." 
When Dannielynn was born just days before the tragedy of Daniel's death, their mother named her Hannah Rose, but quickly changed it. In fact, the real reason Anna Nicole Smith changed her daughter's name is an incredible tribute to her late son and a symbolic way to bring her two children together.
Dannielynn's name holds a very important familial connection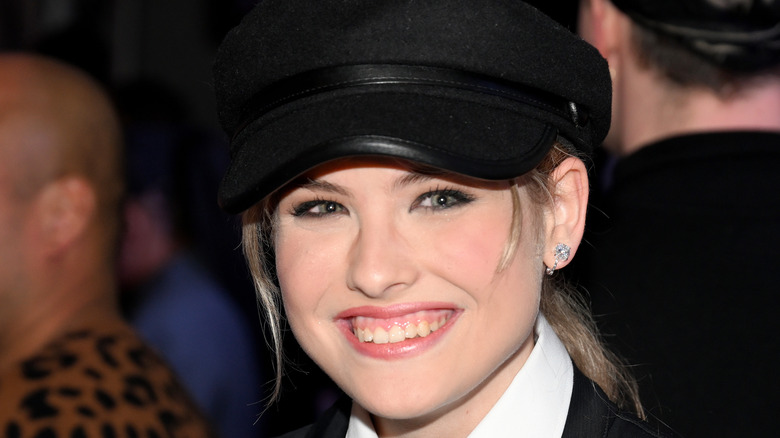 Stephen J. Cohen/Getty Images
In a 2007 interview on "Larry King Live" (via Hello! magazine) Larry Birkhead shared, "Dannielynn's original name was going to be Hannah Rose, but when Daniel died, Anna decided to change it to Dannielynn ... in tribute to him," he explained. "And, Daniel always called Anna 'Mommalynn,' so it also acknowledged his nickname for her." He went on to clarify that "Marshall was Anna's married name, but on the birth certificate it was listed as a middle name, so I had it listed as a last name on my petition where I had the birth certificate changed to include my name."
He confirmed, "I wanted [Dannielynn] to have a piece of her mother's name. It's only right." Dannielynn's name gives her a tangible connection to both of the family members that she never got to know. Still, you may wonder what life is really like for Anna Nicole Smith's daughter now. It's clear that Birkhead is determined to give her a normal life that's very different from the public drama that surrounded her as a baby, but he's open about his love for her regardless.
Birkhead shared a heartfelt Instagram post in celebration of Dannielynn's 16th birthday on September 7, 2022. He captioned a collage with a loving tribute that ended with, "Stay off your local roads because Dannielynn is 16! Happy Birthday. Rock on. Mom is looking down!" It's safe to say that Anna Nicole would be one proud mother.