Prince Edward's New Title Once Belonged To Prince Philip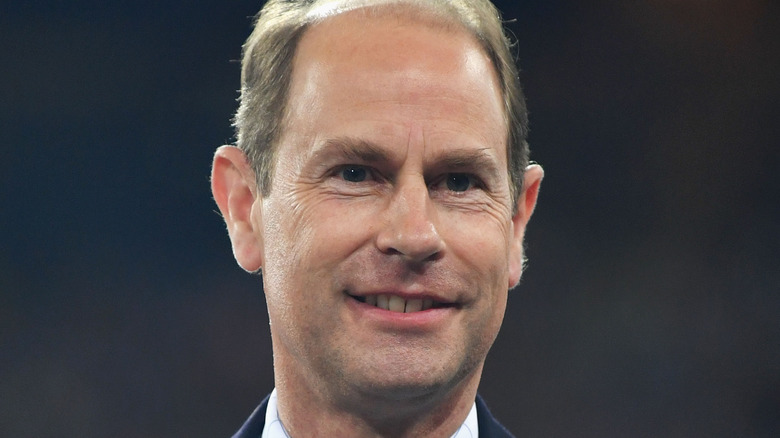 Dan Mullan/Getty Images
Prince Edward is the youngest son of Queen Elizabeth II and Prince Philip. Despite his royal status, Edward joined the Royal Marines and later founded a television production company, Ardent Productions, in 1990. However, in 2002, Edward left his career to become a full-time royal, along with is wife, Sophie Rhys-Jones, whom he married in 1999. With their royal duties come titles. Upon their marriage, the pair earned the titles of Earl and Countess of Wessex.
In 2019, Queen Elizabeth gave Edward an additional title for his 55th birthday: the Earl of Forfar. In 2023, Edward and Sophie were given new prestigious titles — the Duke and Duchess of Edinburgh. Previously, Prince Philip held the title.
In a statement, Buckingham Palace said (via People), "His Majesty The King has been pleased to confer the Dukedom of Edinburgh upon The Prince Edward, Earl of Wessex and Forfar, on the occasion of His Royal Highness's 59th birthday." They added, "The title will be held by Prince Edward for His Royal Highness's lifetime." 
The many Dukes of Edinburgh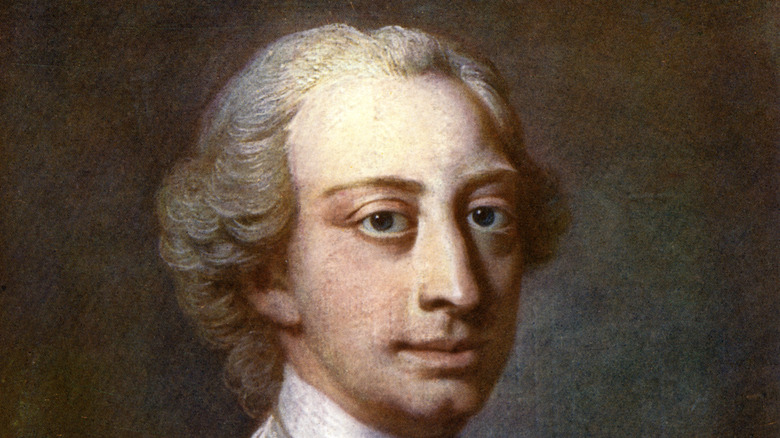 Print Collector/Getty Images
Before ascending to the throne and becoming queen, Princess Elizabeth, as she was then called, held the title of Duchess of Edinburgh. Thus, when Prince Philip married Elizabeth in 1947, he became the Duke of Edinburgh. However, Philip was not the first royal to have this title. The title was created in 1726 by King George I for his grandson, Prince Frederick (pictured above). Other royals who have held the title include Prince Frederick's son, Prince William Henry, and Queen Victoria's son, Prince Alfred. With that said, Prince Philip used his title to create the Duke of Edinburgh awards in 1956, which aids in youth development.
Now that Prince Edward is the Duke of Edinburgh, Buckingham Palace noted (via USA Today), "The new Duke and Duchess of Edinburgh are proud to continue Prince Philip's legacy of promoting opportunities for young people of all backgrounds to reach their full potential." So what exactly does this new title mean for Edward? Although his visibility in the public eye will increase, Edward will not receive any money or land as Duke of Edinburgh.
The title will also not go to his son James, Viscount Severn, when Edward dies. Edward and his wife, Sophie Rhys-Jones, decided against giving their children royal titles. It will instead be passed down to another royal, likely one of Prince William's children. However, due to Prince Edward's new title, James has become the Earl of Wessex.
King Charles hesitated to give Prince Edward the title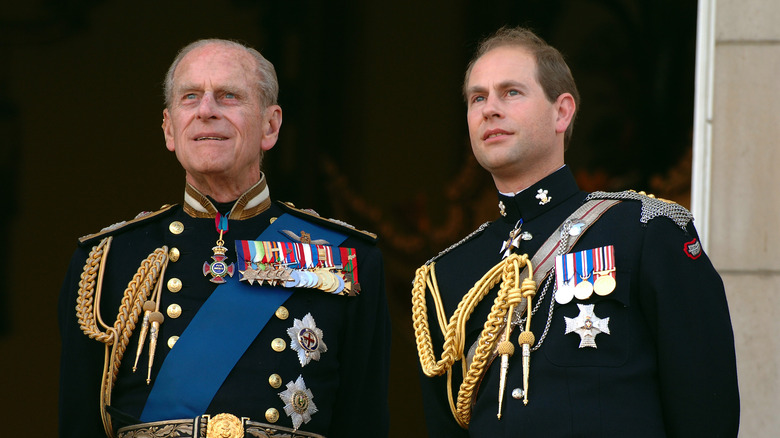 Anwar Hussein/Getty Images
When Prince Edward married Sophie Rhys-Jones in 1999, Buckingham Palace announced (via The Independent), "The Queen, the Duke of Edinburgh and the Prince of Wales have also agreed that the Prince Edward should be given the Dukedom of Edinburgh in due course, when the present title held now by Prince Philip eventually reverts to the Crown." Upon Prince Philip's death, King Charles inherited the title. News later emerged that King Charles did not want to bestow the title to his younger brother. Although it went against their father's wishes, it was ultimately Charles' choice to name his brother the Duke of Edinburgh.
When asked about becoming the Duke of Edinburgh by the BBC, The Independent reports that Edward showed some disbelief about the possibility. An unnamed source later told The Daily Mail that Charles' hesitancy in naming Edward the Duke of Edinburgh had nothing to do with their relationship. The source said it was a decision based on bureaucracy and noted that Charles wanted to "slim down the monarchy." In the end, Charles did choose to name Edward Duke of Edinburgh. However, not everyone is happy with this decision. Republic, a group that wants to abolish the monarchy, told the BBC that Edinburgh's citizens should have had a say in the matter.