The Ill-Fated Romance Of Allie And Chanel On Days Of Our Lives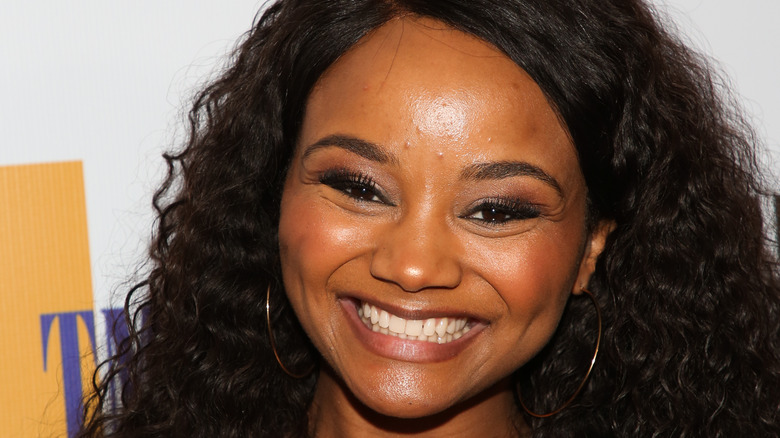 Paul Archuleta/Getty Images
"Days of Our Lives" is responsible for some of the best soap opera super couples of all time. Throughout the show's nearly 60 years on television, the sudser has given viewers so many epic love stories to enjoy. Along the way, some of those stories have become iconic. Couples such as Bo (Peter Reckell) and Hope Brady (Kristian Alfonso), Steve Johnson (Stephen Nichols) and Kayla Brady, Jennifer Horton (Melissa Reeves/Cady McClain) and Jack Deveraux (Matthew Ashford), Sami Brady (Alison Sweeney) and Lucas Horton (Bryan Datillo), and John Black (Drake Hogestyn) and Marlena Evans (Deidre Hall) have become cemented in soap opera history.
As time marched on, "Days of Our Lives" also began telling LGBTQ love stories, starting with the popular pairing of Will Horton (Chandler Massey) and Sonny Kiriakis (Freddie Smith/Zach Tinker). The show later went on to pair Will and Sonny both with Paul Narita (Christopher Sean) before Paul began a relationship with Andrew Donovan (Colton Little). The soap even made history with the first gay male wedding of Will and Sonny back in 2014, per The Hollywood Reporter.
Most recently, fans have been watching the relationship of Allie Horton (Lindsay Arnold) and Chanel DuPree (Raven Bowens) unfold. However, their story doesn't have a happy ending.
Allie and Chanel started out as friends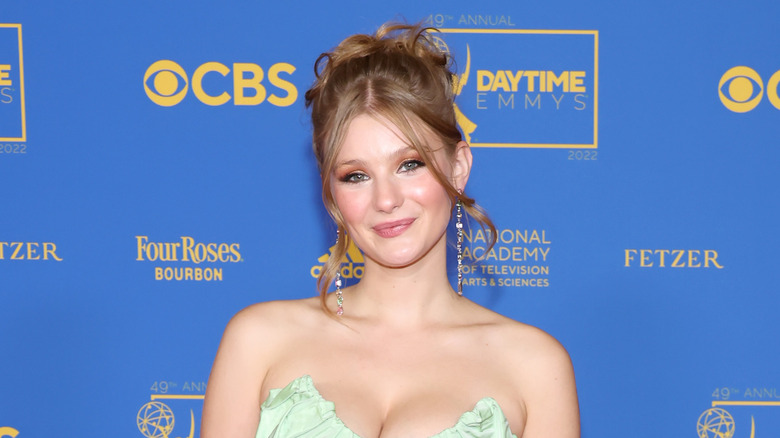 Amy Sussman/Getty Images
The romance between Allie Horton and Chanel DuPree was born from friendship. Allie, who is a "Days of Our Lives" legacy character born to Sami Brady and Lucas Horton, returned to Salem as a young adult and drama followed her. Soon after, Allie's best friend Chanel also found herself in Salem. The two picked up their friendship where it left off, but they couldn't deny the spark between them. Both Allie and Chanel admitted that they were bisexual, but Allie had fallen in love with Tripp Johnson (Lucas Adams). Meanwhile, Chanel had fallen hard for Allie's twin brother, Johnny DiMera (Carson Boatman), per Soaps in Depth.
Chanel and Johnny went as far as to tie the knot, despite Allie's unease with the relationship. Sadly, when the devil came to Salem and possessed Johnny, Chanel believed that their marriage was over. That same night, Chanel and Allie gave in to their feelings. After weeks of trying to figure out what to do, it was clear that the two women were drawn to each other. So, Allie and Tripp went their separate ways.
However, once it was revealed that Johnny was possessed by the devil and never wanted to end his marriage to Chanel, things got even more complicated and Allie found herself in a love triangle involving her own brother.
Jealous and infidelity ended Allie and Chanel's romance
"Days of Our Lives" viewers watched Allie and Chanel begin to build a life together and even open a business together. Then Johnny remembered everything about his possession and declared that he wanted Chanel back. Chanel was put into an awful position and was forced to choose between Allie and Johnny. Chanel eventually decided that she wanted to be with Allie and the two women carried on their romance.
Allie and Chanel lived happily together until fear and doubt began to creep into their minds. Allie was always jealous of Johnny, and knew that he and Chanel shared a very intense connection with one another. She didn't trust her twin brother around Chanel, and her doubts began to cause problems in the relationship. Eventually, Allie leaned on Alex Kiriakis (Robert Scott Wilson) for comfort and the two got intimate. When Chanel found out about Allie's betrayal the two women ended their relationship with plenty of tears, via Soaps Spoilers.
Allie then opted to leave Salem and head out of the country with her brother Will Horton and his husband Sonny Kiriakis, leaving Chanel to run their business on her own. Despite their heartbreaking split, the couple was one of the fans' favorite romances to watch during their short-lived relationship.