Friends Forever? Why You Might Not Want To Remain BFFs With Your Ex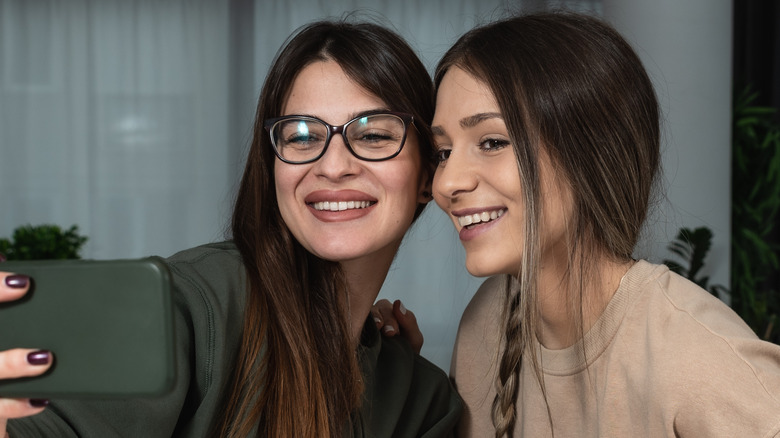 Srdjanns74/Getty Images
Whether you were dating someone for six months or six years, breakups are never easy because it feels like you're losing a best friend. After having someone in your life that you did everything with and told everything to, transitioning to zero contact can feel impossible. This often leads many former couples to try and stay friends despite their romantic relationship being over.
We actually saw this play out when "The Bachelor's" Susie Evans got candid about her relationship with Clayton Echard. Susie explained on Us Weekly's "Bachelor" podcast "Here For The Right Reasons" that she was open to remaining friends and staying in contact with Clayton if that's what he preferred, but he didn't. Susie continued, saying, "He was able to express to me that he didn't think it was gonna be good to stay in touch. So we don't really."
Interestingly, the person struggling the most with the breakup seems to need that distance and separation more than ever. Trying to heal or move on from someone that is still a part of your life is challenging and something the experts recommend against even trying. As it turns out, there are way more downsides than benefits.
What's wrong with staying friends?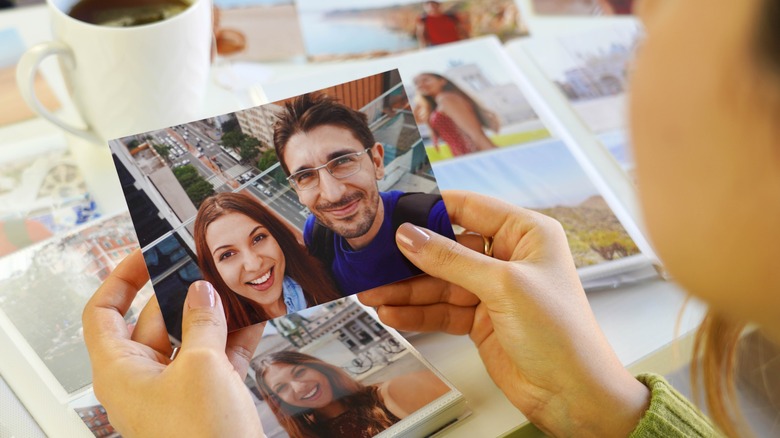 Zigres/Shutterstock
The desire to stay friends with an ex usually comes about because it feels like an excellent way to ease you into singleness. Bridging that gap between life with your partner and life without them is an emotionally draining time. However, delaying the inevitable creates a sense of dependency and sets you up for future pain. Eventually, you will move on with someone new but may find yourself still thinking about your ex or questioning what it really means when you dream about cheating with your ex. The simple answer is: You still have healing to do.
Relationship expert Lindsay Kriger explained to MeetMindful that stopping all contact with your ex after a breakup, even if that means blocking their number or deleting them from all your socials, is actually the best thing you can do for yourself. The reason behind this complete separation is that it gives you the opportunity to heal emotionally. Simply removing a romantic title doesn't erase those deep feelings.
Research points to some key reasons why people choose to remain friends with an ex: convenience, a sense of security, a desire to stay on good terms, or lingering romantic feelings. While all of these things can intertwine in various ways depending on individual circumstances and the specific relationship dynamics, learning to turn that romantic love into a platonic friendship requires space.
Out of sight, out of mind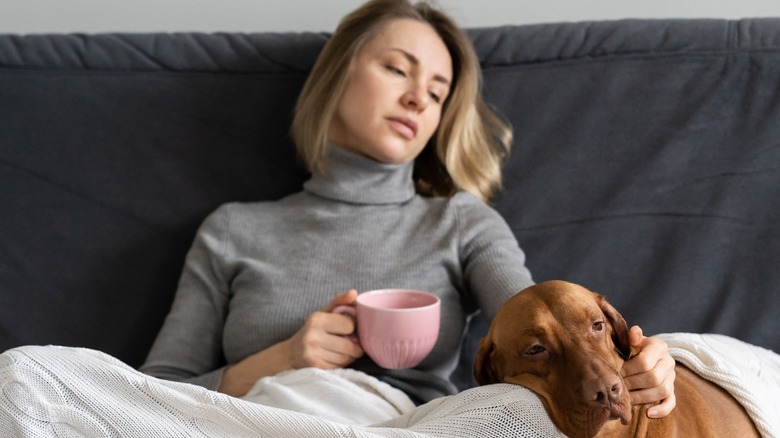 DimaBerlin/Shutterstock
Out of sight, out of mind is the goal after a breakup, and that motto is actually backed by psychology. While it may seem like your ex will always be on your mind, the truth is, consistently talking, texting, or stalking them on social media is what reinforces those thoughts and inhibits you from healing. While watching cheesy romantic comedies and eating junk food with your friends may not sound fun to you, it's the tried and true breakup anecdote for a reason: it distracts you from your ex.
Of course, there are also activities like journaling, therapy, hot yoga, and investing your time in new hobbies. These incredibly healthy options will help you grow and become the best version of yourself. Oftentimes, it can be easy to get lost in a relationship. Therefore, those first few months following a breakup are a great time to invest in yourself and rediscover who you are.
Luckily, you don't have to ignore your ex forever, just for a period of time. The simple yet painful truth is that a breakup requires a break. During this time, you may feel the need to constantly remind yourself why you broke up in the first place. However, giving yourself room to heal will also allow those romantic feelings to dissipate.