General Hospital's Chad Duell Weighs In On Michael's Sad And Lonely Life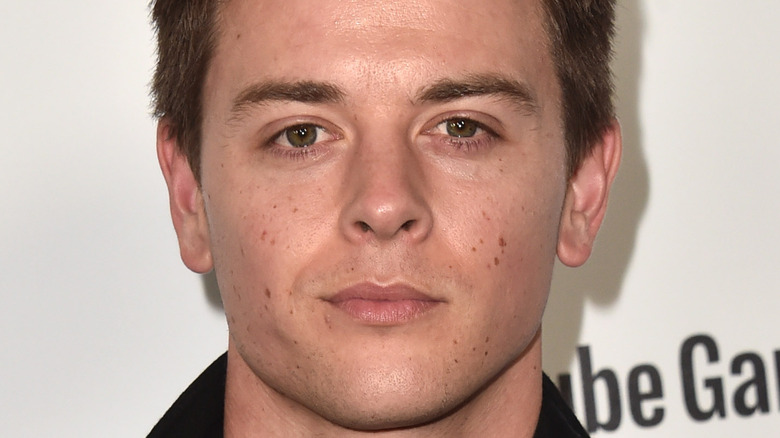 Alberto E. Rodriguez/Getty Images
Despite the fact that mafia kingpin Sonny Corinthos (Maurice Benard) has worked extensively to protect his family from evildoers, on "General Hospital," his criminal dealings have nonetheless spilled over to affect the people he loves. Sonny's adopted son, Michael Corinthos (Chad Duell), even spent part of his childhood in a coma, after being accidentally shot in the head. But Michael's bad luck didn't always stem from his dad's business interests. The Corinthos scion has had an especially horrible track record when it comes to women — mostly through no fault of his own.
Early in his young adult life, Michael's first girlfriend Abby Haver (Andrea Bogart) was killed in a construction accident. He later dated Sabrina Santiago (Teresa Castillo), and after the two broke up, she was murdered by a serial killer. The next woman Michael dated was Kiki Jerome (first Kristen Alderson, then Hayley Erin) who also met a grisly fate at the hands of yet another serial killer. 
Then, of course, Michael was briefly involved with the sinister Nelle Benson (Chloe Lanier) and almost learned too late that the tables were turned and she was psychotic. Luckily for Michael, Nelle perished when she fell off a cliff. His latest love interest is Willow Tait (Katelyn MacMullen) who is dying of leukemia. There may be a bone marrow donor but they're still awaiting test results, meaning Michael could be headed for yet another tragic end to his romance.
It hurts the actor that Michael doesn't have many friends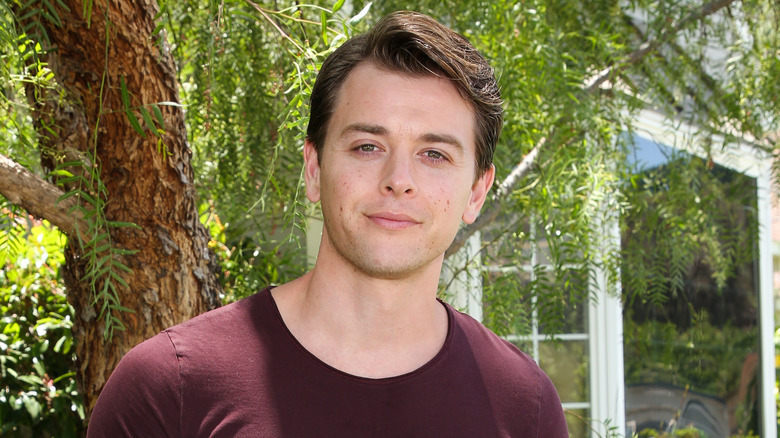 Paul Archuleta/Getty Images
During a conversation with Soap Opera Digest, "General Hospital" star Chad Duell discussed Michael's many love interests that have perished over the years, including Kiki Jerome, to which Duell exclaimed, "That's pretty rough. Oh my gosh. Don't get involved with Michael — you are most likely going to die!" The actor also reminisced about Michael's first love, noting, "There was something about the connection that Michael had with Abby [Haver] that was really special." 
The outlet also pointed out that Michael doesn't really have anyone to confide in these days. Jason Morgan (Steve Burton) was like a mentor to him, but he's been presumed dead for a while now. Michael's brother, Dante Falconeri (Dominic Zamprogna), meanwhile, "Gives it to him straight, no matter what," as Duell stated. When asked about who Michael's best friend is currently, the actor mentioned that Harrison Chase (Josh Swickard) and Michael used to be good friends. 
Sadly, they've grown apart and no longer see eye to eye. Duell admitted, "I would like for Michael and Chase to kind of rekindle that friendship." The only person left would be Drew Cain (Cameron Mathison), Jason's brother. As Duell explained, "Drew is older than Michael and they're more like business partners." Thus, "I guess you could say Drew right now [is his best friend] because he's around him the most. Michael needs more friends. It's kind of pathetic."