Queen Camilla Reportedly Helped Pick The Women King Charles Dated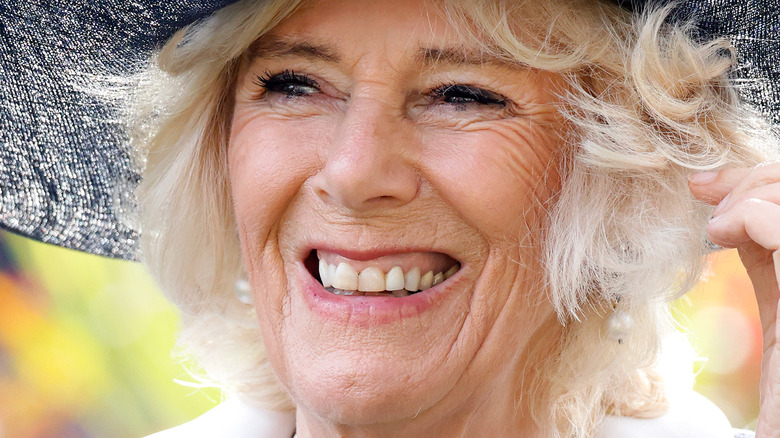 Max Mumby/indigo/Getty Images
The love story between King Charles III and Camilla Parker Bowles, Queen Consort, is far from conventional. The complete timeline of the pair's relationship is difficult to follow. They were in and out of each other's lives for a while, making things more permanent while Charles was still married to Princess Diana. As Diana famously told the BBC's Martin Bashir, "Well, there were three of us in this marriage, so it was a bit crowded," (via Insider).
Following the split between Charles and Diana, Camilla became a staple in the royal family, with the pair eventually tying the knot in April 2005. It was clear Charles' life was never the same after Camilla and that the two found their way back to one another for a reason.
However, it appears Camilla still had a great influence over Charles, even when they were not together romantically. It turns out that the queen was working behind the scenes to help pick the women her future husband would date.
Camilla and Charles' romance fizzled out, but their love never did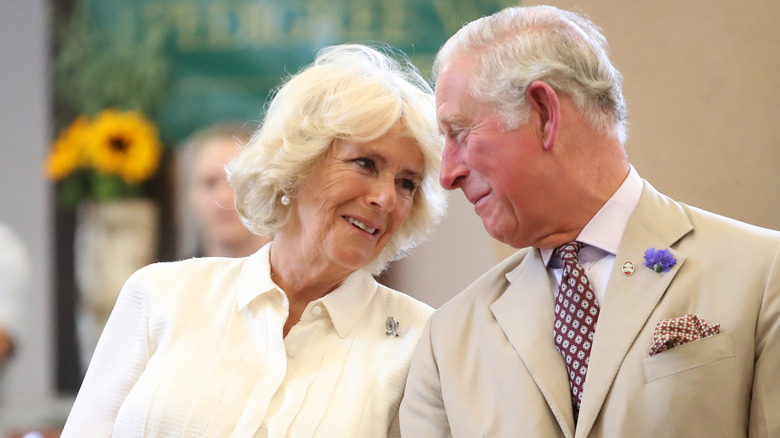 Chris Jackson/Getty Images
While the love affair between King Charles III and Camilla Parker Bowles, Queen Consort, may have been riddled with controversy following the heartbreaking passing of Princess Diana, it seems the pair had been working together behind the scenes long before Charles tied the knot with the People's Princess. In an article by Hilary Rose for the Times of London, it was reported that Camilla had been helping Charles find different love interests while keeping him close by as her full intention seemed to be centered around the couple reuniting in the end.
Charles and Camilla met in the 1970s, but their original try at romance didn't work out. Charles was smitten, as author Penny Junor wrote in her book, "The Duchess: The Untold Story," "He also liked that she was so natural and easy and friendly, not in any way overawed by him, not fawning or sycophantic. In short, he was very taken with her, and after that first meeting, he began ringing her up," via People. However, the duo called it quits in 1971 after Charles joined the Royal Navy.
Camilla moved on, finding love with her first husband, Andrew Parker Bowles, but that didn't mean her feelings for Charles changed. The pair remained close, with Camilla often playing matchmaker for the new king.
Camilla pulled strings to make sure she was his primary love interest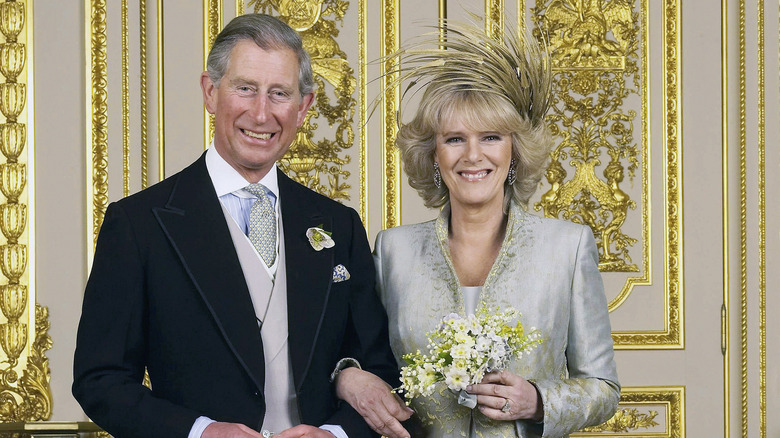 Pool/Getty Images
Although their original go at love didn't pan out, King Charles III tried to convince Camilla Parker Bowles, Queen Consort, to cancel her wedding to Andrew Parker Bowles. Although she continued with the union, she and Charles would remain close. While her husband was often unfaithful, the new queen kept him around as an insurance policy, reporter Hilary Rose found. It was all calculated, noting that Camilla was working hard to bring herself back to Charles, even orchestrating his romances with other women.
Camilla was always behind the scenes of Charles' love life, vetting his dates to make sure they were not a threat to her. Charles was still in love with Camilla, and she was determined to keep herself his favorite love interest, even if she was married herself. She reportedly made out with Charles on the dancefloor of a party, in front of a date of his, making sure everyone in the room knew her place in his life.
By 1979, Camilla's plan had worked. She and Charles were entangled in a love affair that would last. Author Penny Junor shared that Andrew had no leg to stand on, as he had been unfaithful throughout their marriage, "Some would say that a part of him actually quite enjoyed the fact that his wife was sleeping with the future King." In the end, Camilla's plan worked, and the pair lived happily ever after.