The Young And The Restless' Naked Heiress Storyline Explained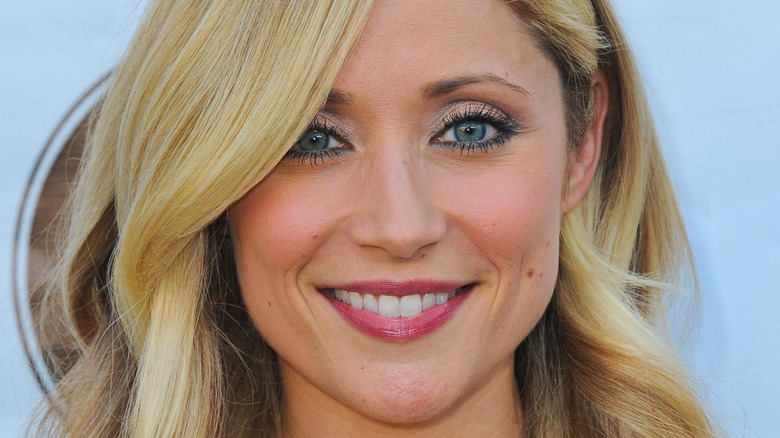 Albert L. Ortega/Getty Images
"The Young and the Restless" showcases a number of powerful and influential business moguls in the fictional town of Genoa City, from billionaires like Victor Newman and Devon Hamilton to other executives like Lily Winters and Jack Abbott. However, one woman and her evergrowing business empire stands out above the rest because of how vastly different she is now compared to a few short years ago.
Abby Newman has cemented herself as one of the top power players in town through her business ventures. Starting with her swanky restaurant, Society, Abby branched off into the hotel business with The Grand Phoenix before handing it over to Phyllis Summers. Even if her personal life is in shambles following an affair with Devon, she still has her business success to fall back on.
However, before Abby was taken seriously — personally or professionally — she was finding her way in the world, causing quite a scene in the process. When Abby was younger, she wanted to take a stand for a cause she believed in and create a buzz, but her methods were both unorthodox and controversial. No matter how far removed Abby is from her earlier years, she can't seem to escape the "Naked Heiress" phase of her life.
Abby shed her clothes for animal rights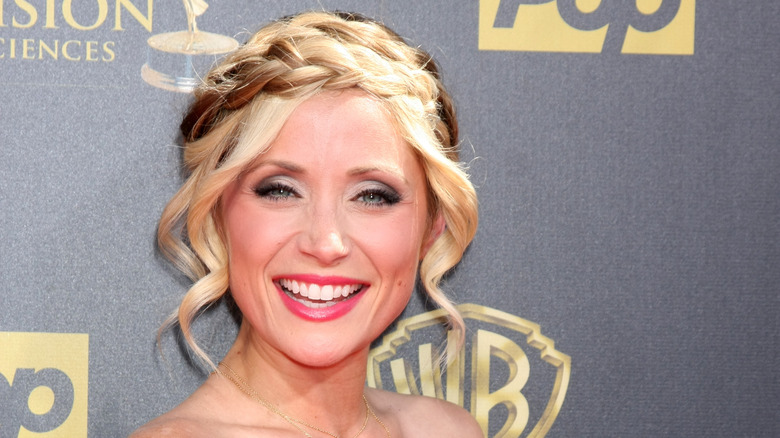 Kathy Hutchins/Shutterstock
While attempting to find her niche in the world, Abby Newman became interested in advocating for animal rights. The shift in tone for the character came after "The Young and the Restless" brought on actor Emme Rylan to take over the role of the rapidly-aged Abby. To send a message to her mother, the family company Jabot Cosmetics, and the press, Abby stripped down to nothing and posed for the cameras. This brazen move earned her the "Naked Heiress" moniker, something Abby continued to embrace to achieve her goals. Telling paparazzi that she'd rather wear nothing than wear fur was merely the icing on the cake of her nude plans. 
Abby's desire to be in the buff kicked into high gear when she realized becoming the "Naked Heiress" was a surefire way to earn herself a reality television program. However, to do so, she was forced to resort to nefarious means, including duping her parents and plotting behind her family's back. This side of Abby is a far cry from the upstanding and poised persona viewers are accustomed to in the present. 
Unfortunately, being the "Naked Heiress" only got her so far, and without her expected inheritance from Victor Newman, her future as a reality TV star looked like a pipe dream. 
Abby's schemes for her inheritance failed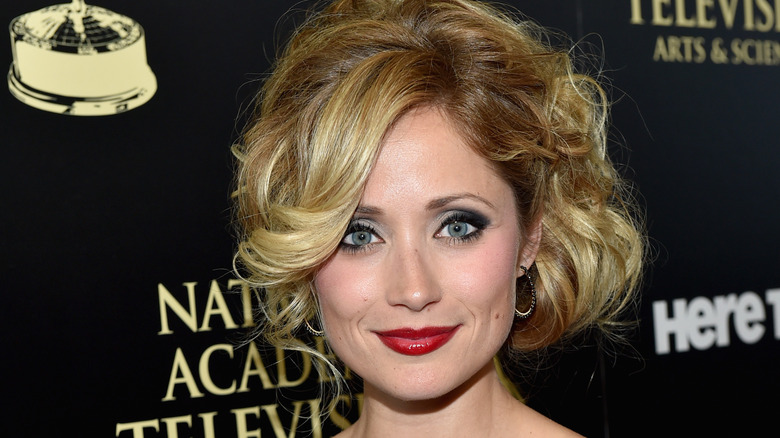 Alberto E. Rodriguez/Getty Images
In order to secure her television show, Abby "Naked Heiress" Newman went to extraordinary lengths. She began a lawsuit against her parents, Ashley Abbott (Eileen Davidson) and Victor Newman (Eric Braeden), hoping to gain access to her inheritance and get the capital necessary to make her dream a reality. What Abby didn't anticipate, however, was the judge seeing right through her claim and believing her to be an entitled rich girl, dismissed her suit.
Abby's next step as the "Naked Heiress" was to share her story with her uncle Billy Abbott's magazine Restless Style, doing a full insider story and cover in her self-proclaimed persona. Things didn't go according to plan, though. Sadly, Abby didn't get the prominent story she expected upon publication, and the cover featured a distinct lack of nakedness.
With the lawsuit and the magazine deal both going bust, Abby's dreams of being the next big star of reality TV went up in smoke. The producer lost interest in the deal and scrapped her reality show from any and all production plans. Regardless of how much she begged, Victor was adamant that Abby wasn't responsible enough to have access to such an absorbent amount of funds and refused her pleas for her inheritance.
Abby's nude stunts landed her handcuffs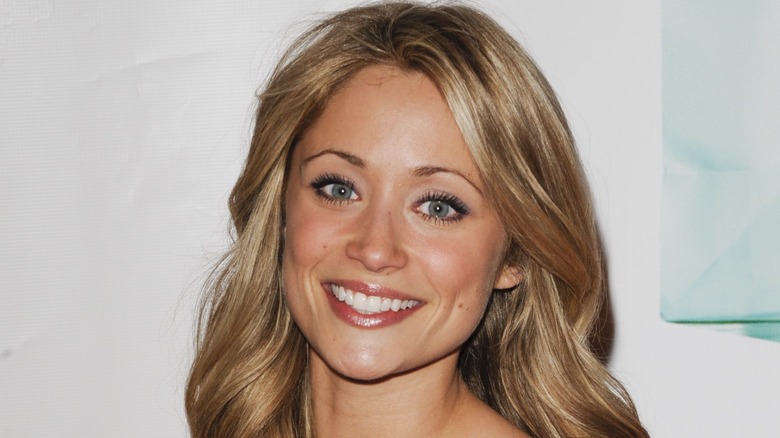 Ray Tamarra/Getty Images
Abby Newman's naked protesting didn't end with calling out her mother's company, Jabot Cosmetics, for animal testing or her desire to get on a reality show. She took a stand yet again, sans clothing — this time in the style of Lady Godiva, on horseback, in the middle of Genoa City's Athletic Club. She was desperate to get her money and have a moment in the spotlight, but despite the entire incident being recorded, Abby's father made sure the video — and the camera, for that matter — never saw the light of day. Abby was promptly removed from the building and arrested for her actions.
Despite the negative implications of being arrested, Abby saw it as another potential moment of hot press coverage, which she hoped would further catapult her into superstardom. She wasn't going to let something like a few days in a disgusting jail ruin her plan to secure her inheritance. Once another opportunity came her way to garner public attention, she took it.
Like clockwork, the "Naked Heiress" struck again. This time, Abby posed nude inside a giant champagne glass at the opening of a new club in town. She proved time and time again that she was willing to do anything to make jaws drop and get the attention of the press.
Abby finally got what she wanted -- and put her clothes back on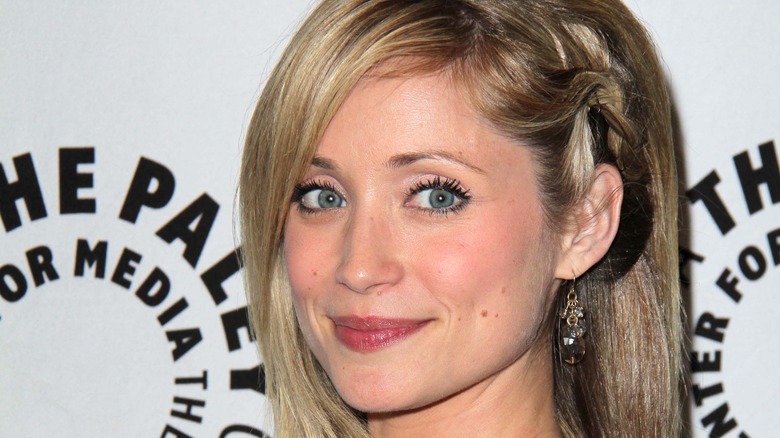 s_bukley/Shutterstock
It took many stunts, nude photoshoots, and even some time in jail, but eventually, Abby "The Naked Heiress" Newman got what she wanted. Thanks to a tip from her uncle, Jack Abbott (Peter Bergman), Abby learned that her father was misappropriating funds that belonged to her and her half-siblings, Victoria Newman (Amelia Heinle) and Nick Newman (Joshua Morrow). The two joined Abby in another lawsuit, and this time the trio won the case, earning each of them 500 million. But that wasn't the end of Abby's "Naked Heiress" character.
Not only was Abby finally offered her reality show, but she also stripped naked again for an art exhibition put on by her then-beau, Daniel Romalotti (Michael Graziadei). Once again, she was arrested, but despite her multiple brushes with the law, she kept up the persona for a while longer — ultimately costing her the relationship with Daniel and ruining her chances of being a spokesperson for a beauty campaign run by Victoria.
Everything Abby worked so hard to obtain was almost thrown away when a video surfaced of her confessing to mowing down her mother's man, Tucker McCall (then Stephen Nichols). Fortunately, Tucker forgave her for the accident, and she decided to finally abandon the "Naked Heiress." She then left town to attend college, and her alter-ego started to fade away, giving way to the more professional Abby that viewers are now accustomed to. The only habit from her past she doesn't seem able to shed is continuously cheating on her partners — but one can only change so much.