The Young And The Restless' Bryton James Ensures Kristoff St. John And Neil Are Remembered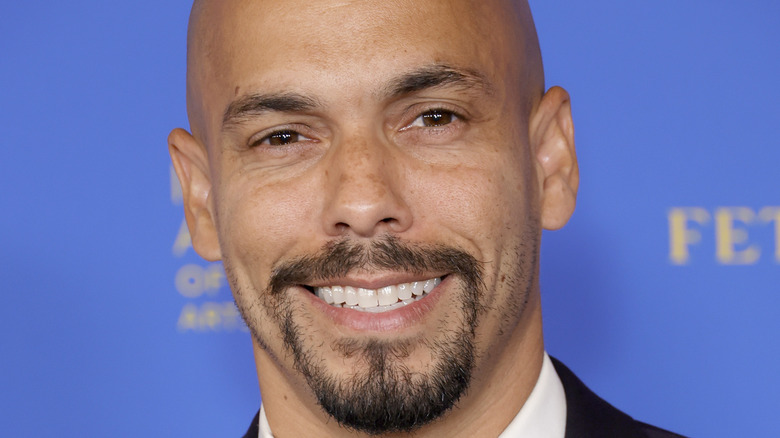 Frazer Harrison/Getty Images
The soap opera world stopped spinning on its axis in 2019 when legendary "Young and the Restless" star Kristoff St. John tragically passed away. St. John joined the daytime drama in 1991, introducing viewers to Neil Winters, a role he played for the duration of the character. Neil was paramount in ushering in a new wave of Black characters to Genoa City, something previously not focused on by the series. In addition to breaking that barrier for "Y&R," his character was involved in a significant amount of high-stakes drama over the years. 
One of the more memorable storylines Neil was involved in revolved around a paternity scandal between himself, his wife, Drucilla Winters (Victoria Rowell), and his brother, Malcolm Winters (Shemar Moore). The plot resulted in the revelation that his daughter, Lily Winters (Christel Khalil), was the biological child of his brother, causing strife within the family. In later years, Neil was involved in another triangle with his adoptive son, Devon Hamilton (Bryton James), and Hilary Curtis (Mishael Morgan). A supposed blind Neil discovered the affair and feigned his vision loss until the opportune time to out them. 
With all of these legendary moments behind him, four years after Kristoff St. John's death, Neil is still mentioned in the dialogue of the series, namely by Devon and Lily. However, it appears these mentions and the decision to keep Neil (and Kristoff) in the mind of viewers is by design. 
James and other costars try to channel Kristoff's joy and professionalism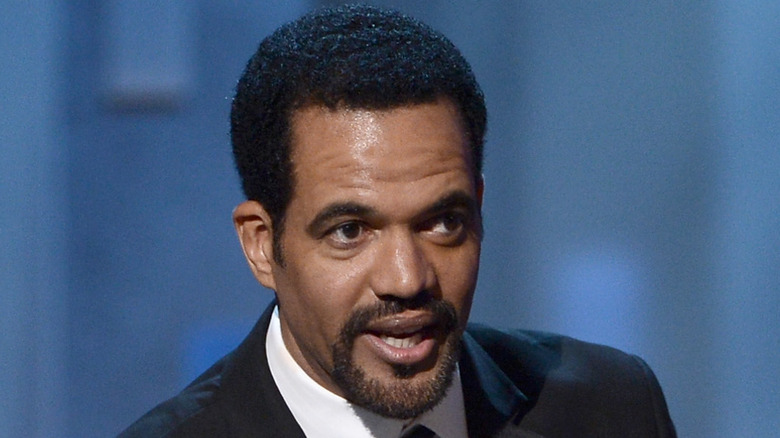 Kevin Winter/Getty Images
Despite passing away four years ago, Kristoff St. John is anything but forgotten on the set of "The Young and the Restless." In a recent interview with Soap Hub, Kristoff's on-screen son, Bryton James, discussed the importance of keeping the late actor and his character's memory and legacy intact. He said, "The thing that we try to keep alive with him, as Kristoff, is his levity, his levity here at work and the joy and the fun he used to bring to every day." 
In recent episodes of the series, existing Winters family member Devon and Lily have battled over their merged company, with both claiming they want to honor their father's legacy. However, Devon started Hamilton Winters with Neil, whereas Lily acquired it years down the road when their two businesses joined forces. In accordance with James' wish, Neil's memory is still flourishing on the show, as this latest storyline features several mentions of the deceased. 
Regarding Devon using Neil to get one over on Lily, James said, "He's just about protecting it, and he right now thinks that Lily is a little blinded by business and by succeeding and ... listening to Jill [Jess Walton], who she's working for, and she's just a little confused about ... what the priorities should be. I think that's really all it is."