King Charles Honors Queen Elizabeth On British Mother's Day With Poignant Post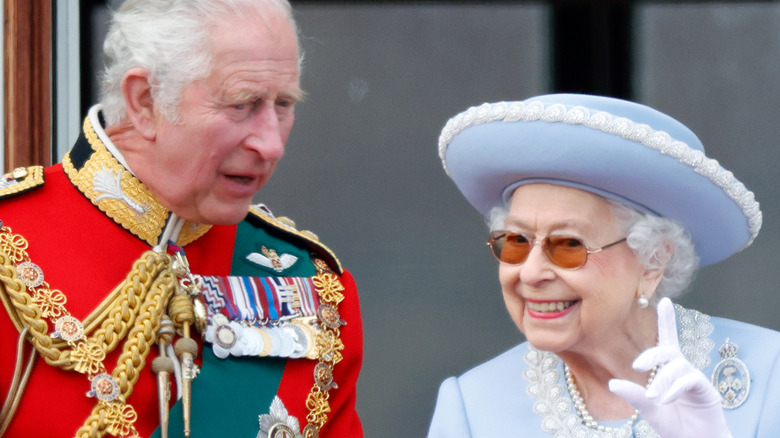 Max Mumby/indigo/Getty Images
While the United Kingdom lost a long-reigning monarch when Queen Elizabeth II died in September 2022, it was more than that for some. Four children lost their mother, eight children lost their grandmother, and 10 lost their great-grandmother. In what would turn out to be her last Christmas broadcast in 2021, Queen Elizabeth spoke about the joys of being with family at the holidays and seeing kids and grandkids take part in "the roles, traditions, and values that mean so much to us — as these are passed from one generation to the next, sometimes being updated for changing times. I see it in my own family and it is a source of great happiness." The queen's Christmas speech left some viewers misty-eyed.
Queen Elizabeth spoke about being a mother on a number of occasions, including in a conversation with Kate Winslet when she awarded Winslet with her CBE. The queen said motherhood was "the only job that matters," per the Daily Mail. If the crowds at the queen's funeral procession were any indication, Queen Elizabeth was definitely loved by the public. And a recent social media post from King Charles III shows she was also deeply loved by her family.
It's the first Mother's Day in the UK since the queen died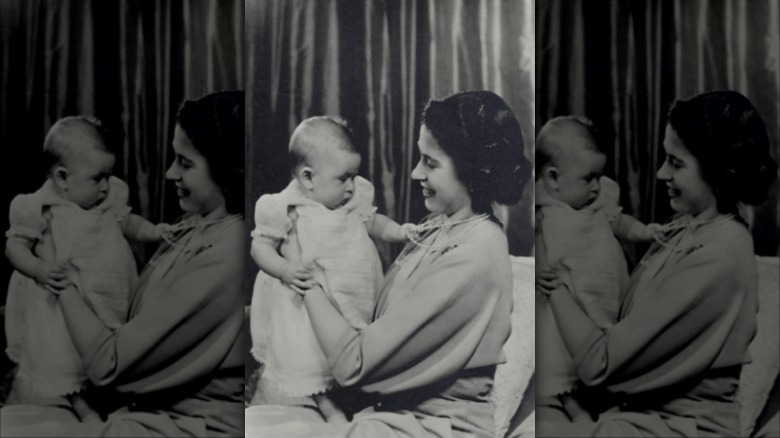 Print Collector/Getty Images
King Charles III paid tribute to his mother, as well as mothers everywhere, with a touching post on social media on British Mother's Day. The royal family's Twitter posted a picture of Queen Elizabeth holding Charles as a toddler alongside one with Camilla, queen consort with her mother. The post read: "To all mothers everywhere, and to those who may be missing their mums today, we are thinking of you and wishing you a special #MothersDay." This is the first Mother's Day since the queen's passing, and it's clear that she was missed by her family.
William, Prince of Wales, and Catherine, Princess of Wales also posted in honor of Mother's Day; their Instagram showed a picture of Kate and her three kids perched in a tree.
For anyone in the U.S. looking at the royal's posts and wondering if they somehow missed Mother's Day this year, not to worry. Mother's Day is celebrated around the world, and while some countries, including the U.S., celebrate it in May, in the U.K., mothers are honored on the fourth Sunday of Lent.