What We Know About Brendan Fraser's 3 Sons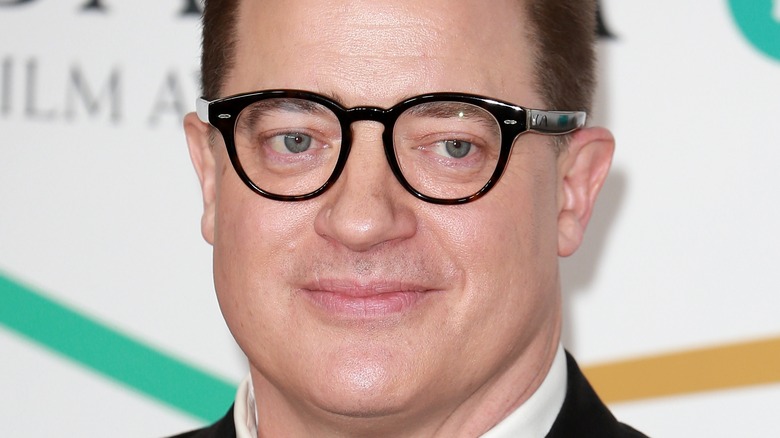 Fred Duval/Shutterstock
Brendan Fraser is back in a monumental way. His lead role as Charlie in "The Whale" earned him trophies at the Critics' Choice Awards, the Screen Actors Guild Awards, and finally the Academy Awards. Fans referred to Fraser's long-awaited return as the "Brenaissance" as a result. The beloved actor's absence from Hollywood was partly due to a sexual assault incident wherein Fraser accused former Hollywood Foreign Press Association President Philip Berk of groping him. 
Despite finding fame in box office hits like "Journey to the Center of the Earth" and "George of the Jungle," Fraser received little support from Hollywood and was blacklisted for several years after speaking out, per GQ. These previous struggles and his emotional return to the spotlight led to people adding Fraser to lists of fan-favorite, wholesome actors that often include the likes of Keanu Reeves and Paul Rudd. 
Fraser even went viral on TikTok following a heartfelt interview in 2022. The fact that the nineties star brought two of his sons to the 2023 Oscars further added to the public's rejuvenated adoration for Fraser, while also shining a spotlight on the young men who live mostly under the radar. Here is what we know about Fraser's three sons.
If you or anyone you know has been a victim of sexual assault, help is available. Visit the Rape, Abuse & Incest National Network website or contact RAINN's National Helpline at 1-800-656-HOPE (4673).
Brendan Fraser's eldest son is on the autism spectrum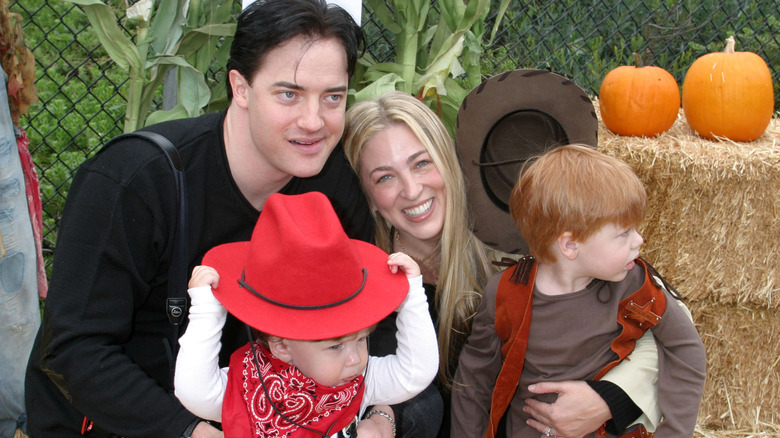 carrie-nelson/Shutterstock
Brendan Fraser's three sons Griffin, Holden, and Leland were a result of his nine-year marriage to fellow actor Afton Smith. Following Fraser and Smith's divorce in 2007, a shaky settlement ensued. Fraser originally had to pay $900,000 in child support under it, though he later argued his lack of work didn't justify the high amount. Thankfully, the actor has always remained close with his sons regardless, confirming with GQ that they hang out at his home "all the time." 
Griffin was born in 2002 and is on the autism spectrum. Fraser bought his horse, Pecas, for Griffin, gushing that, "There's something good that happens between the two of them." Fraser shed light on Griffin's positivity during a chat with Interview magazine, sharing that Griffin is "the happiest person" and "the manifestation of love."
Holden, meanwhile, is two years younger than Griffin. While appearing on the "Sunday Sitdown with Willie Geist" podcast, Fraser noted that he was thrilled to visit Holden's college film studies class after he and his classmates watched "The Whale," and to do a Q&A with them too. Holden has also attended a screening of the movie alongside his father and Leland. 
Brendan Fraser's younger sons accompanied him to the Oscars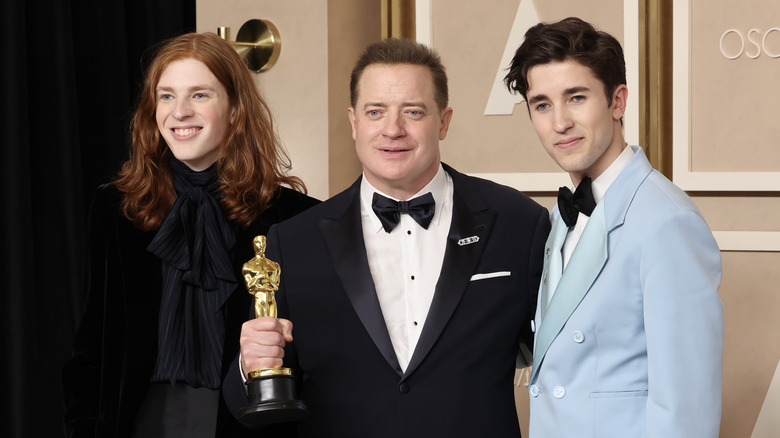 Rodin Eckenroth/Getty Images
Leland, the youngest son of Brendan Fraser and his former wife Afton Smith, was born in 2006. When Fraser appeared on "The Rachael Ray Show" in 2018, he revealed that his youngest is an avid cook and often watches cooking tutorials for inspiration. Leland especially loves ramen, along with his brothers. Fraser even joked that they ask to make it twice a week. 
Fraser also acknowledged that his children were too young to take much interest in his earlier films like "The Mummy." But they now understand how cool their father's job is, and the boys even got Fraser a cake to celebrate his best actor Oscar nomination, as he explained on the "Sunday Sitdown with Willie Geist."  However, Fraser is still not immune to some teasing from his sons. 
In fact, when Holden and Leland attended the 2023 Academy Awards alongside him, they exposed their father for dishing out plenty of "Dad jokes" on the regular. "He's always been cool but we're always going to rag on him at least a little," Leland quipped during an interview with Entertainment Tonight. Even so, they were beaming with pride on the night alongside everybody else.