Fans Disclose Opinions On Prince William And Kate After Harry's Book And Documentary - Exclusive Survey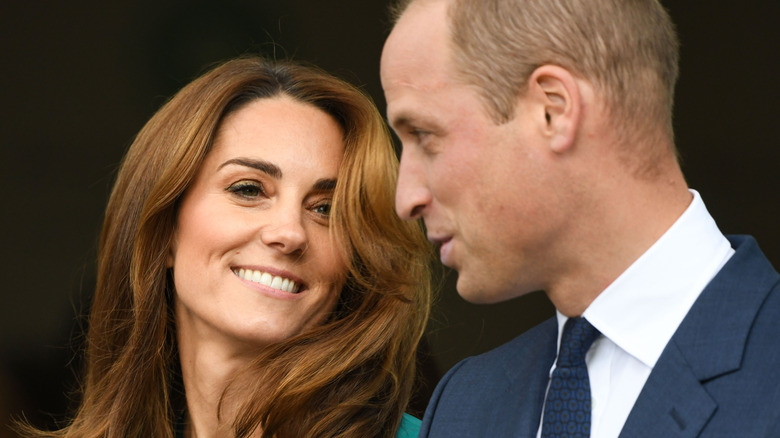 LINGTREN.COM/Shutterstock
Ever since Prince Harry and Meghan Markle split from the rest of Britain's Royal Family by choosing to step down from their positions as working royals and move across the pond, the couple has been hot news. The Duke and Duchess of Sussex made this fairly unprecedented decision in order to protect themselves and their children from the unforgiving press and constant public scrutiny that previously hounded Harry's mother, the late Princess Diana. 
Since setting up their home and life California, the couple has chosen to tell their story in their own words, beginning with a groundbreaking interview with Oprah Winfrey in March of 2021, and culminating with the recent release of their Netflix docuseries "Harry and Meghan" and Harry's controversial autobiography, "Spare." The book, which contained several shocking revelations, sold more than 1.43 million copies on just its first day of release across the United States, Britain, and Canada, according to The New York Times. This was a record-breaker for the book's publisher, Penguin Random House.
And the couple's Netflix series was similarly successful, having been watched by over 28 million households thus far, according to CBS, making it the most-watched Netflix documentary of all time. In short, a lot of people have now been made aware of the major revelations Harry and Meghan decided to share about their relationship with the rest of the royal family, including the Prince and Princess of Wales, William and Catherine. 
Major revelations about William and Kate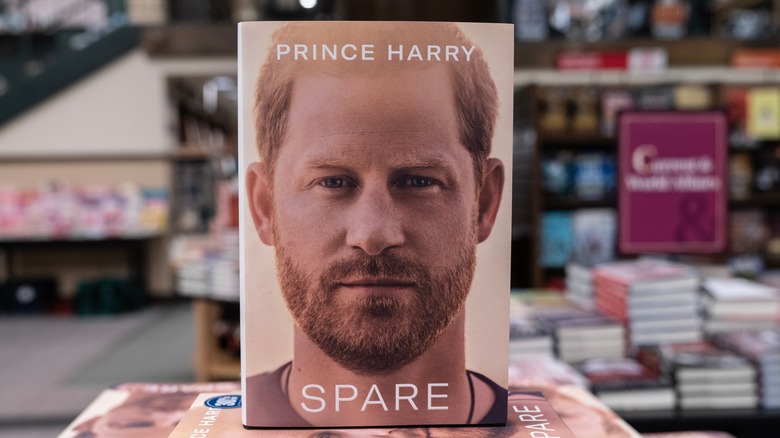 lev radin/Shutterstock
Harry talked a great deal about his only brother, Prince William, in his book, "Spare." In it, he calls William both his "beloved brother" and also his "archnemesis," highlighting the complexity of the relationship between the two (via Town and Country). Perhaps the most shocking story that Harry tells about William in his book is one in which William allegedly called Meghan "rude," "abrasive," and "difficult," and then physically attacked Harry. 
"He set down the water, called me another name, then came at me. It all happened so fast," Harry writes in "Spare." "So very fast. He grabbed me by the collar, ripping my necklace, and he knocked me to the floor. I landed on the dog's bowl, which cracked under my back, the pieces cutting into me. I lay there for a moment, dazed, then got to my feet and told him to get out."
Harry also claims that Kate and Meghan never had an easy relationship, saying that Kate felt "on edge" with regard to Meghan joining the royal family, as she feared she would now constantly be compared to Meghan by the media and the people. Harry also says Kate felt Meghan was too personal with her, acting as though they were close friends when Kate did not consider that to be the case. For instance, Harry says Meghan once made a well-intentioned comment about Kate having "baby brain" due to postpartum hormones, which greatly offended Kate.
How our readers feel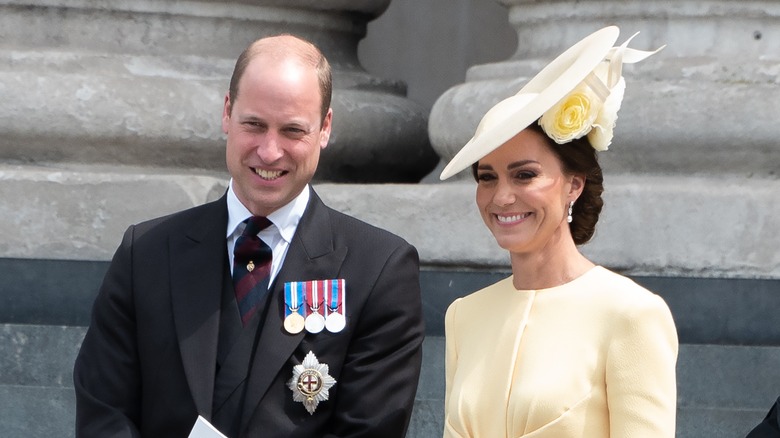 Featureflash Photo Agency/Shutterstock
With all of these stories out in the open, we here at The List wondered how our readers might feel about The Prince and Princess of Wales, William and Catherine, in light of what Harry and Meghan have discussed in their show and in Harry's book. Has their opinion of the future King and Queen changed? 
Twenty-two thousand people responded to our exclusive survey, which asked, "Has your opinion of Prince William and Kate Middleton changed since Prince Harry's book and documentary were released?" Here's what they said: A whopping 52 percent replied "I liked them before, my opinion didn't change." That is more than half of the survey respondents who, in spite of the stories Harry and Meghan have shared, maintained their previously-positive opinion of William and Kate. 
Meanwhile, a considerable 19 percent of people said "I think of them more positively now," meaning their opinion of William and Kate has actually improved since the release of Harry and Meghan's tell-all series and book. On the other hand, 8 percent of respondents said "I think of them more negatively now." Interestingly, an equal number of people, 8 percent, said "I didn't like them before, my opinion didn't change." And a healthy 13 percent of our readers consider themselves "neutral," neither liking nor disliking the Prince and Princess of Wales.