Audrey Hepburn's Granddaughter Has Grown Up To Be Gorgeous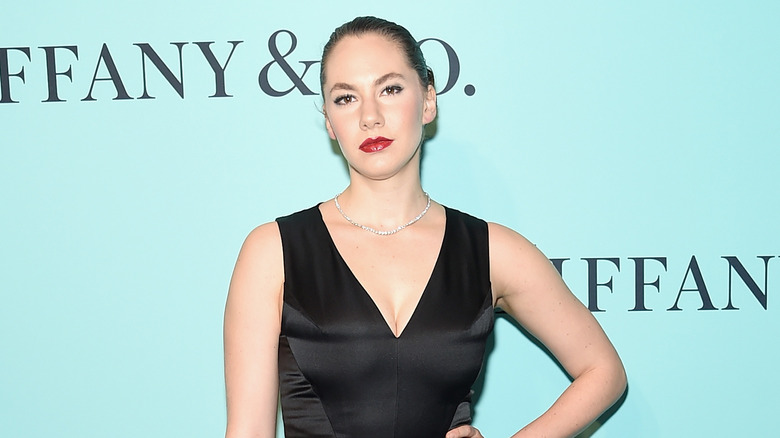 Getty Images
Audrey Hepburn is an international icon. One of the most celebrated actresses of all time, Hepburn was also a humanitarian who was known for her generous spirit. Sadly, she passed away in 1993, but her legacy lives on today — especially through her granddaughter, Emma Kathleen Hepburn Ferrer.
Ferrer skyrocketed to fame in 2014, becoming an overnight sensation and launching a modeling career after being contacted by the editor-in-chief of Harper's Bazaar, Glenda Bailey. Ferrer took part in a photo shoot patterned after some of her grandmother's most memorable images, and the rest is history. Ferrer signed a modeling contract shortly after, but continues to pursue other artistic and philanthropic pursuits. 
She is shaping up to be just as formidable as her famous grandmother, and has grown into a gorgeous, kind young woman. Let's get to know more about Hepburn's granddaughter, and how she is carrying on the Hollywood legend's incredible legacy.
Her cosmopolitan childhood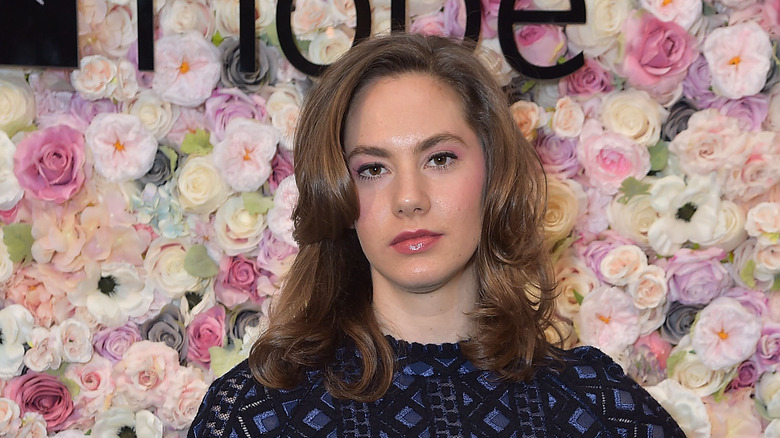 Getty Images
Ferrer's parents kept her out of the spotlight when she was young. According to her father, Sean Ferrer, his mother gave up her film career to be with her family and believed in the sanctity of childhood. "She wanted a private life," he told Telegraph. Perhaps it was his mother's influence that inspired him to raise his own children out of the limelight.  
Ferrer was born in Switzerland in 1994, and moved to Los Angeles at the age of four. When she was 14, she moved to Italy, where she attended the International School of Florence, graduating as valedictorian in 2012. Almost completely secluded from the glare of the cameras, Ferrer didn't come to international attention until 2014, when she was featured on the cover of the September issue of Harper's Bazaar. Since then, Ferrer — like her grandmother — has captured the world with her beauty and grace.
Audrey Hepburn died before she could meet her granddaughter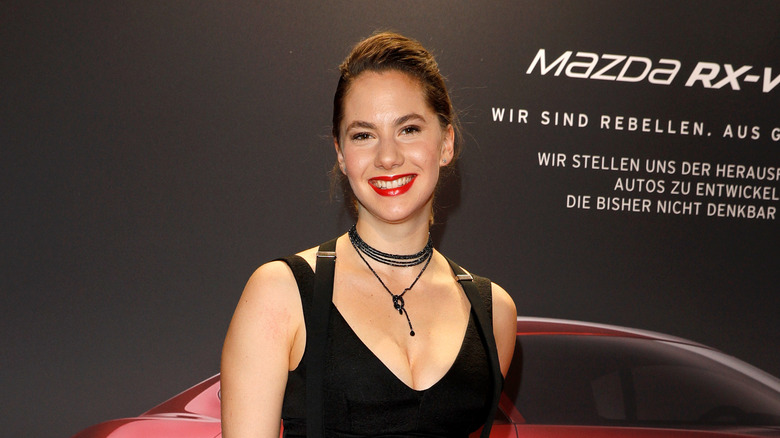 Getty Images
Ferrer might have a prestigious pedigree, but when it comes to knowing her grandmother Audrey Hepburn she only has a slight advantage over the rest of us. Hepburn died the year before her granddaughter was born so, like most people, Ferrer has had to get to know the legendary star through the legacy she left behind. Of course, it's a lot easier to get to know a distinguished figure when you have family stories and photographs to draw from, as Ferrer does. 
Ferrer didn't always know she was the granddaughter of an icon. "The first images I have of her are, interestingly enough, when she was quite young," she told Harper's Bazaar. "I remember seeing a photo of her jumping on a trampoline — I believe this was before I understood that she was famous. But I remember thinking that she looked like a friend I wish I could have had."
I really wanted to be my own person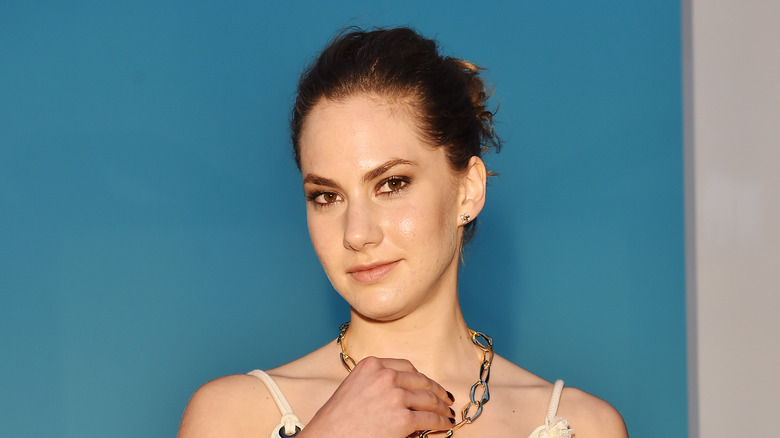 Getty Images
Ferrer has lived most of her life out of the spotlight. Even after she first started modeling in 2014, she was reluctant to take on the mantle of being a celebrity. People were clamoring for more of Ferrer, but the new model took a few years to find herself and establish an identity of her own — outside of her famous grandmother.
"I really wanted to be my own person," she told Who What Wear in 2018. "I didn't want to be associated with her, and I really wanted to prove myself for who I was and have my own identity."
Ferrer explained that she wanted to "come to terms" with being Audrey Hepburn's granddaughter. "It was really quite scary for me because I really had this fear that everything was happening because of who my grandmother was," she said. You've got to admire her down-to-earth attitude. Perhaps that, more than anything else, proves she is truly Hepburn's descendant.
Unlike other young millennials, she avoided social media for years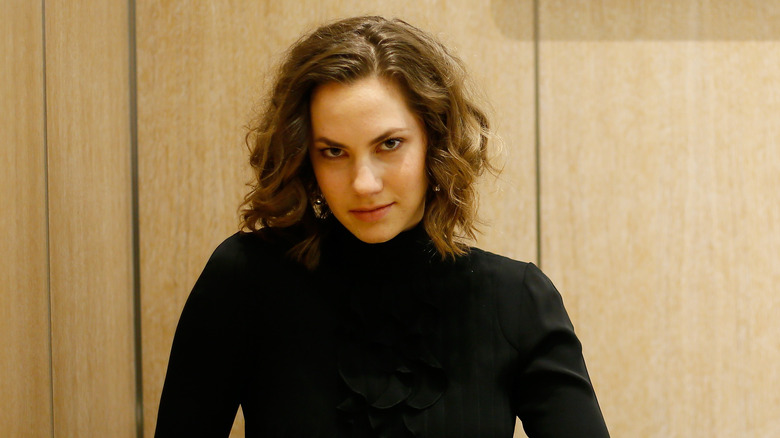 Getty Images
Most twenty-somethings are all over social media, but Ferrer avoided it for years. While many people her age have been on Facebook and Instagram since high school, Ferrer didn't delve into the world of social media until 2017, when she first launched her Instagram account (which existed at the time of publishing, but she has since deleted). Before deleting her account, she spoke about her approach on the platform: "It felt totally inauthentic to post shots of me in a bikini or selfies, just because I'm really not overly concerned with letting my appearance define me in general," she told New York Post.
She may have finally created an Instagram page before abruptly removing it in 2018, but she didn't fill it with selfies or the glitz and glamour you would expect from someone from such a famed background. Ferrer didn't post on social media too often, and many of her posts were of her humanitarian work and her original artwork. "Actually, embracing social media had a lot to do with figuring out my identity," she said. It seems that she realized Instagram was not such an integral part of that sort of self-discovery, after all.
An acting career could be in the cards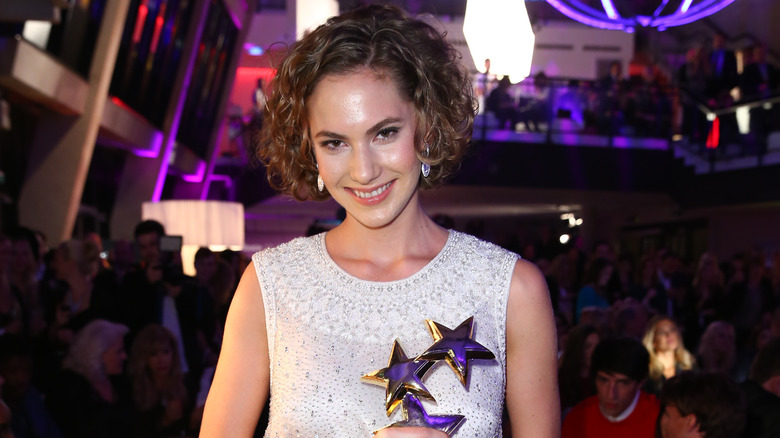 Getty Images
While Ferrer's career focus has been on modeling and art, she may follow in her grandmother's acting footsteps in the near future. She's got one film under her belt so far, appearing in a supporting role in the indie psychological thriller The Man in the Attic. At the time of publishing, Ferrer hasn't announced any upcoming film projects, but has said she is open to the possibility of doing more acting in the future.
Ferrer has always been artistic, but spent years avoiding the stage and screen. She explained that her reluctance was because of being Hepburn's granddaughter. "I've always been interested in acting, but I kind of had written it off, funnily enough, because of who my grandmother was," she told Who What Wear. It's understandable that Ferrer might be nervous about acting, especially because it will inevitably lead to comparisons between her and Hepburn, but she seems like she's more than up to the challenge.
This is how she's paying homage to her famous grandmother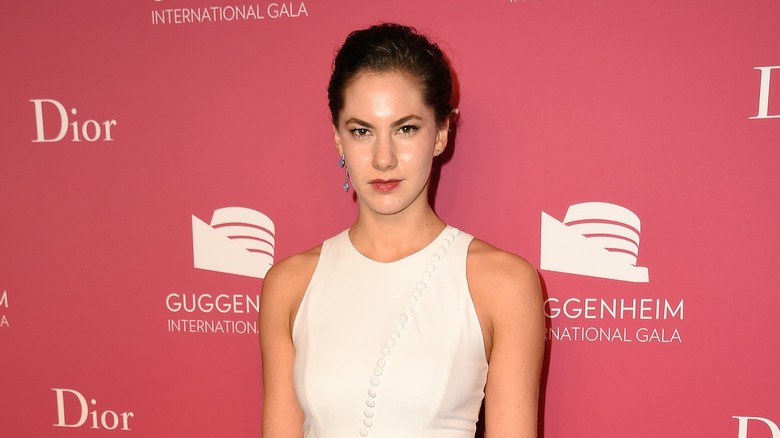 Getty Images
Ferrer may have tried to distance herself from Hepburn for much of her life, but it wasn't for a lack of love. She simply wanted to create a name for herself without relying on her grandmother's legacy. She is, however, paying homage to Hepburn in a unique way. Ferrer told Who What Wear that she and her father, Hepburn's son Sean Ferrer, are working on a book about their legendary relative. Her dad is focusing on writing about his esteemed mother's life and career, while Ferrer is talking about the long-lasting impact her grandmother has had on the world.
"The most surprising and inspiring thing to learn was that she totally defied the paradigms of beauty for her time," she said. "I think that's a powerful message of individualism and self-emancipation for all young women and men around the world." 
Like her grandmother, she is paying it forward with philanthropic pursuits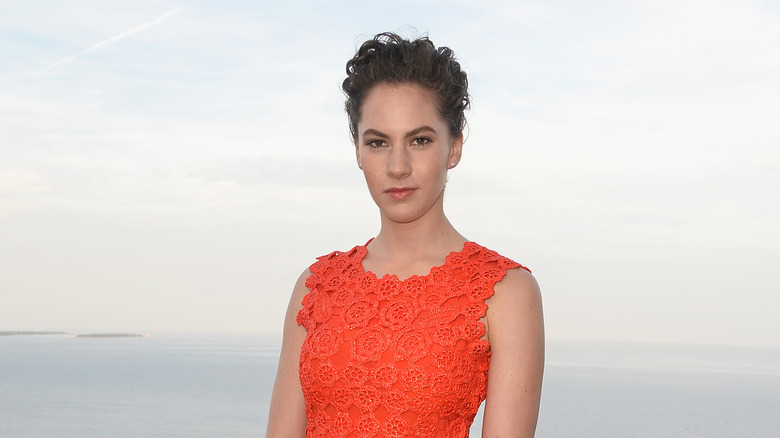 Getty Images
Hepburn might be remembered as a beloved film star, but her greatest contributions to the world stemmed far beyond the screen. She was also an influential philanthropist — especially later in her life — and was devoted to charitable causes. Hepburn worked with UNICEF and was appointed a Goodwill Ambassador in 1989. In 1992, she received the prestigious Presidential Medal of Freedom for her work.
Like Hepburn, Ferrer is committed to making a difference in the world. She is an ambassador for USA for UNHCR, an organization which works with refugees. She also works with UNICEF as Hepburn did. "I was never taught to do charity work," she told My Central Jersey. "It was ingrained in me, always a part of my life." When she entered the fashion world as a curator, part of the proceeds from her first exhibition went to UNHCR.
Dance was one of her first passions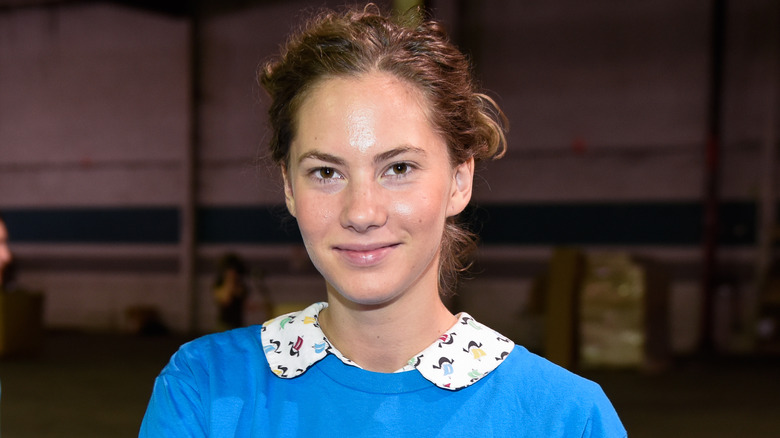 Getty Images
Ferrer has followed her grandmother's example in many areas: She's a devoted humanitarian, a model, and a budding actress. And, like Hepburn, Ferrer also pursued a career in dance, training until she was around 12. Ferrer told Jolie Gazette that she danced with several professional dance companies before pursuing other career avenues.
"Ballet is a beautiful art form, but it demands a lot of sacrifice from the individual," she said. "I guess I realized at a certain point that I had to choose a life dedicated to becoming a dancer, or a life dedicated to exploration and experimentation."
Ferrer said that dance doesn't allow "much room for mistakes," which is why she wanted to branch out. "Today, I'm all about making mistakes," she said. "About falling down. You can't fall down as a dancer." Ferrer would no doubt have been an incredible professional dancer, but we can't complain about where she ended up.
Academics have always come first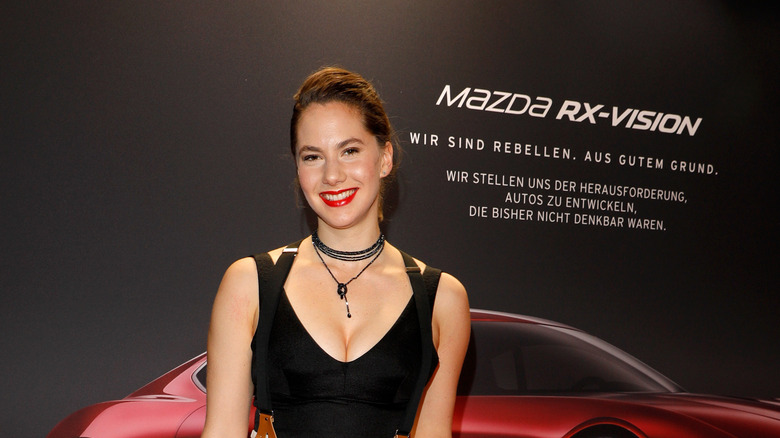 Getty Images
In spite of the promise of a lucrative modeling career, Ferrer insisted on finishing school before doing anything else. Her education has always been very important to her. She studied classical painting at the Florence Academy of Art in Italy. She is also multilingual, speaking Italian, Spanish, and French in addition to English. Ferrer told New York Post that she believes her grandmother would have been proud of her, but not for her modeling work. "I'd like to think my grandmother would be proud of me for other things I've accomplished," she said. "I was a hard worker at school. I graduated at the top of my class."
Ferrer added that it is not her grandmother's career she would like to emulate, but her spirit. "I would like to become a woman I feel like she was in her strength and compassion, elegance and kindness," she said. "Everyone always talks about how kind and down-to-earth she was, you know."
A necklace passed down from her grandmother is her most treasured possession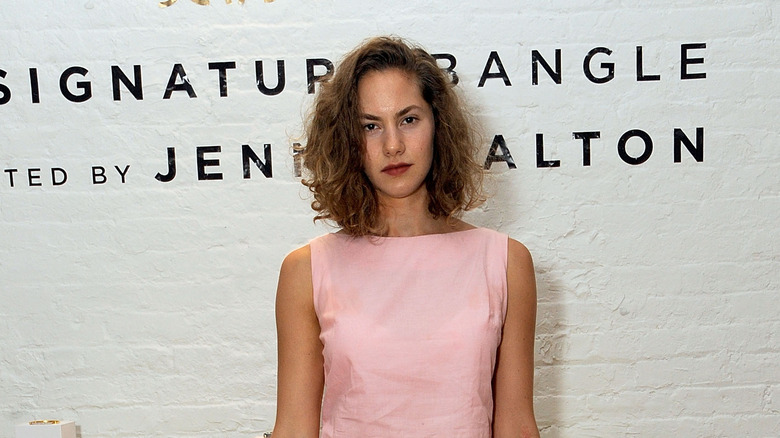 Getty Images
She may have never met her influential grandmother, but Ferrer has several mementos to remember her by. Among her most cherished possessions are several cashmere Ralph Lauren turtlenecks and a gold heart necklace that were once her grandmother's. 
"It's a funny relationship I have to these objects," she told New York Post. "Honestly I forget that the sweaters were hers and I wear them all the time. Then I remember, wow, this was Audrey Hepburn's, maybe I should try and not get paint on it. But the gold chain I've never even worn, because I'm terrified of losing it. It's probably the most precious thing I own."
The fact that her grandmother's clothes are a staple in Ferrer's wardrobe is just one more way that a little bit of Hepburn's legacy is kept alive through her granddaughter. 
It's all about finding yourself, not following trends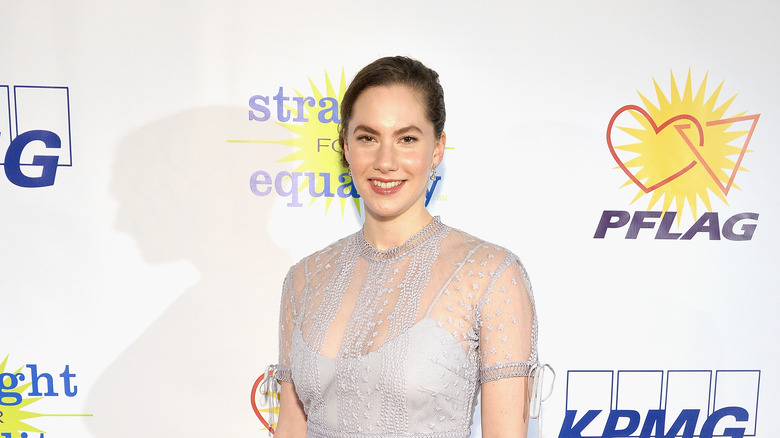 Getty Images
Generations of people who have grown up trying to imitate Audrey Hepburn's timeless style may look to Ferrer for fashion guidance, but the young artist isn't here to tell us how to dress. Instead, like her grandmother, she is all about individuality. "When people ask 'What do I wear?' I think the whole point, is 'What do I like?'" she told People. "You've got to figure it out for yourself if you want to be happy."
This is a philosophy Ferrer shares with her grandmother. Hepburn refused to ever have plastic surgery, or to even have her wrinkles edited out of photos. "For her, wrinkles were symbols of age, experience and wisdom," said Ferrer.
The world still admires Hepburn's beauty, but Ferrer said that it's her grandmother's inner beauty that truly inspires her. "I wish I had met her because every person that met her says she was even lovelier and more radiant than she was in the movies," she said.