Hallmark's Lacey Chabert Knows What Makes Her Wedding Veil Movies Resonate With Women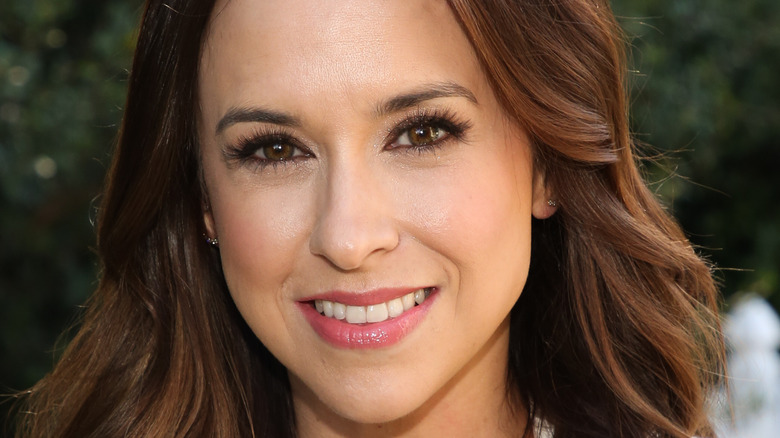 Paul Archuleta/Getty Images
Hallmark's "The Wedding Veil" chronicles the adventures of three college friends who discover a magical wedding veil said to bring whoever possesses it their soul mate. The movie debuted in 2022. After a successful premiere, "The Wedding Veil" was followed by sequels "The Wedding Veil Unveiled" and trilogy-closer "The Wedding Veil Legacy." The three besties are played by Alison Sweeney, Autumn Reeser, and Lacey Chabert. 
In each movie, a different character is at the center of a romance. You might initially recognize Chabert from her iconic role as Gretchen Wieners in "Mean Girls." While this movie highlighted and ridiculed all of the petty horrors that can go down among high school girls, "The Wedding Veil" focuses on the exact opposite. In a live Q+A with Hallmark, Chabert revealed that it's about "sisterhood" and the incredible female friendships we rely on throughout adulthood. 
The actor also shared why she thinks this is such an important narrative that women can relate to, in particular. 
Fans shared with Lacey Chabert what they loved about the movies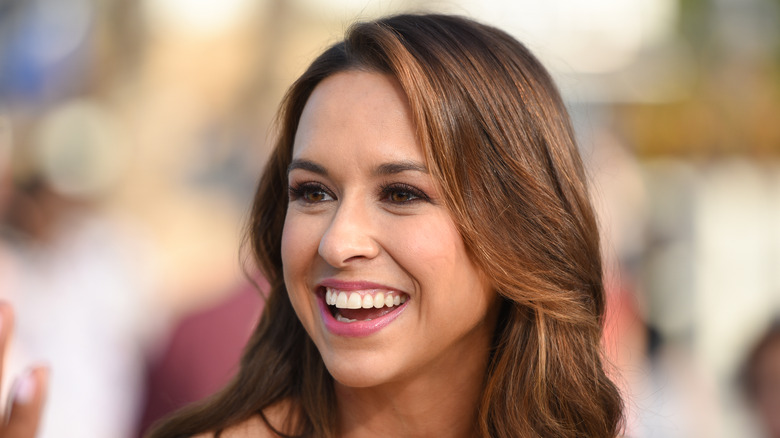 Noel Vasquez/Getty Images
In an interview with ET, Lacey Chabert went in depth about her experience with "The Wedding Veil" trilogy. According to the actor, many women expressed to her how deeply they felt connected to the characters in this movie. Chabert relayed their comments, noting that the strong bonds between the three main characters in "The Wedding Veil" reflected the strong, unique bonds that these women have shared with their mothers, daughters, sisters, and girlfriends.
Chabert elaborated, "We had the beautiful romantic storyline, but we also have this relationship and love story in and of itself between these three women and how they've always been there for each other and they continue to be as they navigate life." Although the mainstream media prefers to focus on romantic relationships, as Chabert argued, it's apparent that friendships — particularly between women — are just as essential. 
Many would even suggest you should vet your friends the same way you vet your romantic partner. During the live-stream Q&A with her co-stars for Hallmark, it was evident that Chabert's offscreen friendship with them was just as strong as it is in the movie.
How the Wedding Veil trilogy did such a good job putting women front and center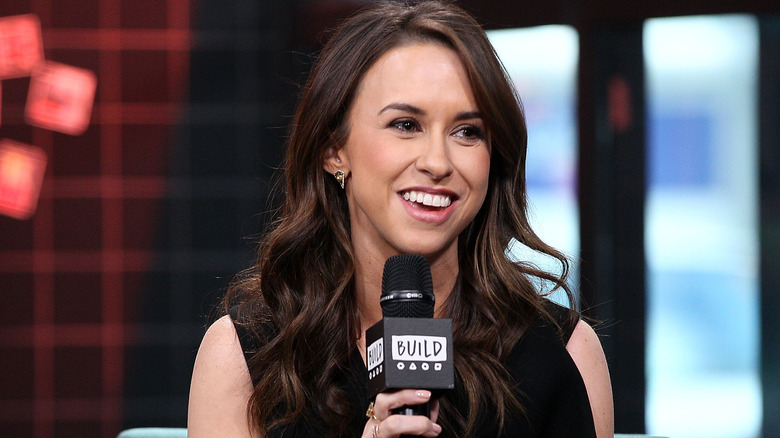 SD Mack/ Shutterstock
"The Wedding Veil" covered the story of three best friends, but it was all of the behind-the-scenes efforts that brought this experience to life. In the live stream with Hallmark, Chabert was asked what her favorite part of the project was. She responded: "The off-camera memories that we created of getting to know each other better and exploring a place we've never been before."
Co-star Autumn Reeser added onto this, giving some insight into what their friendship looked like off-set. She mentioned the trio spent time "Having dinner, having a glass of wine, and getting to connect deeply." This chemistry and background bled through the characters they played, building into the friendships that so many fans appreciated. 
In fact, Alison Sweeney also remarked that Chabert was responsible for putting together an entire film crew that was brimming with talented, admirable women. With all of these elements at play, it's no wonder that this team created a film that hit a special chord with women and the friendships they cherish. All of the "Wedding Veil" films sound like heartwarming movies you'll want to watch with your friends.