Whatever Happened To Days Of Our Lives' Chelsea Brady?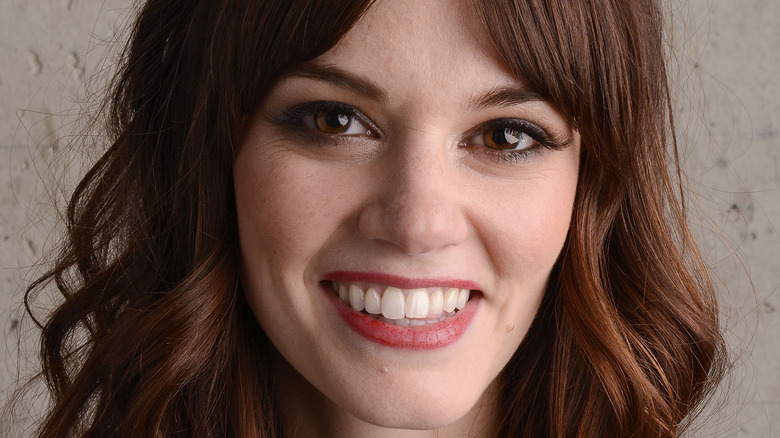 Larry Busacca/Getty Images
Trigger warning: This article contains mentions of child loss.
When it comes to legacy characters, "Days of Our Lives" has plenty. The soap opera has been running for nearly six decades, and over time many of the most important characters have started their own families and carried on the traditions of years past. As many viewers already know, the super couple of Bo Brady (Peter Reckell) and Hope Williams Brady (Kristian Alfonso) are two of the most popular characters to ever appear on the sudser. They are both legacy characters in their own right as members of Salem's two most prominent and well-respected families, the Bradys and the Hortons. Bo and Hope went on to have their own family, raising three children together. However, Bo also had another child, daughter Chelsea Brady (Rachel Melvin), with his former wife Billie Reed (Lisa Rinna).
Chelsea's story is full of twists and turns and has been the center of much drama over the years. Chelsea's relationships with her romantic partners, as well as both of her parents, have been complicated, to say the least. She's also responsible for one of the most tragic storylines to ever air on "Days."
Sadly, Chelsea hasn't been seen in Salem for over a decade, and fans may need a bit of a refresher about her backstory.
Billie and Bo discovered Chelsea was their daughter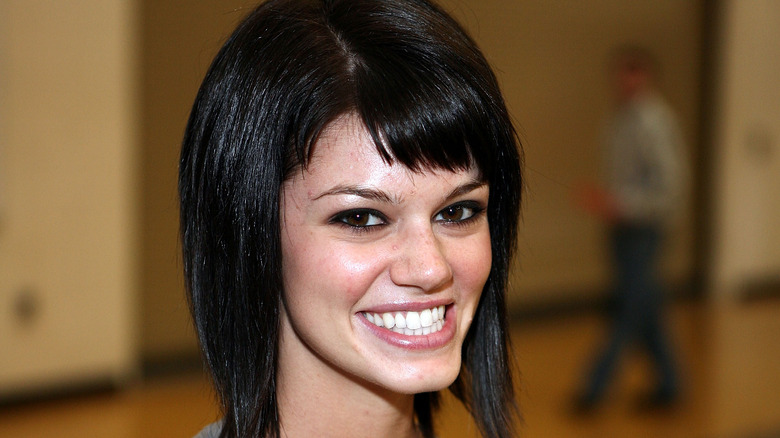 Chad Buchanan/Getty Images
"Days of Our Lives" viewers watched Chelsea's life begin when she was born to Bo Brady and Billie Reed, who conceived her during a time when Bo was estranged from the love of his life, Hope Brady. Of course, Bo ultimately found his way back to Hope, leaving Billie out in the cold. During a trip Bo and Hope took to New Orleans, Billie followed the couple and was attacked, sending her into early labor. Bo and Billie were told that their daughter was stillborn and named the little girl Georgia Brady. Years later, Billie was stunned when she found out that baby Georgia hadn't really died but that she was taken by the devious DiMera family. Billie vowed to find her daughter, and eventually, she met Abigail Deveraux's friend, Chelsea Benson.
Chelsea had lost both of her parents in a car accident, and Billie stepped in to take care of the teenager in their absence. Chelsea soon learned that the Bensons weren't her parents and that she was adopted. Soon enough, Billie put the pieces together, and it was revealed that Chelsea was actually her long-lost daughter, Georgia.
Chelsea began to bond with Billie, Bo, and Bo's sons Shawn and Zack. However, the family dynamic changed drastically when the teenager made a fatal mistake that changed Bo and Hope's life forever.
Chelsea is responsible for Zack Brady's death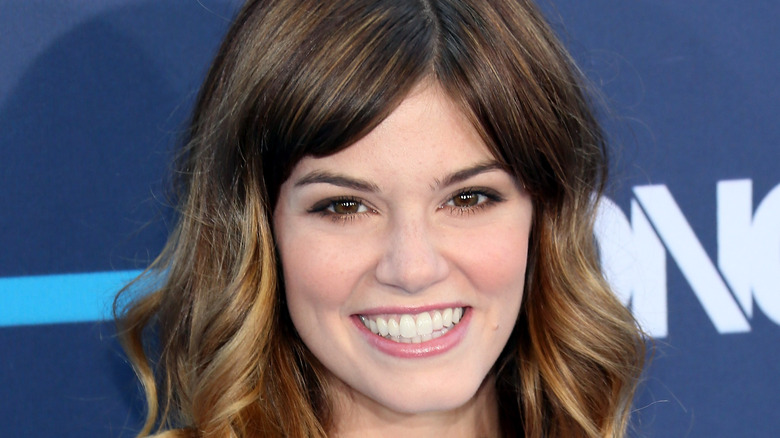 David Livingston/Getty Images
Upon getting to know her biological father, Chelsea Brady convinced Bo Brady to allow her to borrow his car on New Year's Eve, even though she had multiple driving citations. While driving around that night, Chelsea was distracted and took her eyes off the road. She hit a bump, not knowing that it was actually her young brother, Zack Brady, who had wandered out into the street during a sleepover with a friend. Zack was rushed to the hospital and later died due to his injuries. When Bo and Billie found out that Chelsea was responsible for Zack's tragic death, they tried to cover up the crime to keep their daughter out of jail. She eventually confessed and was given community service as a punishment.
Chelsea tried hard to clean up her act and went on to make amends with Bo and Hope over Zack's death. She even went on to date some of Salem's eligible bachelors, like Daniel Jonas, Nick Fallon, Jett Carver, and Max Brady. However, trouble found her again during her college years when she exacted revenge against a rapist named Ford Decker (Matthew Florida) by drugging his drink and inadvertently causing his death. Chelsea and her sorority sisters hid Ford's body, but eventually, her conscious got the best of her and she confessed. Luckily, her powerful grandfather, Victor Kiriakis (John Aniston), was able to get her out of legal trouble.
Chelsea opted to leave Salem in 2009 to move to London with Billie and Max. She hasn't been seen in Salem since.