Sarah Ferguson Admits Being Compared To Princess Diana Was Harder Than She Let On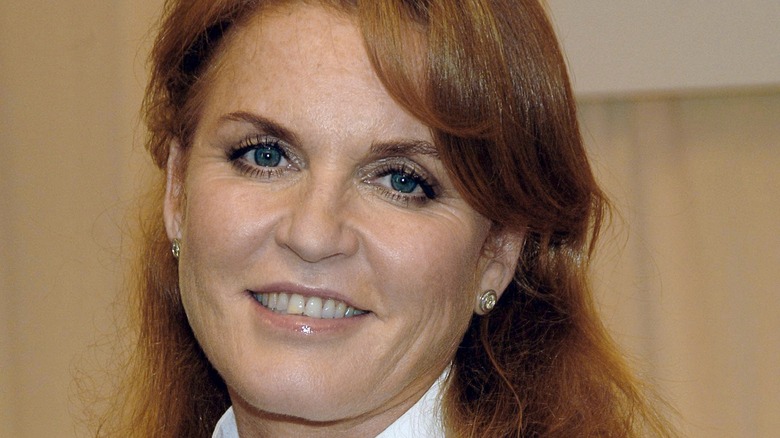 Everett Collection/Shutterstock
There is no denying the love the world had for Princess Diana. She wasn't nicknamed 'The People's Princess' for nothing. The attention that Diana captured was like nothing the royal family had ever experienced. She was beautiful, easy to connect to, and took time to socialize with the public. She was able to find fame across the globe with her personality, and decades after she tragically passed away, she still has a loyal fan base that helps keep her legacy alive.
Close to Diana was Sarah Ferguson, the former wife of the now disgraced Prince Andrew. Their weddings were close in time, and their divorce came the year before Diana passed away. They were often in the spotlight together, with Sarah facing many comparisons to the beloved princess.
"In my blood, there's resilience," she shared with the French magazine Madame Figaro. "I may have been the most persecuted woman in the history of the royal family, but I'm still here," (via Insider). There is no denying that Diana was often persecuted by the royal family as well, but Sarah's feelings may have to do with the comparisons between herself and Diana, which she recently opened up about.
Sarah loved Diana, but struggled with the public's comparisons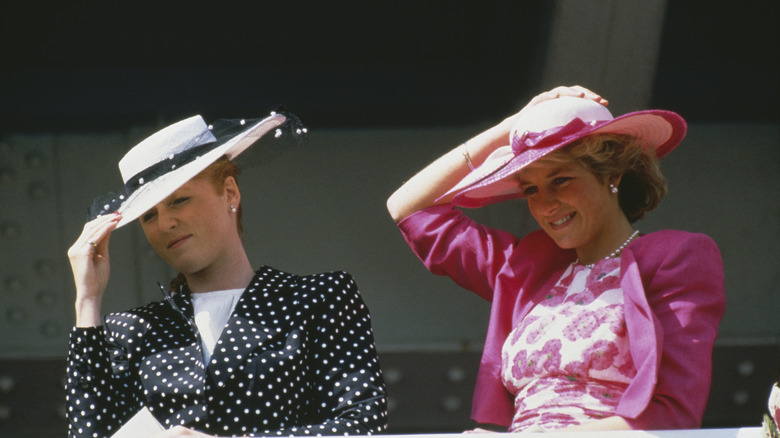 Georges De Keerle/Getty Images
Sarah Ferguson, the former wife of Prince Andrew, has recently opened up about her experience sharing the spotlight with Princess Diana. Sarah never experienced the same affection from the public that Diana did, and she shared in an interview that it was harder to cope with than she had originally let on.
"It's quite interesting because when they put on the front page 'Fat Frumpy Fergie' I believed it... 'The Duchess of Pork," Sarah shared in an interview with Times Radio. "It caused me to eat more actually. It caused me to have body dysmorphic disorder. Diana was looking tall, beautiful, and thin, but I didn't. You know she had been going through her own issues with bulimia ... I never could do that ... I just put on the pants because food was my comfort." She added, "I genuinely believed everyone judged me for having looked larger or being the wrong weight."
The interview included more positive aspects of the pair's relationship as well. She gushed about how much she adored Diana, she just found it difficult to share the spotlight with a sister-in-law that captured audiences the way she did.