Relive Bo And Hope's 1980s Ice Skating Caper On Days Of Our Lives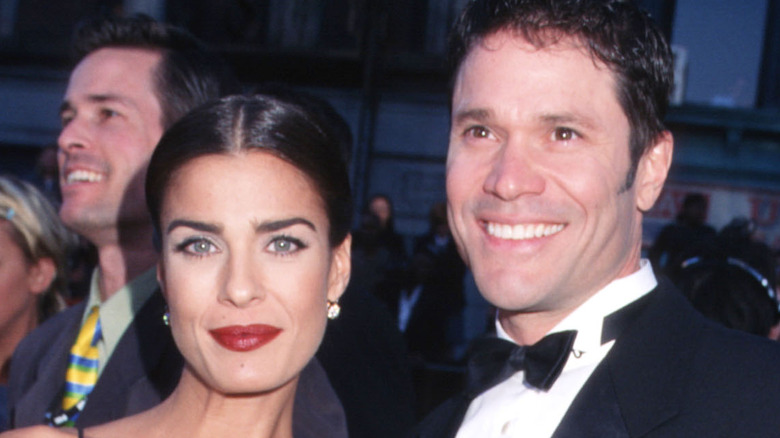 Barry King/Getty Images
Kristian Alfonso has become one of the biggest soap opera stars of all time thanks to her role as Hope Williams Brady on "Days of Our Lives." Hope is an iconic legacy character who was born on-screen to her parents Addie Horton (Patricia Barry) and Doug Williams (Bill Hayes). In 1983, Hope was aged into a young adult when Alfonso took over the role. She became a quick favorite among fans, and when she was paired with the rebellious character of Bo Brady (Peter Reckell), viewers took notice. Bo and Hope's relationship became a central storyline on the show, and the duo eventually skyrocketed to super couple status.
As Hope grew into a more mature young woman, she decided that she wanted to join the Salem police force where Bo and his older brother Roman Brady (Josh Taylor) also worked. During her time working as a police officer, Hope was a part of many criminal cases and Bo was there to watch her back. Of course, the crime-fighting duo had their share of run-ins with Salem's most infamous villain Stefano DiMera (Joseph Mascolo). 
The Bradys battled Stefano on several occasions, including during an epic '80s storyline that featured Hope going undercover as an ice skater to foil Stefano's big plans for three "magical" prisms that held the key to some incredible medical and technological advancements. The operation was a huge storyline for the soap and showcased Alsonfso's incredible skating skills, which she had been cultivating since childhood.
Hope went undercover as a figure skater in the 80s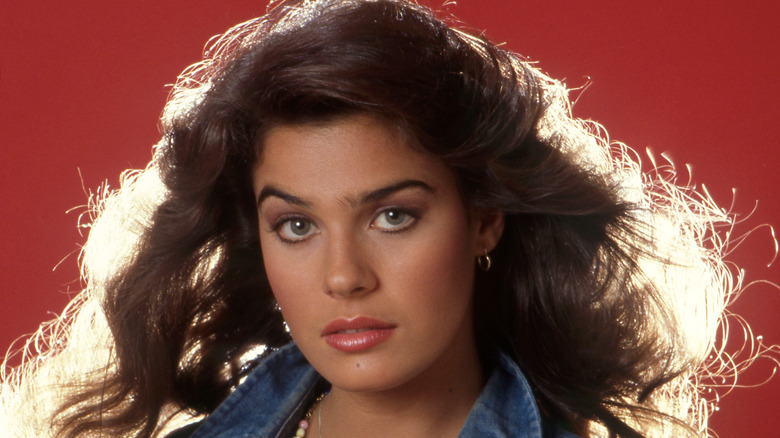 Donaldson Collection/Getty Images
Fans who watched "Days of Our Lives" in the 1980s will likely remember the awesome adventures that Hope Brady had during her early years working for the Salem Police Department. One of Hope's most memorable moments came when she opted to go undercover as a figure skater in an ice show in order to prevent Stefano DiMera from obtaining one of the three prisms, which was embedded under the ice. 
Because the prisms held coveted medical information and technology, Stefano was desperate to get his hands on them. One of the prisms had fallen into the hands of Russian agents who brought it to the United States under the guise of the ice show, per Tapatalk. While Bo and his co-worker Shane Donovan (Charles Shaughnessy) worked hard to set a trap for Stefano, Hope and her sister-in-law Kimberly Brady (Patsy Pease) infiltrated the show. 
According to Soap Hub, Hope posed as a figure skater who was performing in the show and wore a stunning costume as she skated around on the ice while pulling double duty as a police officer. What fans may not know is that Kristian Alfonso is an avid ice skater in real life. The actor actually trained hard as a competitive figure skater in her younger years. She competed in the Junior Olympics and even won a gold medal (via TV Overmind). 
Bo and Hope have had many epic adventures together
Getty Images/Getty Images
Kristian Alfonso's ice skating career seemed promising until tragedy struck. The "Days of Our Lives" star was considered one of the best young skaters in the world until she suffered a tobogganing accident that left her with injuries that forced her to put aside her figure skating aspirations, per Soap Opera Digest. However, the sudser allowed Alfonso to tap into her ice skating background for the three prisms sting operation storyline, and viewers were wowed. The show even dove into Hope's love for ice skating, showing real home movies of Alfonso skating as a child. As part of Hope's backstory, it was revealed that she loved ice skating as a kid and that her father Doug Williams had helped nurture that talent.
In addition to Bo and Hope's classic ice skating caper, the couple has been involved in many other epic storylines over the years. Some of the pair's most unforgettable moments have been times such as when Bo kidnapped Hope from her wedding to Larry Welch and the duo drove away on his motorcycle (via Soaps). The couple also got married in an extravagant royal wedding offered up by the British royal family as the police officers worked to stop a villain from killing members of the monarchy and left Salem to sail around the world with their oldest son, Shawn.
All of Bo and Hope's incredible storylines and adventures is still what makes the couple so beloved by fans to this day.