Here's Why HGTV's Kitchen Cousins Were Forced To File For Bankruptcy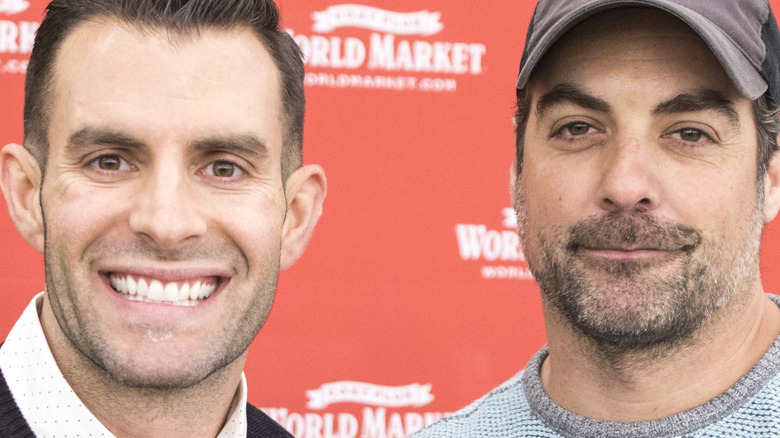 Scott Eisen/Getty Images
Once upon a time, folks who enjoyed watching homes being renovated had only Bob Vila's "This Old House" for entertainment. Now, thanks to cable stations like HGTV, there's a wealth of home-improvement programming out there for every taste. Do you love log cabins? Tiny homes? Southern mansions? California ranches? Texas farmhouses? Done, done, and done. The genre is so popular that it seems nothing can slow it down — not even personal crises in the lives of the show hosts. After "Flip or Flop"'s Christina Haack and Tarek El Moussa got divorced, they carried on as co-hosts until the show was canceled, as well as becoming stars of their own individual shows, "Christina on the Coast" and "Flipping 101 With Tarek El Moussa."
Sadly, sometimes the off-camera drama of home-reno hosts takes a harsher toll. Such was the case with Anthony Carrino and John Colaneri, the hosts of "Kitchen Cousins." The New Jersey construction team — and yes, real-life cousins — specialized in transforming ho-hum kitchens into Insta-ready triumphs, often with celebs involved. They helped a homeowner whose contractor bailed on her, made an indoor/outdoor kitchen for Vanessa Williams' brother, and updated the drab space in the home of "Fresh Prince of Bel-Air" star Alfonso Ribeiro. But there was no help for these Jersey boys when a former client was less than pleased with their renovation efforts.
The Kitchen Cousins were accused of shoddy work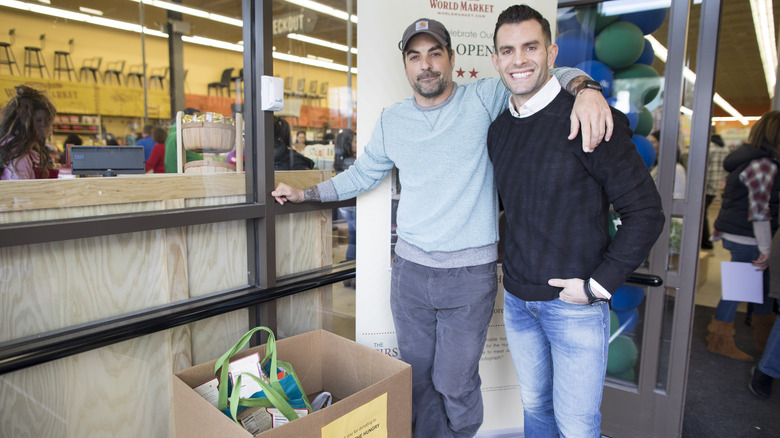 Scott Eisen/Getty Images
According to a report from Starcasm, "Kitchen Cousins" stars Anthony Carrino and John Colaneri were sued in 2013 by former clients Robert and Peng Avery. The Averys had bought a $1.3 million home in Tenafly, New Jersey that had once belonged to Yankee great Don Mattingly, and they hired the cousins for a re-do. However, the TV stars "botched" the job, the Averys alleged, leaving unfinished or improperly installed work in plumbing, ductwork, and other areas. They also accused the cousins of lying about the home's passing inspection. The suit named both the cousins' construction company and Carrino and Colaneri separately as defendants; a judge ruled against them and awarded the Averys $860,000 in reparations.
The ruling proved devastating for Carrino and Colaneri, who each filed for personal bankruptcy. It didn't keep them down for long, however. Although "Kitchen Cousins" was canceled around the same time, the cousins went on to star in the follow-up HGTV series "Cousins on Call," "Cousins Undercover," and "America's Most Desperate Kitchens." In 2021, Carrino went his own way by launching his own web channel, TheBuild.tv, which offers a deeper dive into the business of home renovation. Taking a little dig at his former outlet, he writes, "[W]hile I have loved making all of my shows for HGTV, it became very obvious that there is a massive disconnect between homeowners' expectations and the reality of construction and home renovation, [because] the network doesn't have any shows that educate."