'Bare Minimum Monday' Is The Mental Health Trend To Start Your Week Stress-Free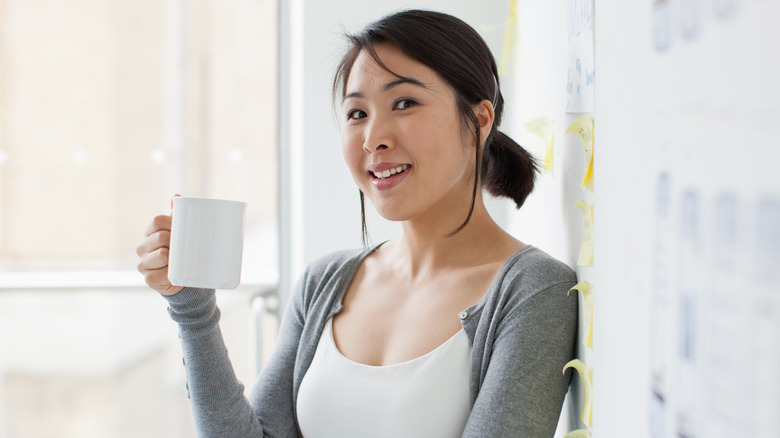 Paul Bradbury/Getty Images
It's no secret that Mondays get a bad rap because of the fact that they kick off the week, meaning that most of us have to return to work, school, and a life full of responsibilities and structure. Whether you spend your weekends socializing with friends, hitting the beach, running errands, taking your kids to activities, or simply resting at home, many people don't look forward to seeing Monday roll around each week. For some, Monday represents the start of another week filled with work, and if you are unhappy at your job this could make things much worse. Perhaps you have a project or deadline due, and know that the week ahead will include stress, or maybe you're just tired from a busy weekend.
Sometimes people hate Mondays so much that it bleeds into their Sundays, causing them to have the "Sunday scaries," a term used for when you spend your Sundays dreading the next day and the week ahead. As children, the Sunday scaries came in the form of knowing the weekend was over and that school would start again the next day. As adults, it's usually associated with the work week.
However, Mondays don't have to be the worst day of the week. Instead, you can help yourself ease into the new week by trying the bare minimum Monday technique.
What is bare minimum Monday?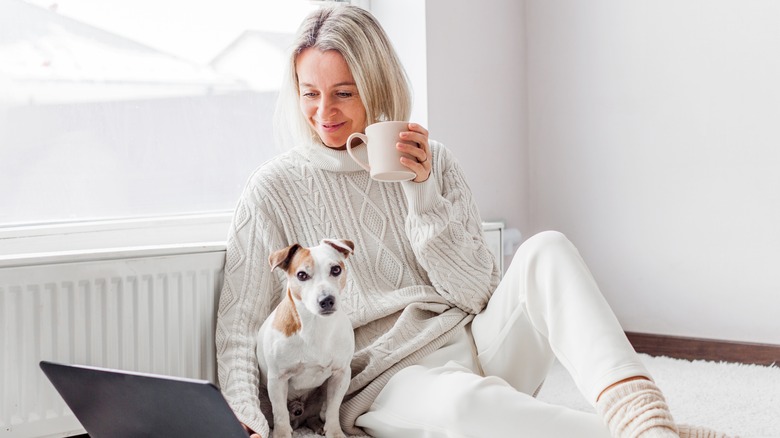 Gladskikh Tatiana/Shutterstock
If you're looking to combat the Monday blues, TikTok's latest viral trend, bare minimum Monday, could be just the thing you need to get your work week started off in a positive and less scary manner. The idea behind the concept is that if you give yourself permission to only do the tasks that you absolutely need to complete at work on Mondays, you may find yourself feeling less burnt out and even more productive because you're budgeting your time better. This could mean that you don't have to respond to all of your emails on Monday. Perhaps you can respond to the most important ones, and save the rest for Tuesday. It could also look like taking the day slowly while still putting in the maximum amount of effort on the tasks that you do choose to complete.
The benefits of bare minimum Monday can include feeling less pressure to hit the ground running on Monday and keeping your energy levels stable at work so that you don't find yourself fizzled out and lacking productivity by the time that Friday rolls around. However, bare minimum Monday isn't about skipping out on work. It's simply a tactic to make your work life more balanced and happy. "It's important to put the caveat that it isn't about trying to get out of work; it's about making work better," author Jennifer Moss tells Well+Good.
Other ways to avoid burnout at work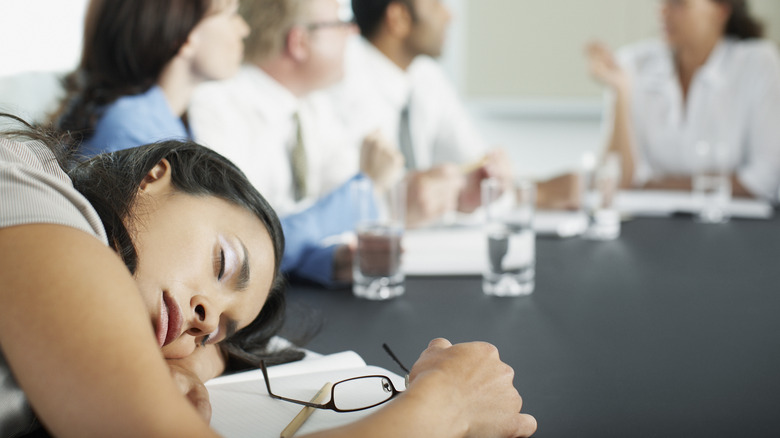 Paul Bradbury/Getty Images
Although bare minimum Monday may work for some, everyone's work situation is different. So, if you find yourself unable to try out the technique at your job, there are other ways to help be productive at work while still avoiding burnout. According to NDTV, setting a routine for our work days is important. Getting up at the same time, having a morning routine, and then a routine after work can help keep your days structured and balanced. Of course, taking breaks during the workday is also an important way to keep your productivity high and combat exhaustion.
If you're looking to keep your energy level up during the day, be sure to stay hydrated. Drinking plenty of water is the key to helping your body feel good. Stretching is another way to give yourself a break while helping your body stay away and be active during the workday. Meanwhile, listening to music can also help break up your day, put you in a better mood, and allow you to take your mind off work while you're in between important tasks.
If you work from home, it's important to keep your workspace out of your bed. Dedicate an area to work, and allow that to be the only place you work, as to not confuse your brain and body with relaxation and sleep time. Doing these things will give you the best chance of staying alert and happy during the work week.