The Heartwarming Reason Bethany Joy Lenz Loves The Hallmark Network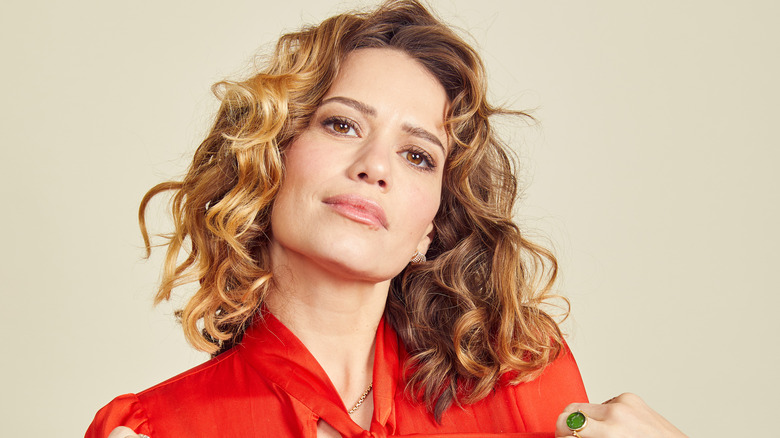 Emily Assiran/Getty Images
Fans can't get enough of Hallmark movies. The network offers up a feel-good flick for nearly every person to get behind. Whether they love the channel's spring content featuring weddings and romance, their festival fall films, summer love stories, or their winter wonderland of holiday movies, Hallmark is the place to be for all your good-hearted seasonal movie needs. In addition to the stories that the network tells, people also love the actors who appear in the channel's programming.
Over the years, some very familiar faces have graced the Hallmark Channel, many coming from soap operas such as Jen Lilley, Alison Sweeney, Trevor Donovan, Cameron Mathison, Chandler Massey, and Ryan Paevey. Meanwhile, others made their way from primetime and sitcoms to the network, like Danica McKellar, Candace Cameron Bure, Ashley Williams, Autumn Reeser, and more.
One such actor who came from a background in soaps, as well as a role on a highly popular television series, is Bethany Joy Lenz. Lenz went from playing Michelle Bauer on "Guiding Light" to the role of Haley James Scott on the beloved teen drama "One Tree Hill. Now she stars in some of Hallmark's most popular films. Lenz is happy to be part of the Hallmark family and has been open about sharing what she loves about the network.
Bethany Joy Lenz is proud to work with Hallmark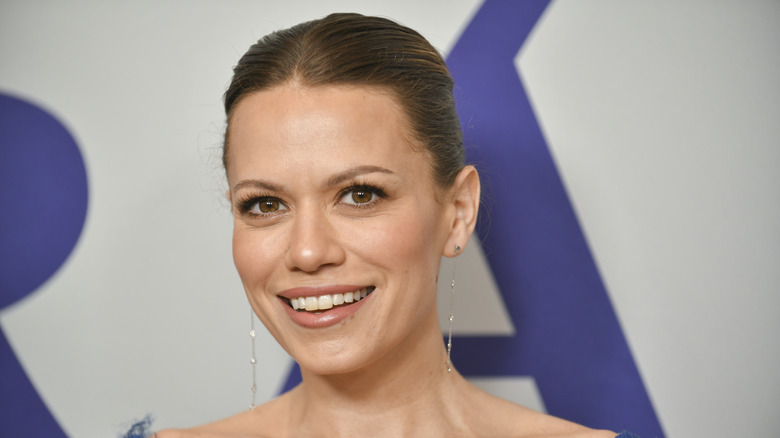 Rodin Eckenroth/Getty Images
Bethany Joy Lenz landed her first Hallmark Channel gig back in 2014 when she appeared in the Christmas flick "The Christmas Secret." She went on to star in titles such as "Royal Matchmaker," "A Valentine's Match," "Just My Type," "Bottled With Love," "An Unexpected Christmas," and more. Fans know that Lenz has a diverse background, working in many different platforms such as soap operas, drama series, movies, music, and podcasts. However, she seems to have a very special place in her heart for the Hallmark Channel.
In 2020, the "One Tree Hill" alum opened up about her love for the network. "Hallmark's a great family to be a part of," Lenz told Woman's Day. "They really welcome you in and make sure you're taken care of." 
She also applauded the network's efforts to be more inclusive, especially where the LGBTQ+ community is concerned. Lenz said she loves that the company is being proactive to tell diverse stories. "For people of all walks of life to be able to see themselves in these stories that are being told," she said. "I'm just really proud to be a part of a network that's making an effort in that regard,"  
Bethany Lenz loves the spirit of Hallmark holiday films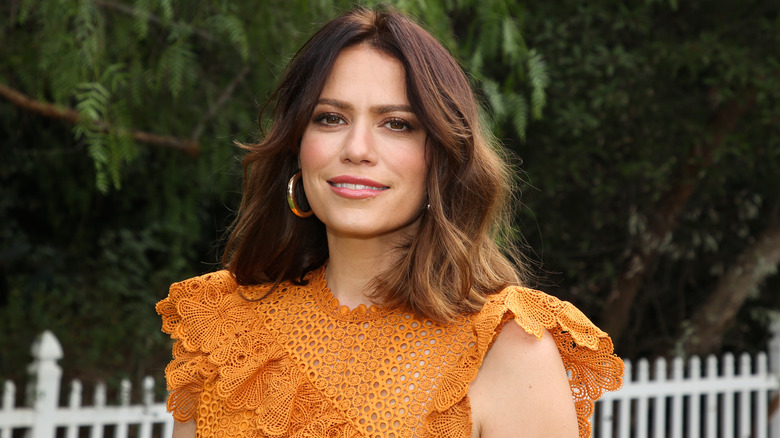 Paul Archuleta/Getty Images
Over the years, Bethany Joy Lenz has starred in several Hallmark Channel movies, including holiday films. The actor has admitted that although not all of the seasonal projects are filmed during the holidays, they still put her in the spirit. "It was weird to come home and be like, 'Oh wait, we have Halloween now, right, oh and Thanksgiving," Lenz told Glitter after finishing up a Christmas flick for the network in 2020. While she admits that she loves the holidays and Christmas in particular, her Hallmark movies are meant to do more than just people in the holiday spirit.
The actor says that she hopes her holiday films offer many a sense of joy and peace during tumultuous times. "I hope it just gives them relief for a little while, and I hope that families, as they watch this, are reminded of the goodness in each other and that most people are just doing the best that they can and the choices they make, things that we do, are generally coming from a well-intentioned place. And I think that would be a good thing for everyone to remember right now," Lenz told the outlet.
Clearly, Lenz is a big fan of Hallmark, as well as one of the network's most popular stars, and viewers love watching her performances in the channel's original content.