Throw Your Friends A 'Career Shower' To Celebrate Their Work Accomplishments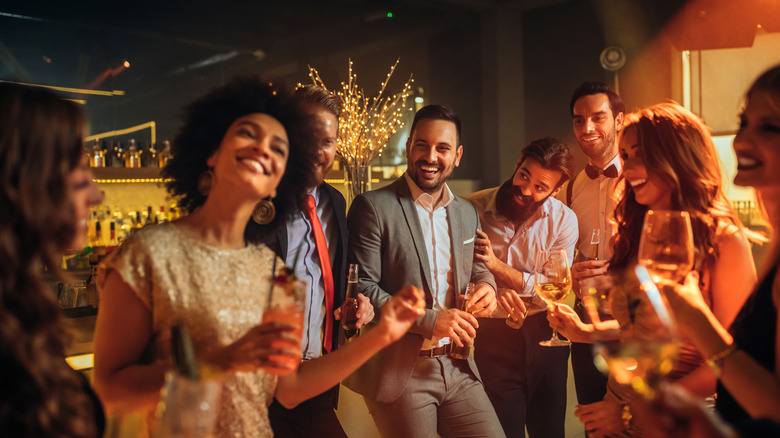 Bernardbodo/Getty Images
In the world of gender reveals, engagement parties, and bridal showers, there seems to be a celebration for just about all aspects of love and family expansion. Make no mistake, these exciting life moments deserve every ounce of praise they receive, but often, the achievements of those who aren't at this phase in their lives get overlooked. Some of your friends may not have a fiance or a new baby, but what if they are excelling at work? What types of celebrations exist for people who have landed their dream gig after years of rejection? Or the buddy you've watched struggle financially for years who has landed a job that triples their current salary. While going out for celebratory drinks is excellent, these milestones are worthy of more, even a gathering of sorts.
Given the grim state of mass layoffs and company closures, a "career shower" may be necessary. Think of it as a "baby shower," but instead of bringing gifts suitable for a highly anticipated infant, you're honoring the "delivery" of a brand new job. In recent years, this term has become popular, and many people are breaking out those party favors for the sake of a blossoming professional life.
There is no wrong way to throw a career shower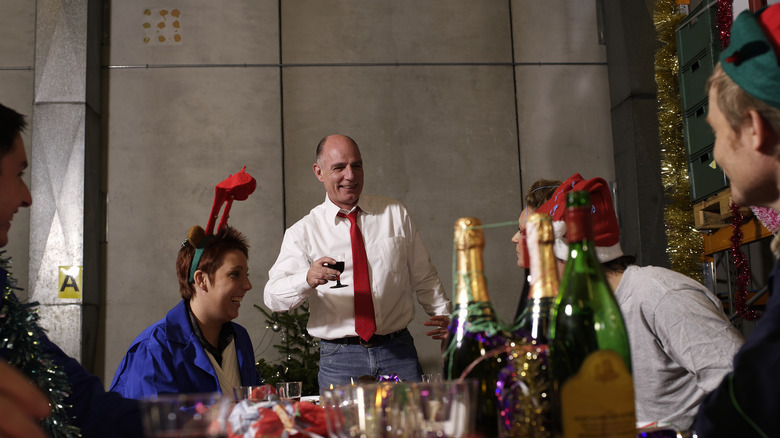 Ulrik Tofte/Getty Images
During baby showers, newborn-inspired games and the gift-opening segment are standard protocols. These unwritten rules of baby showers have spanned decades. Luckily for career showers, there are no procedures to follow. It can be as simple as inviting your buddy over for food on the grill, renting a venue, hiring a caterer, and requiring guests to wear formal wear to commemorate the big employment shift. That is the beauty of throwing a "career shower."
To make this event more meaningful, make a toast wrapped in some much-needed relationship advice. In place of pricey appliances, a staple at bridal showers universally, you can pick up something meaningful for that sparkling corner office. VistaPrint offers great customizable work gifts, such as coffee mugs with photos or your choice of pens that can have names engraved on them. Perhaps they've landed a new publishing deal for that novel they've worked tirelessly on. A wonderful gift might be a handful of custom notepads for brainstorming their next piece. Think outside the box, but remember, there's no pressure in the present giving. A cake with "congratulations" scrolled across the front is just as thoughtful.
The career shower is just as important as the others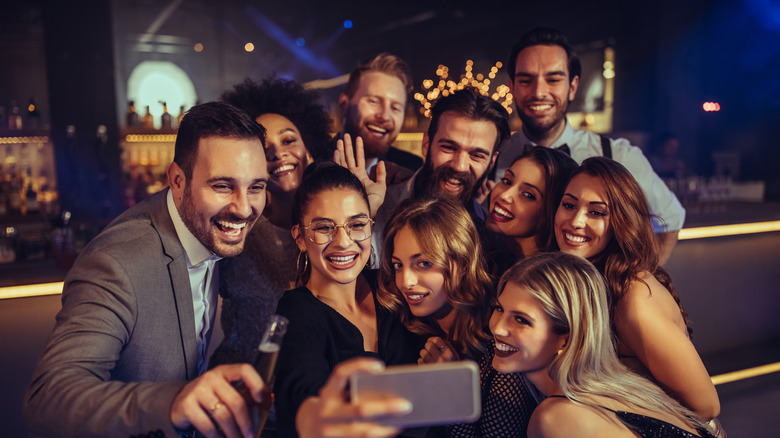 Bernardbodo/Getty Images
When hosting a career shower for your bestie, refrain from comments such as "Next time, we'll be celebrating a wedding." That could diminish the entire occasion and make the guest of honor feel somewhat less than celebrated. Love expert Amy Chan is a champion of career showers and encourages people to express their recognition without downplaying it compared to the more popular festivities. More importantly, some factors prohibit individuals from having families, so a career shower is certainly not the appropriate place to remind them of what they lack.
"Some individuals desire children but are unable to have them, while others opt not to have kids at all. Additionally, there are people who are single and have no plans to tie the knot," Chan pointed out to Bustle.
Career showers offer you the rare chance to brag about your accomplishments without sounding like a jerk. You can host it or leave that task to a close, pal, as there are no real stipulations. If you happen to be one of those people suffering from imposter syndrome, a career shower is a perfect reminder that you deserve to be in your newly appointed position. This is a great excuse to have a party this weekend, if for no other reason.