Who Did Days Of Our Lives' Brandon Beemer Play On The Bold And The Beautiful?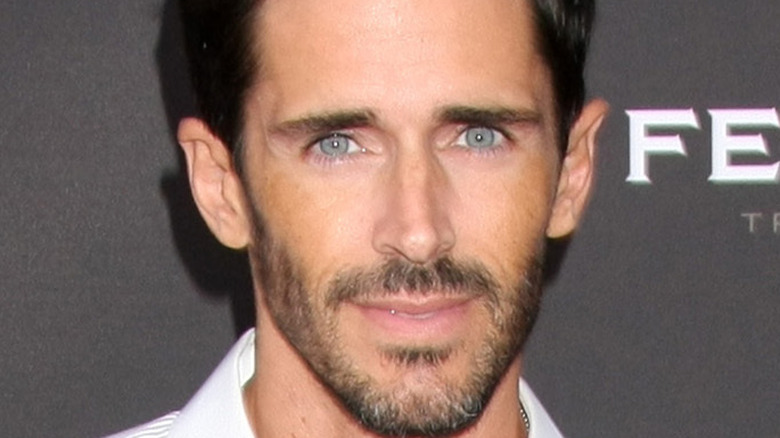 Kathy Hutchins/Shutterstock
Brandon Beemer is an actor that fans of daytime television will likely recognize. Beemer has been a staple on soap operas for years, playing multiple roles on different sudsers throughout his career. However, the actor has an impressive resume when it comes to landing roles in movies and TV shows as well. Fans may remember Beemer in acting gigs for movies such as "Suits on the Loose," "Material Girls," "Wrong Cops," "Fear Clinic," or "Gates of Darkness." He's also appeared in TV shows like "9-1-1 Lonestar," "The Agency," "The Stafford Project," "CSI: Miami," and "Undressed."
Of course, he's seemingly found a home in the soap opera world, portraying the character of Evan Blackwell on "The Bay," a character named Seth on "General Hospital," and his most well-known role Shawn Douglas Brady, the son of iconic soap super couple Bo and Hope Brady on "Days of Our Lives."
While Beemer certainly has plenty of acting credits under his belt, one of his most unforgettable soap roles was during his time on "The Bold and the Beautiful," when he portrayed a character by the name of Owen Knight. Of course, in soap operas, many actors play dual roles, and that's just what Beemer did during his time on "B&B."
Brandon Beemer played identical twins Owen and Casper Knight on The Bold and The Beautiful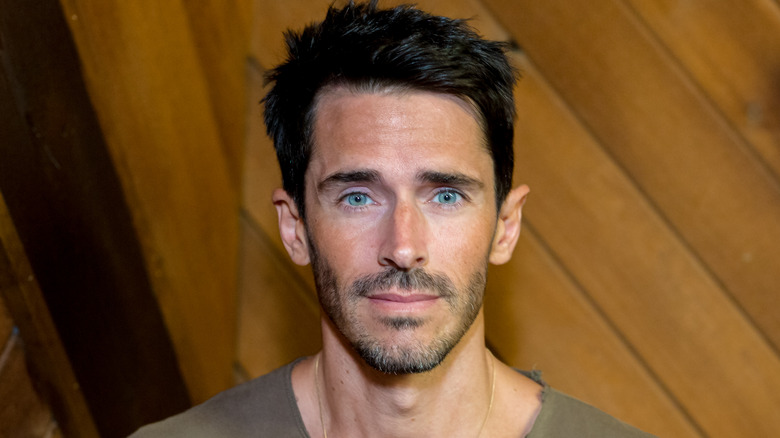 Greg Doherty/Getty Images
Brandon Beemer originated the role of Owen Knight on "The Bold and The Beautiful" in 2008. Owen was a private investigator hired to find Donna Logan. During the aftermath of the investigation, Owen fell in love with Donna, much to the dislike of her son Marcus Walton. Although Donna had feelings for Owen, she couldn't be with him due to her strong love for Eric Forrester. Eventually, Donna introduced Owen to Eric's daughter, Bridget Forrester and they hit it off. They had a connection, but Bridget was still in love with Nick Marone.
Owen then found himself falling for Jackie Marone, and the two got married. Things got rocky when Owen left town for work and his identical twin brother, Casper Knight, pose as him to dismiss his controversial marriage to Jackie. Although the couple worked through Casper's interference, they still had one big problem. Owen wanted to have children, and Jackie had no interest in conceiving a child with him. The turmoil in their marriage led Owen to have a one-night stand with Bridget, which resulted in a pregnancy. Owen, Jackie, and Bridget all agreed to raise the baby boy, whom they named Logan Knight.
Beemer left the sudser in 2012. After leaving Los Angeles, it was later revealed that Owen, Jackie, Bridget, and Nick all lived next to each other in New York City, and all raised Logan together as a blended family.
Brandon Beemer returned to Days of Our Lives after leaving B&B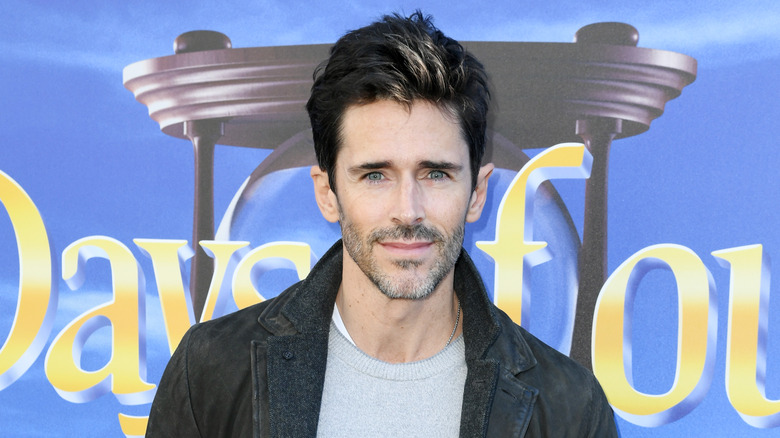 Jc Olivera/Getty Images
After leaving "Days of Our Lives" in 2008 and quickly being hired as Owen Knight on "The Bold and The Beautiful," Brandon Beemer returned to Salem in 2016. The actor admitted to Soap Opera Digest that returning to "DOOL" was a big surprise, but one that he was happy to take on. "That was definitely strange. I've always felt like I had unfinished business at DAYS because [of] the way that it ended," he stated. "It was all very different. And then I started to get into the groove of things. I started to figure it out," he added.
Since that time, Beemer has been solid in the role of Shawn Brady, as he's tackled marital issues with his longtime love, Belle Black (Martha Madison), their daughter Claire Brady, as well as issues with his mother, Hope Brady, sister Ciara, and his work at the police station. Beemer had a big storyline in 2022 when his former stalker Jan Spears returned to Salem and tricked him into believing he fathered her son.
Although Beemer is a well-seasoned soap opera vet, fans likely remember him most for his roles on "Days of Our Lives" and "The Bold and The Beautiful," which is where he's shown off his acting chops and entertained viewers with wild storylines.