Haircuts That Are Making You Look Older (And What To Get Instead)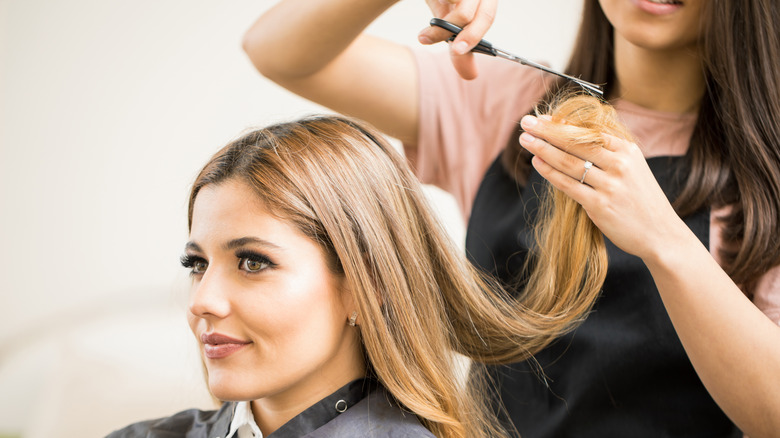 antoniodiaz/Shutterstock
Maintaining your hair can be tricky, and one of the ways we all ruin our hair is by getting a haircut that doesn't suit us. As we get older, some haircuts will look less flattering than they would on a younger face. This is partially because of the natural aging process, but also because certain haircuts emphasize areas like the skin around your eyes or the widest part of your face, both of which become more prominent as you age.
You should never feel pressured to get a particular haircut — no matter the trends of the moment, you should always go for the style that makes you feel your best. However, if you do want to switch things up, there are heaps of flattering haircuts out there that will make you look fantastic at any age. Take some inspiration from the styles below for your next trip to the salon.
Looking good starts with your hair color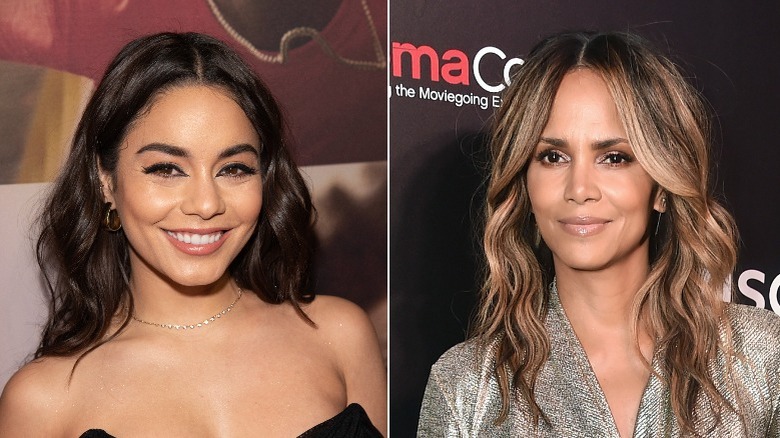 Ron Adar/Shutterstock & Alberto E. Rodriguez/Getty
The first thing to consider alongside your haircut is your hair color. Hair colorist Felicia Dosso recommended to Reader's Digest that as we get older, we should stick to lighter brown and blonde shades. This is because "softer, more natural tones are more youthful" and won't age you as harshly as pitch-black hair or a deep brown shade. Of course, there's nothing wrong with darker hair shades, but hair that has highlights or an overall lighter tone will look more flattering on most people after a certain age.
This old-fashioned haircut doesn't look good on anyone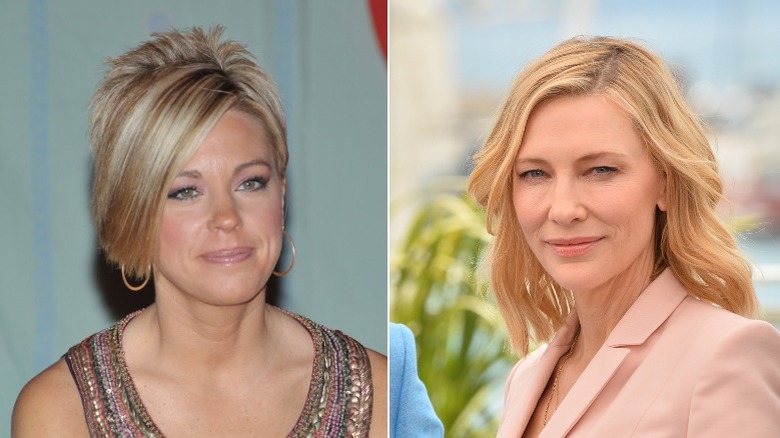 Featureflash Photo Agency/Shutterstock & Dr. Billy Ingram/Getty
In terms of haircuts that age you, you're probably familiar with the inverted bob haircut, colloquially known as the "Karen" haircut. Kate Gosselin from "Jon & Kate Plus 8" sported this haircut for a while, which is when it became associated with the "Karen" meme. Aside from this, the haircut is generally unflattering because of its harsh lines and the fact it will draw attention to the lower part of your face, which you might be looking to avoid if you have wrinkles there. Instead, go for a haircut like Cate Blanchett's, which is soft, flowy, and uber-flattering. 
Bangs can be great, but perhaps avoid this style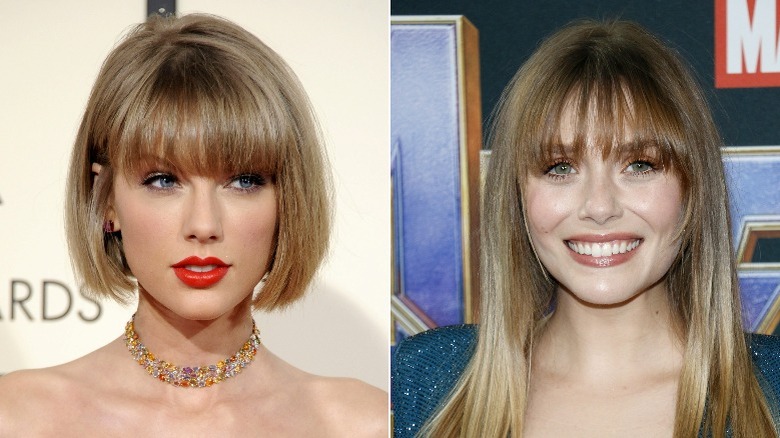 Tinseltown & Tinseltown/Shutterstock
Though they aren't a haircut by themselves, not many people can pull off extremely blunt bangs. Bangs that hang heavy on your forehead will draw attention to the upper half of your face and therefore any wrinkles around your eye area. Heavy bangs can also make a round face shape appear rounder, so keep this in mind if you're looking to avoid this issue. On the other hand, bangs that have a wispy appearance can make your face appear slimmer while still covering your forehead, making them perfect if you're trying to hide wrinkles.
A pixie cut has upsides and downsides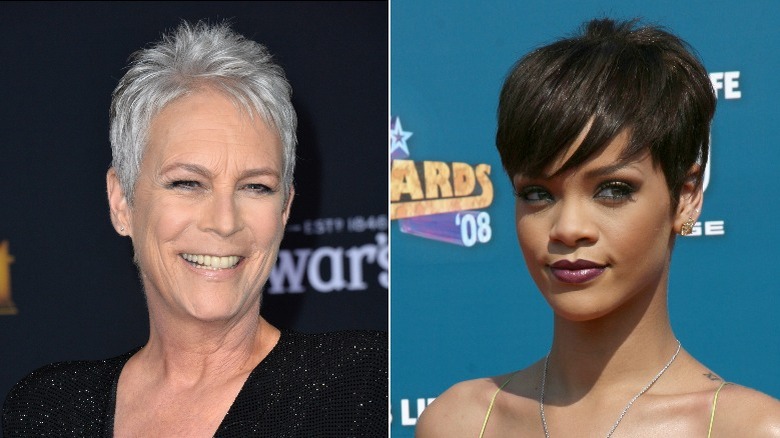 carrie-nelson & Featureflash Photo Agency/Shutterstock
A pixie cut can be a great way to disguise thinning hair, but it can also age you more if done incorrectly. If you do want to go for a pixie, go for one that's slightly longer and add bangs to conceal any thinning areas around your hairline. Bangs in this situation mean side-swept bangs like Rihanna's, not blunt ones — remember, the goal is to draw attention to the parts of your face you wish to emphasize while concealing the thinning parts of your hair that you don't wish to show. 
This haircut is flattering on a wide variety of face shapes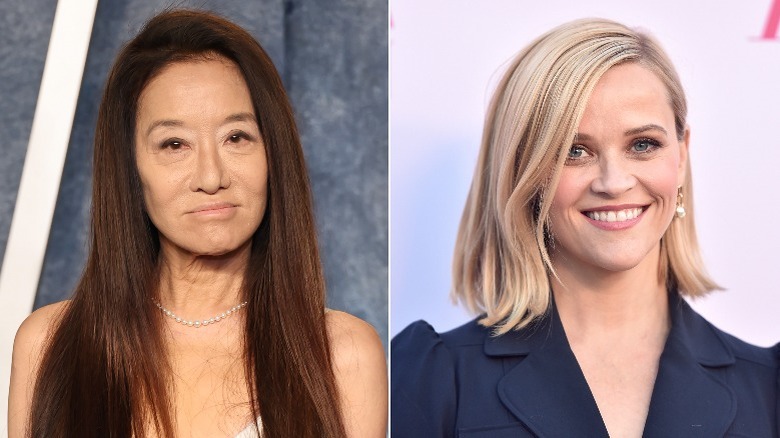 Amy Sussman & Alberto E. Rodriguez/Getty
Hair gets thinner as we get older, meaning long hair can look stringy. If you do want to cut your hair shorter, a lob is the perfect length — not too short that it looks old-fashioned, but long enough to give you that youthful edge. There are plenty of lob haircut ideas you'll absolutely love, but a typical layered bob that falls above the shoulders is a good option for most. A layered lob cut will also soften the features of your face.