How To Answer The 'My Real-Life Superpower Is' Bumble Prompt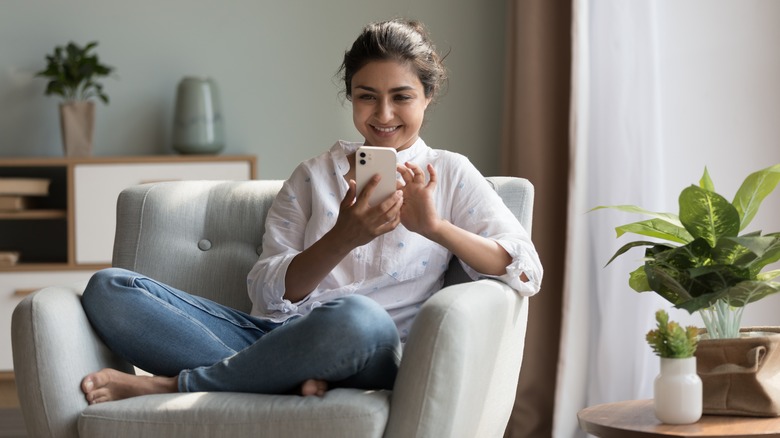 fizkes/Shutterstock
If you thought even the best dating apps offered nothing more than endless selfies to swipe through, thankfully, you're wrong. Some apps incorporate detailed profiles, thought-provoking questions, and engaging ice-breakers to make it easier to find true love. Bumble, known as the platform where women make the first move, is one such app. According to Bumble's website, its profile prompts are "a great way to showcase your personality and give potential matches deeper insight into what you're about."
There are more than 30 prompts available to choose from, though users are limited to using only three in their profile at a time. Which ones you select is perhaps just as important as how you answer them.
One intriguing Bumble prompt you'll find listed among the other romantic ("The quickest way to my heart is...") and straightforward ("Swipe right if...") ones is the question, "My real-life superpower is..." Here's how to answer this question to leave a winning first impression on your matches.
The best answers are upbeat and authentic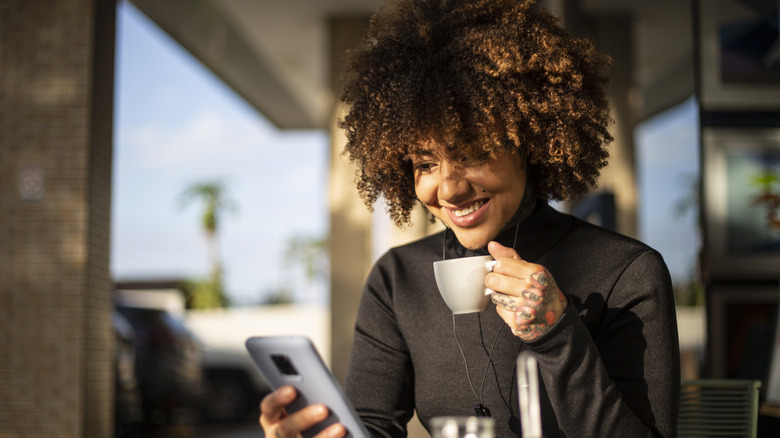 Anderson Coelho/Getty Images
The "My real-life superpower is..." Bumble prompt is an opportunity to accentuate the positive and show off one of your best qualities — and that can help make your dating profile stand out in a sea of pessimistic daters. "A lot of people who never wanted to do online dating come into it reluctantly and you can tell. Their bio comes off as sounding negative, so having as much of a positive attitude as you can help[s]," Alyssa Dineen, a personal stylist and online dating coach, explained to Better by Today.
Besides keeping your answer upbeat, it's important to get to the point. One study by Shane Co. discovered that people swipe on nearly 4,000 profiles before starting a relationship, meaning you have a lot of competition and not a lot of time to make an impression. Ideally, your answer should be specific enough so that potential matches can imagine what kind of person you are, yet succinct enough to leave room for follow-up questions.
Finally, and perhaps most crucially, is to be honest and authentic, especially if you're looking for long-lasting love. Your profile should be an introduction to who you truly are, so that when you meet in real life, your matches can continue to get to know the real you without fakery getting in the way. Make sure your "superpower" highlights your true assets and not a quality or skill you only wish you had.
What if you can't think of a personal superpower?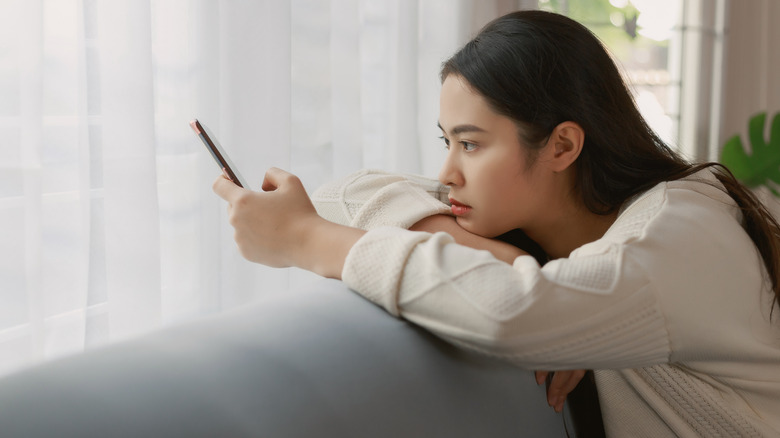 Butsaya/Shutterstock
The "real-life superpower" prompt, like most other Bumble prompts, leaves a lot of room for creativity and self-expression. In other words, there isn't one correct way to answer it. You can play up a personality trait ("My real-life superpower is feeling empathetic for pretty much anyone — even the movie villains everyone hates!"), a quirky talent ("My real-life superpower is falling asleep right in the middle of a loud party"), or another skill or quality you bring to the table.
If you run into writer's block while crafting your response, ask a friend or family member for their opinion. They may recognize a hidden strength that you didn't think of. You can also take notes from other Bumble users. "If you struggle for inspiration, why not look at a selection of profiles to see what other people are saying?" dating expert Charly Lester told Marie Claire. "Reading a variety might give you ideas for things to include in your own one."