How Chip And Joanna Gaines Navigated The First Tumultuous Years Of Their 20-Year Marriage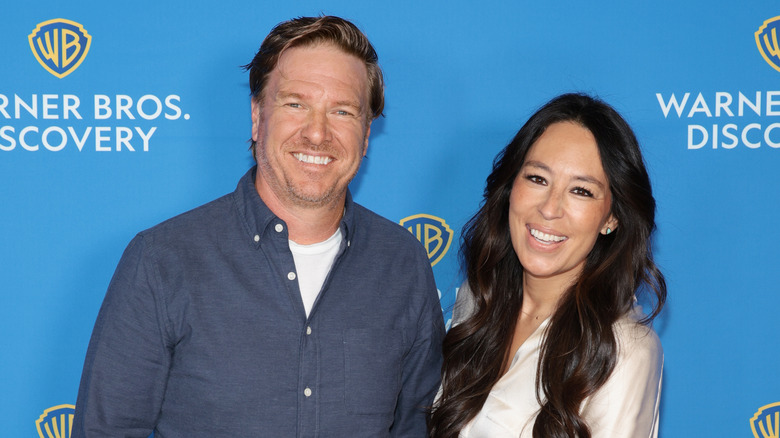 Dimitrios Kambouris/Getty Images
Chip and Joanna Gains have the love story most people dream of. The "Fixer Upper" stars have been married for over 20 years, share five beautiful children, and built an empire together that includes a number of renovated homes and rental properties, a real estate company, a television network, a homeware line, retail stores, a restaurant, and so much more. But, surprisingly enough, they almost didn't make it. The HGTV stars had a dismal first date, postponed their second date, and Joanna initially shared an attraction to Chip's roommate "Hot John," according to People. 
"Match made in heaven is not the term you would use to describe us," Joanna admitted. "But when we mixed our personalities together, it created a spark." The intrepid businesswoman had her reservations about Chip after meeting him in 2001 inside the waiting room at her dad's auto shop, in their hometown of Waco, Texas. She agreed to go on a date that Chip almost turned into a disaster after showing up an hour and a half late.  
They also have drastically different personalities. Joanna was a bit taken aback by how much Chip talked nonstop about his future business plans. It was drastically different from the more reserved guys she was used to dating. The odds went further against them when Joanna had to cancel their second date to undergo microdiscectomy surgery. But their initial attraction eventually led to an adventurous marriage and business journey that tested their union.
The business really took a toll on Chip and Joanna's relationship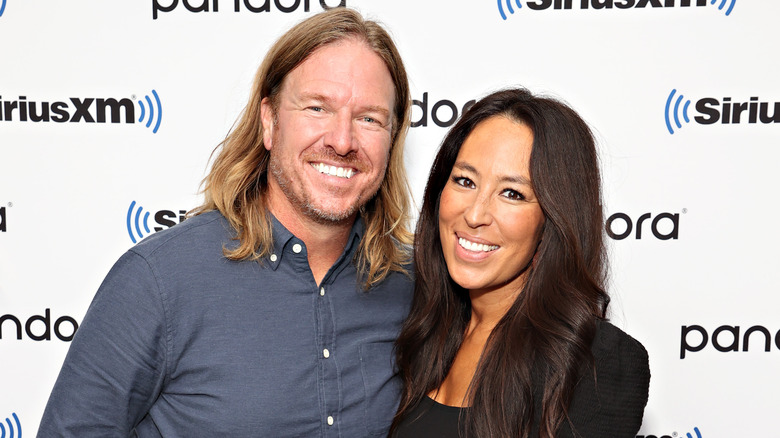 Cindy Ord/Getty Images
Chip and Joanna Gaines tied the knot in 2003 and went on to flip their first home and open their flagship Magnolia Market store before welcoming their first son, Drake, in 2005. In between welcoming three more children from 2006 to 2010, the couple was also busy expanding their house-flipping business. Joanna has been open about how much work took a toll on their marriage as they adjusted to their rapid growth (via People). 
Chip and Joanna battled it out while establishing boundaries to respect their vastly different working styles and protect their growing family. Chip acknowledged in an interview with People that between house-flipping, raising young children, and working out of their tiny flagship store in Waco, he and Joanna were in over their heads and lashing out at each other. 
He recalled the arguments they had early on that brought the couple to a turning point that, thankfully, only strengthened their business and family in the long run. But it was their different personalities and working styles that helped the Gaines find their footing and they went on to build an empire together. 
How Chip empowers Joanna to be confident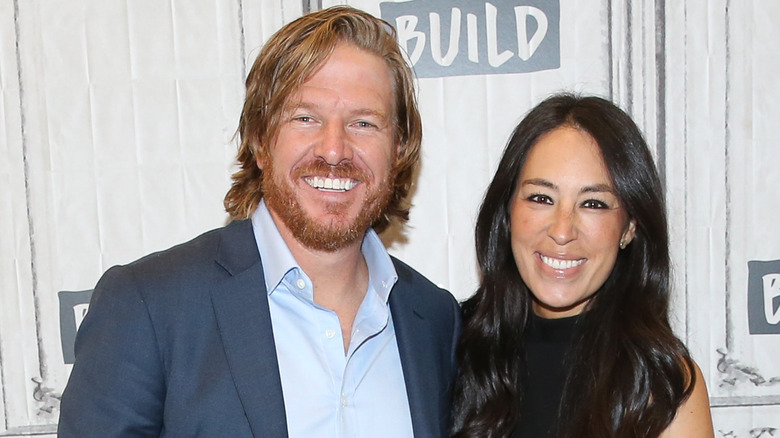 Rob Kim/Getty Images
Chip Gaines credits his bond with Joanna Gaines to how connected they are despite the early challenges they faced. As he told People, "Jo and I — I don't know if it's our hearts — we're aligned in this sweet way to where we've just always been there for each other." Joanna appreciates how encouraging and supportive Chip has been in challenging her to go the extra mile. She also believes the timing of when they met set them up for success.
They were both so assured of who they were as individuals and didn't feel like they needed a partner to complete them. With family at the heart of everything they do, viewers have got an inside look at the Gaines expanding their house-flipping ventures. The busy couple welcomed their fifth child in 2018 after launching their quarterly journal, opening a bed and breakfast, a restaurant, and their Magnolia Market silos, and launching their homeware line with Target. 
Despite ending their five-season run of "Fixer Upper" on HGTV in 2018, Chip and Joanna came back bigger and better with "Fixer Upper: Welcome Home" on their Magnolia Network as part of Discovery+. The Gaines are living proof of what's on the other side of taking a chance on love. Had Joanna insisted on dating "Hot John" instead of his talkative, overly-confident, and super late roommate, their empire might not exist today.