What Happened To The Bold And The Beautiful's Justin Barber?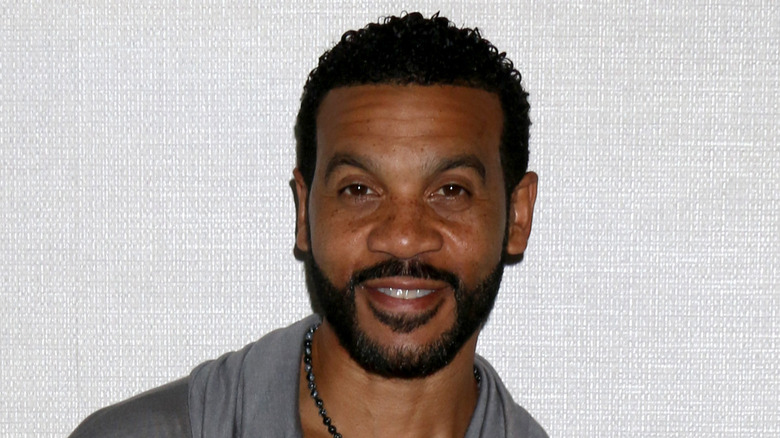 Kathy Hutchins/Shutterstock
"The Bold and The Beautiful" fans were first introduced to the character of Justin Barber (Aaron D. Spears) back in 2009. Justin was revealed to be the son of Wesley Barber and Valerie Lowell, as well as Donna Logan's high school boyfriend. As a young man, Justin was a basketball star. However, his hopes of continuing his sports career were dashed when he suffered a serious knee injury. Although Justin and Donna's relationship didn't last, the two did come face to face as adults, and Justin didn't let Donna get away without grilling her about the way that she had ended their romance.
Justin later learned that Donna broke up with him and left town because she was pregnant with his child. She gave the baby boy up for adoption but reconnected with him later in life. Despite all of the deceit and drama surrounding their son, Marcus, both Donna and Justin ended up having a close relationship with the young man.
While working in the fashion business, Justin created his own fashion talk show titled "The Catwalk," and then hired Donna as the host alongside Pam Douglas. The two realized they still had feelings for one another. However, Donna was married to Eric Forrester at the time.
Justin and Donna eventually rekindled their romance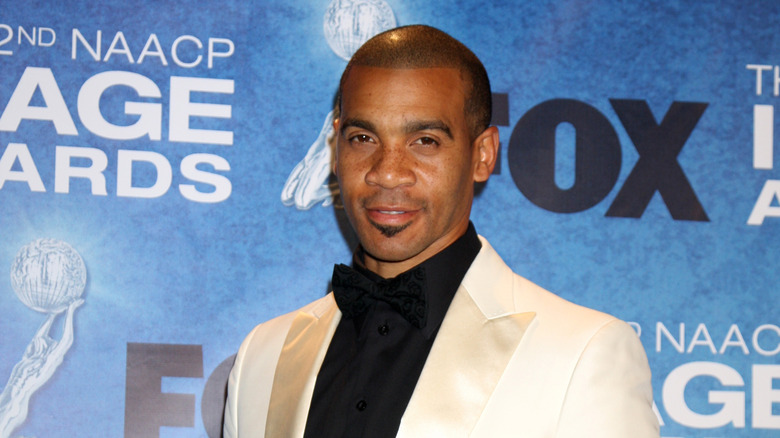 Kathy Hutchins/Shutterstock
After reconnecting with Donna Logan, Justin Barber found himself a father and a successful businessman. Following Donna's divorce from Eric Forrester, Donna and Justin grew even closer, and Donna confided in her former flame about why she had decided to give their son Marcus up for adoption many years prior. The couple's bond was clear, and they rekindled their romance. In 2011, the pair finally walked down the aisle together. However, their marriage was short-lived as they discovered that they weren't compatible. They decided to remain friends and co-parents to Marcus.
Justin also began to get a reputation as a troublemaker, helping Bill Spencer with all of his schemes, such as blackmail and kidnapping. He helped Bill trick his ex-wife Katie Logan into signing over her shares of Spence Publications. Justin also left Ridge Forrester in the Persian Gulf. Later, when Bill was shot, Justin became a prime suspect as he had a motive for wanting Bill dead in order to take over the business.
However, Bill recovered and he and Justin continued their partnership. Justin even helped Bill fight for custody of his son, and ruin Liam's marriage with Steffy. Of course, Justin's devious deeds came back to haunt him.
Justin and Bill had a falling out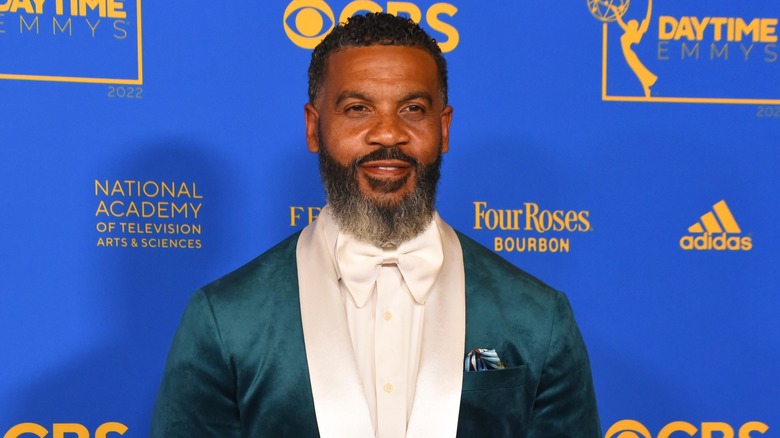 Michael Mattes/Shutterstock
"The Bold and The Beautiful" fans also watched Justin Barber become a grandfather when his son Marcus welcomed a daughter named Rosie. In addition, Justin also welcomed his niece, Emma Barber, who came to stay with him. Emma eventually got a job at Forrester Creations, and Justin forced her to be his spy and report on the inner workings of the company. Sadly, Emma was killed in a car accident that left Justin heartbroken.
Finally, after years of being Bill Spencer's right-hand man, Justin snapped. Bill and Liam had both been arrested for the hit-and-run death of Vinny Walker. Justin ran the company while Bill was behind bars, but when Thomas Forrester produced evidence that Bill was innocent, Justin kidnapped him and held him prisoner so that he could continue to run the company. After Justin's scheme was exposed, Bill disowned Justin.
Although Bill and Justin's relationship was fractured, many fans believe that the iconic duo could team up again in the future. In addition, Justin may also be the key to taking Bill down for good, as he knows all of the character's dirty secrets. This makes Justin one of the most interesting characters on the sudser, and viewers can't wait to see what the future holds for him.