Royal Expert Claims King Charles Fears William And Harry's Feud Threatens Future Of Monarchy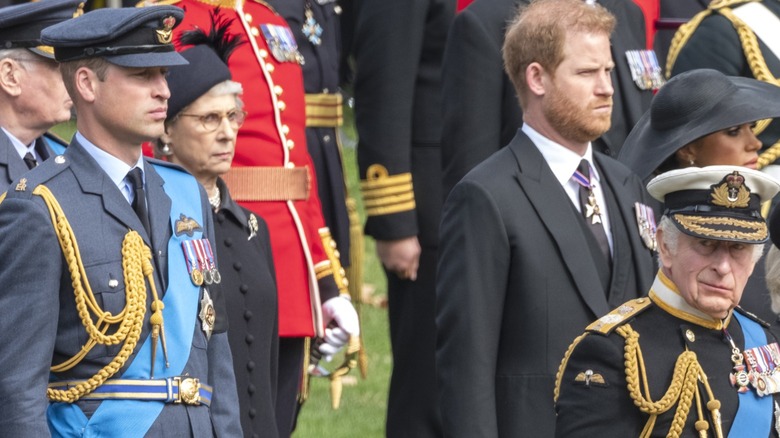 Bryn Colton/Getty
King Charles III's coronation is scheduled for May 6, 2023, but despite all the excitement surrounding his big day, there's still a dark cloud over the proceedings. Rumors have swirled for months about whether or not royal defectors Prince Harry and Meghan Markle will attend the event, and now it has been confirmed that the Duke of Sussex will be in attendance, albeit only for the ceremony itself, while his wife and their children stay home in California. 
However, Harry and his older brother, Prince William, will notably be kept apart at the coronation and will not sit together either. One reason for this is simply logistical — Harry stepped back from official royal family duties in January 2020 and will not be seated with the rest of The Firm who are still currently active. Another reported reason for the separation is personal — tensions between the brothers are currently at an all-time high and they may steal focus. 
The feud between the once-close siblings has been dragging on for a few years now and, sadly, it does not seem like it will end anytime soon. In fact, royal expert and journalist Robert Jobson wrote a book about Charles and stated in it that the king had expressed that his sons are both stubborn and that any conflict between them "could have a detrimental impact on the monarchy itself" (via Express). 
The origins of the Harry and William feud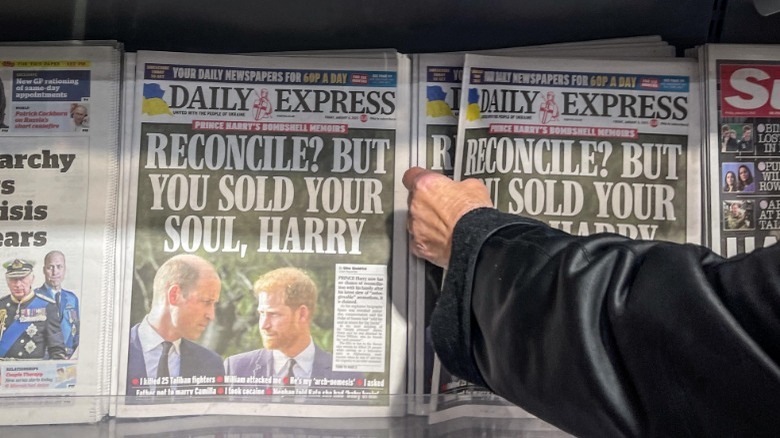 Matt Cardy/Getty
The growing distance between Prince Harry and Prince William supposedly began in late 2018. Although there were reports that the feud was between Kate Middleton and Meghan Markle, the documentary "Kate v. Meghan: Princesses at War?" revealed that it was really the brothers who were at odds. Harry was reportedly unhappy because he felt William was not welcoming to Meghan or supportive of her and Harry's burgeoning relationship.
Despite comments the duke made in 2019 that the majority of the feud rumors were exaggerated by the press, his relationship with William has steadily declined. Harry and Meghan's decision to leave the royal family was one of the biggest reasons, along with their infamous Oprah Winfrey interview. In April 2022, Harry apparently wanted a mediator brought in to help him and William move past their differences and squash the tension. 
However, it does not seem like that ever happened (or if it did, the discussion didn't do much good). The release of the "Harry & Meghan" Netflix docuseries, in December 2022, and the "Spare" memoir the following month, has only worsened the situation between William and Harry.
However, Harry and Charles are on better terms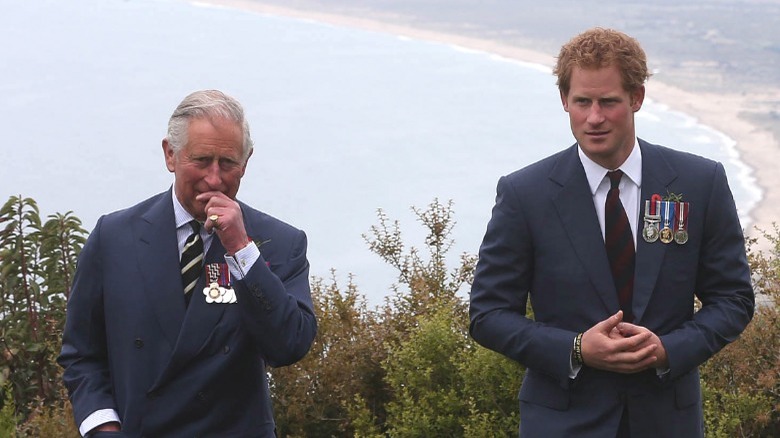 Pool/Getty
The sources that helped Robert Jobson write his book "Our King: Charles III: The Man and the Monarch Revealed" compared Prince William's temper with King Charles'. Where Charles has shown that he can move on from frustrations a bit more quickly, William is prone to holding more of a grudge. This seems to be accurate based on how both men are handling the Prince Harry situation.
Charles and Harry spoke before it was announced that the Duke of Sussex would attend his father's coronation, and it is reported that both men are trying to put the past behind them and move forward. However, William and Harry have yet to meet up in a similar way and are still not speaking. The two of them have not spoken since Queen Elizabeth II's funeral in September 2022, which does not bode well for their relationship or indeed the future of the royal family.
It seems unlikely that the brothers will find the time (or the desire) to talk things out at their father's coronation. And William may not want to at this time either, especially after the big claims Harry made about William in "Spare."