Keep Your Ginger Hair Vibrant With These Tips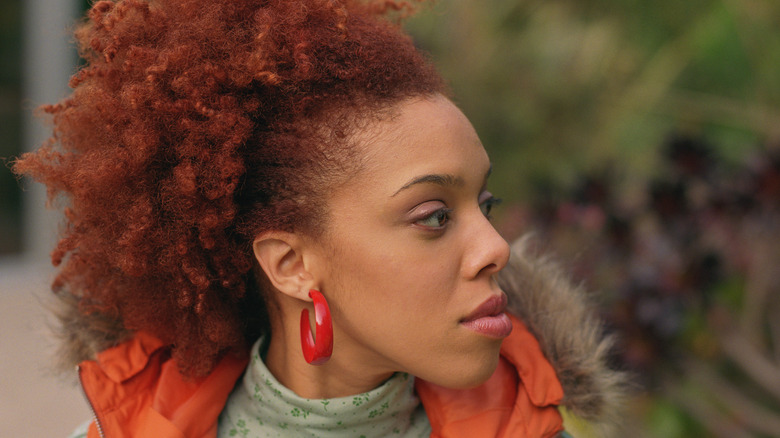 Jupiterimages/Getty Images
We may receive a commission on purchases made from links.
One of the most popular hair trends at the moment is the classic ginger look. Though it has been around for years, with the evolution of certain styles, cuts, and coloring techniques, more people are rushing to their nearest salon to try their hand at this bold tint. The beauty of the slightly red, slightly orange hue is that it tends to work with just about any skin tone. Additionally, while most reds are seen in the fall months, ginger seems to be invading spring, and will likely trickle down into summer. However, the increased sunlight may create an issue with this color. The added sun and drier air could cause your lustrous hair to appear dull.
Celebrity hairstylist and founder of Nous Haircare, Tylor Johnson, explained to InStyle that red hair usually fades a bit faster due to smaller molecules in its inner makings. This creates a unique set of challenges compared to other hair colors. Thankfully, several foolproof methods exist to protect your fiery new look.
Steer clear of sulfate-filled shampoos and conditioners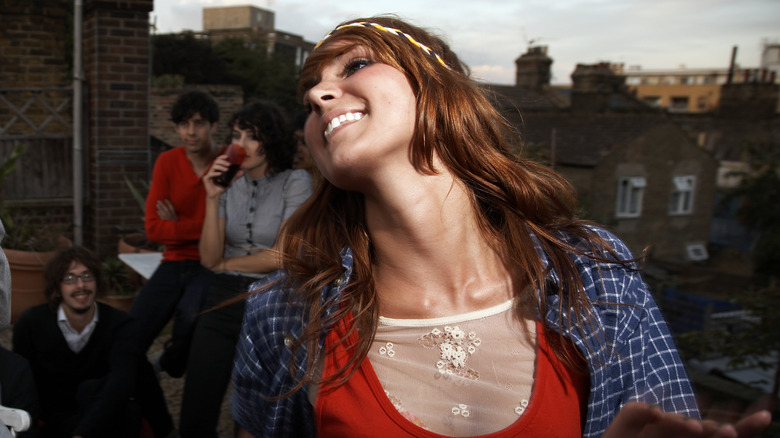 Massive/Getty Images
While sulfates are placed in shampoos to help remove dirt and oil buildup from the hair and scalp, they can do a number on your newly colored hair. Famed hair colorist and co-founder of IGK Hair Care Chase Kusero also lent his expertise to InStyle. He shared that sulfates can not only separate the color from the hair but expands hair cuticles, which prevents the color from getting set. This has been a common concern among stylists and scientists who study hair. Certified trichologist Gretchen Friese spoke with Real Simple, also reiterating the effects of sulfates on colored hair.
"Sulfates may strip away too much moisture and leave the hair dry and possibly damage it," Friese explained.
Sticking with sulfate-free shampoos and conditioners is a great practice to prevent dryness and color stripping. Also, trying products geared explicitly towards redheads can preserve your ginger locks. An excellent option for this particular set of circumstances is the John Frieda Radiant Red Red Boosting Shampoo. This product offers a distinctive formula made of pomegranate extract and vitamin E that works to not only preserve your ginger but to pump color back into it.
Avoid chlorine this summer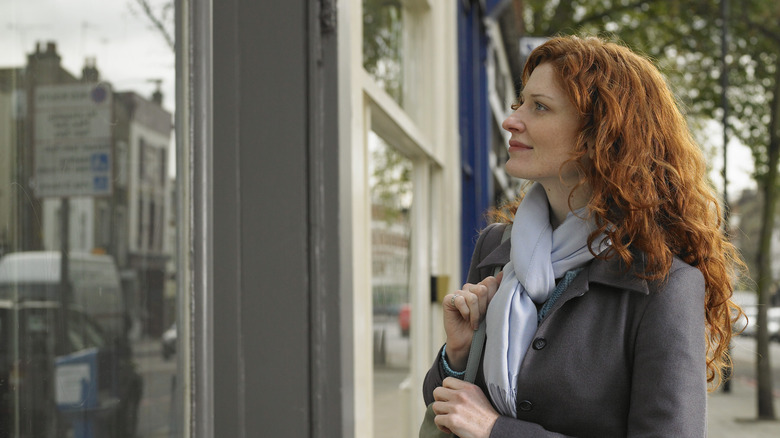 Michael Blann/Getty Images
Chlorine from the pool and your ginger tresses will not mesh well. That means you may not enjoy those summer pool parties as much as others. The chemical that keeps water clean also strips red hair, leaving it dull and flat. If you are determined to get into the pool despite your ginger strands, make sure you at least refrain from jumping in with freshly washed hair. Certain chemicals within shampoo can react negatively with chlorine. Unfortunately, the diving board may be a bit too irresistible this humid season. Therefore, if you do submerge your head in the water, be sure to use your sulfate-free shampoo and conditioner immediately after. You should also treat your hair to a color-depositing hair mask. This remedy helps restore hydration and color when hair color is stripped. Madison Reed's Rubino Color Therapy mask is crafted to habilitate red hues, a perfect treatment for your ginger mane.
In essence, you'll want to take care of your ginger hair the same way as you would any other reds. It may be slightly lighter than other variations of the color, but the upkeep is just as necessary. You want to be sure that you don't ruin the longevity of your newly colored ginger hair. When in doubt, your beautician can guide you in the right direction with a proper restorative plan to keep your ginger vibrant and thriving.