Sarah Ferguson Speaks Out On Her True Feelings About Being Shut Out Of The Coronation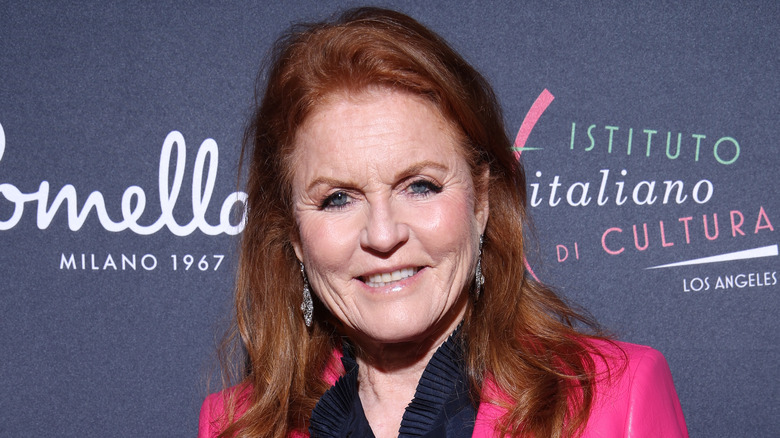 Daniele Venturelli/Getty Images
On May 6, 2023, King Charles will be formally appointed as the United Kingdom's newest monarch. Invitations to this monumental coronation are highly coveted, and it's estimated that 2,000 people will attend the ceremony. Guests that will likely be at Charles' big day include his brother, Prince Andrew, the Duke of York, and Andrew's children, Princess Beatrice and Princess Eugenie. However, one royal who was snubbed from the coronation was Sarah Ferguson, the Duchess of York and Andrew's ex-wife and the mother of his two daughters.
Also known as Fergie, she married Andrew in 1986. The couple later separated in 1992 before officially ending their marriage in 1996. Nevertheless, Ferguson has remained in the spotlight by focusing on charity work and becoming a successful author. She has written children's books, a memoir, and, most recently, historical romance novels.
While promoting the latter, Ferguson told SheKnows that Charles' coronation would be "a time of unity and a time of unification of Great Britain." Despite her kind words, the BBC later announced that she was not invited to the coronation. Shortly after, she opened up about the snub in an interview with "Good Morning Britain."
Royal experts explain why the Duchess of York was excluded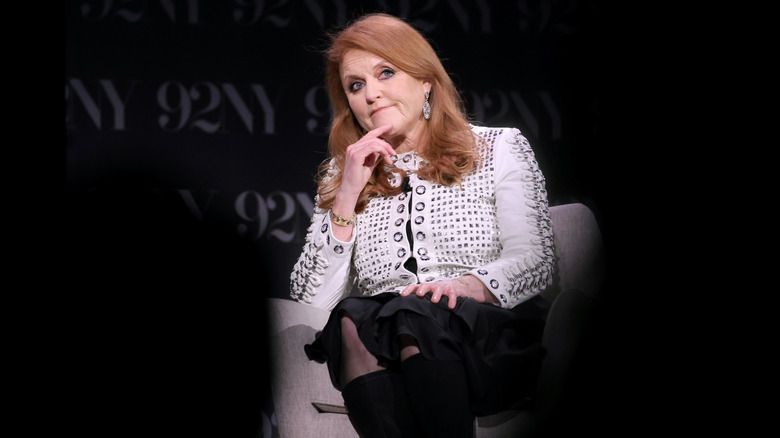 Michael Loccisano/Getty Images
Although Sarah Ferguson, the Duchess of York, was not invited to King Charles' coronation, she was at Queen Elizabeth II's funeral and Prince Harry and Meghan Markle's wedding. Why, then, was she excluded from such a high-profile royal event? Royal expert Richard Fitzwilliams told the Daily Mail that Ferguson was not invited to the coronation "because she is not a member of the [royal family]." This is a reference to the fact that Ferguson and Prince Andrew, the Duke of York, are no longer married and haven't been for years. In different words, Ferguson told the presenters of "Good Morning Britain" the same thing.
She said (via the Daily Mail), 'I'm not [going], it's a state occasion, and being divorced I don't think you can have it both ways." Ferguson added, "You mustn't sit on the fence. You're either one in or out, but don't muck around." Furthermore, royal experts note that snubbing Ferguson was a decision made to preserve Charles' public image.
Ferguson has had drama with the royal family on multiple occasions. In 1992, she was involved in a salacious photo scandal that rocked the royal family. She has also publicly defended her ex-husband, Andrew, whom she lives with, numerous times. Andrew, of course, has become a persona non grata because of sexual assault allegations and his friendship with Jeffrey Epstein.
Sarah Ferguson's coronation day plans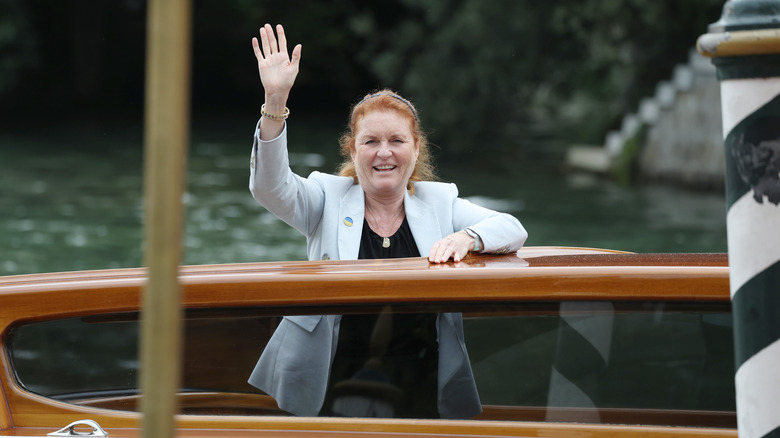 Pascal Le Segretain/Getty Images
It appears that Sarah Ferguson, the Duchess of York, completely understands the royal family's decision not to have her attend King Charles' coronation. A source told The Sun that despite the invitation debacle, there are no hard feelings between Ferguson and the royal family. Likewise, an unnamed friend told the Independent, "She has been hugely supportive of Charles and Camilla and does not want this to become about her." They added, "The whole day is about the new King and the success of his reign but she has always championed the royal family and the Queen undoubtedly would have wanted her to be there."
However, Ferguson has not been completely shut out from festivities. News emerged that she would be at the Coronation Concert, which is set for May 7, 2023, at Windsor Castle. Performers include Katy Perry and Lionel Richie. Ferguson has reportedly been given VIP tickets to the event. As for the coronation day, Ferguson divulged her plans to celebrate to the talk show "Loose Women" (via YouTube). She explained, "I personally will be having a little tearoom and coronation chicken sandwich and putting out the bunting, that's what I'm going to be doing. Because that would make me very happy."