Skin Types That Can Benefit From Using Witch Hazel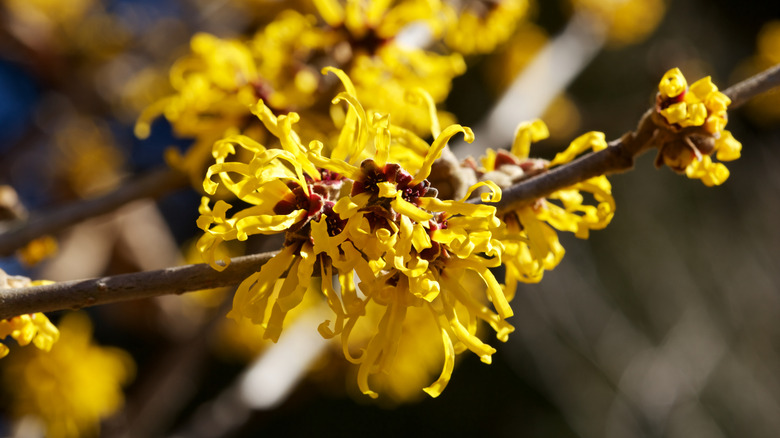 Billy_fam/Getty Images
Witch hazel has a reputation that can leave you confused. Some swear by it, using it regularly for their skin, while others take caution or avoid it entirely. Both are reasonable responses to witch hazel, depending on your skin type. Like with most things, understanding what witch hazel is and how it works is key to figuring out how you can maximize its use.
Witch hazel, scientifically known as Hamamelis virginiana, is a shrub native to North America. Its history began with Indigenous peoples who transformed the leaves and twigs for various remedies, including topical ointments, tea, and others. This usage continues today, and witch hazel is now a popular ingredient in the skincare world. It's known for its ability to combat acne, clear blemishes, and reduce inflammation.
Often, witch hazel is used as a toner, but it can be applied to the skin for minor burns, insect bites, and inflammation. It also serves as a great hair product for getting rid of dandruff. You can find witch hazel in many forms, including facial mists, towelettes, baby wipes, face masks, face wipes, face balms, and more. Needless to say, the uses for this shrub are as versatile as they come.
Benefits of witch hazel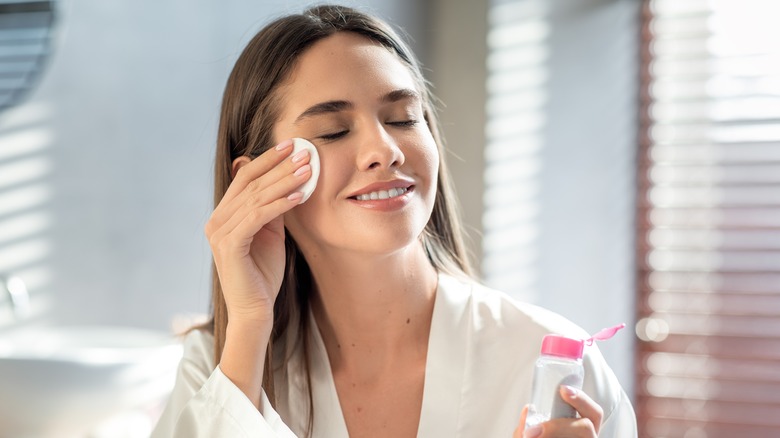 Prostock-studio/Shutterstock
Dermatologists recommend witch hazel for oily, acne-prone skin and combination skin. It's great for these skin types because of its ability to remove excess sebum, which is the oily substance secreted by the sebaceous glands. It does more than remove sebum, though. It contains antioxidants like gallic acid, which can help brighten skin, and tannins, which can help protect your skin. Additionally, witch hazel has the ability to tighten pores and help neutralize your skin's pH levels.
"Witch hazel is an astringent that can help to fight acne bacteria. It is also anti-inflammatory, which can help alleviate redness, pain, and swelling related to inflamed acne," Nicole Hatfield, a certified esthetician and founder of Radiant Beings Wellness & Beauty Coaching, said to PureWow. For those with dry skin, professionals suggest steering clear of witch hazel as it can exacerbate problems with blemishes, redness, and irritation.
What to look out for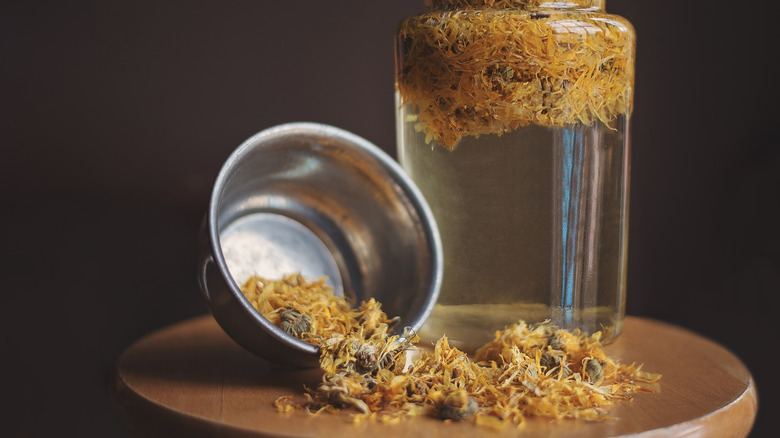 Lisa Hobbs/Getty Images
Not all witch hazel products are made the same. One important thing to look out for when purchasing it is the alcohol content. Alcohol can be a skin irritant that can worsen dry skin. Thayers exclusively sells alcohol-free witch hazel, and other companies do, too — you just have to search for them.
In regards to application, Nicole Hatfield told PureWow that the best time to apply it is immediately after cleaning your face, which means pausing before adding moisturizer or acne treatments. Depending on your skin, you can apply witch hazel as a daily face toner or a couple times a week. "Oily and acne-prone skin may particularly benefit from adding a toner because it provides another way to add active ingredients like salicylic acid and witch hazel to the skincare routine to remove excess oil, unclog pores and temporarily shrink the appearance of the pores," New York-based dermatologist Dr. Hadley King, MD, told PureWow. She went on to recommend doing a skin test before adding it to your regular routine. From there, experiment with what works for you.