Days Of Our Lives Fans Can't Get Enough Of Bo Calling Hope 'Fancy Face'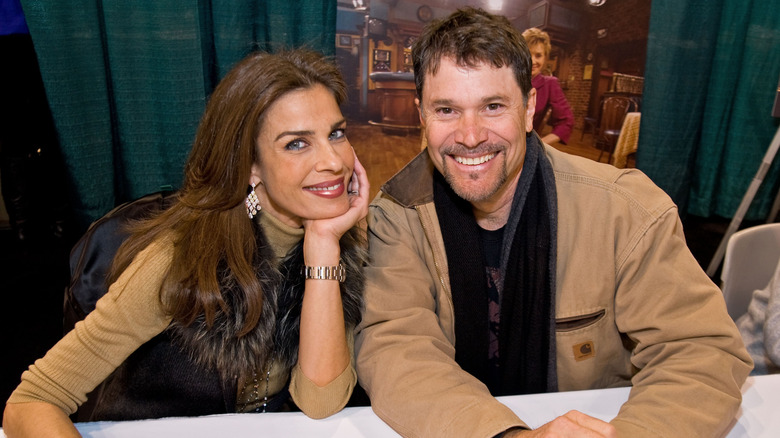 Timothy Hiatt/Getty Images
"Days of Our Lives" fans are going wild over the show's most recent weekly promo, which was posted to the show's official Twitter account. In the preview, the iconic couple of Bo Brady (Peter Reckell) and Hope Williams Brady (Kristian Alfonso) are finally reunited in the flesh. Hope is seen shocked and overcome with emotion over learning that the love of her life is alive, and can't believe her eyes when she finds him standing in front of her. However, things aren't the same in Bo's mind.
Viewers have watched as Bo has been greatly changed by his time with Megan Hathaway. Instead of being focused on family and friends, he wants to carry on the tradition of his father, Victor Kiriakis, by making a fortune and creating a successful business. However, the memories start to flood back to Bo as Hope looks to get through to him and remind him of their life together. He even calls her by her nickname "Fancy Face" as he begins to remember the good times they've shared.
Of course, viewers were also emotional watching the dynamic pairing reunite, and seeing Bo begin to recall the epic love story that he once shared with his wife. Many even took to social media to share their thoughts on the big moment.
Fans are going wild about Bo and Hope's big reunion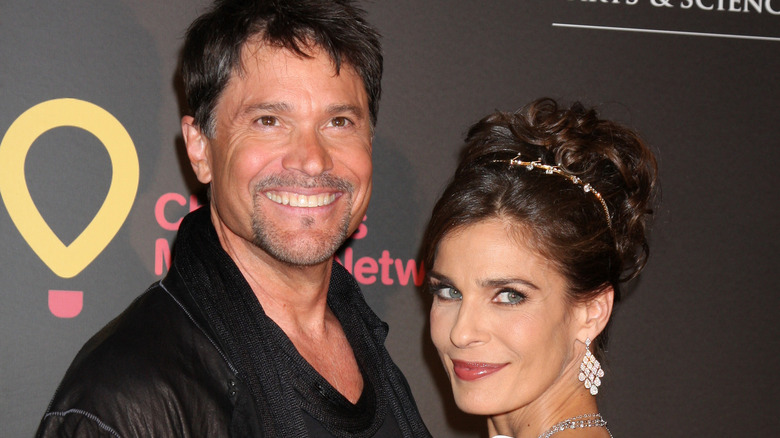 Joe Seer/Shutterstock
Seeing Bo and Hope come face to face after years apart has many "Days of Our Lives" viewers feeling very sentimental. Of course, Bo yelling out "Fancy Face" in the promo created a big reaction from longtime viewers who spent decades hearing the character refer to his wife by the adorable pet name. Of course, this time it means so much more, as it's heading toward a beautiful and joyous reconnect between Bo and Hope, as well as their children Shawn and Ciara.
"Finally Hope breaks through to RoBo. Bo calls out Fancy Face my heart melted," one fan said after seeing the weekly preview. "Bo's broken 'Fancy Face' at the end is what got me. I actually gasped," another tweeted. "The 2 most important words in this promo FANCY FACE. I'm done," a third viewer stated. Many others shared the same sentiments, revealing their reaction to the sweet moment. "Omg. That broken, shaky "Fancy Face?" is everything. I am undone. This is an excellent promo," one person commented. "When Bo said Fancy Face I lost it," another wrote.
Fans have been loving Bo and Hope's reunion storyline, and can't wait to see where the plot goes as the pair kick off the next chapter of their iconic romance.