HGTV's Ben And Erin Napier On Why Their Kids' Faces Never Make It To Social Media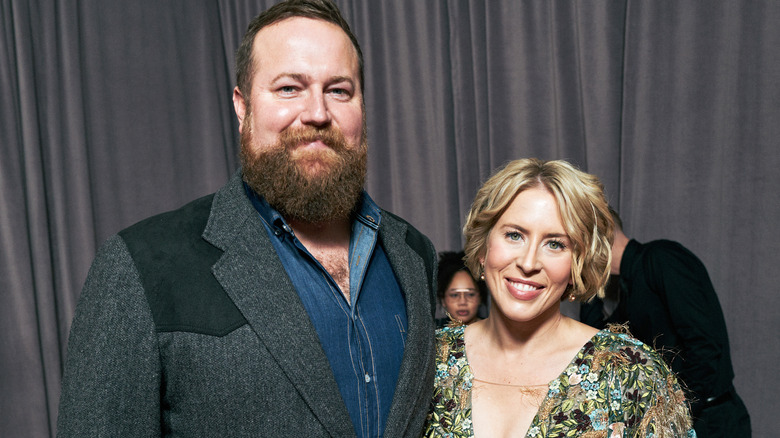 John Shearer/Getty Images
Ben and Erin Napier have no problem sharing certain parts of their lives on their HGTV show, "Home Town." The couple has been re-imagining historical Mississippi homes together for seven seasons now, and they also co-star in the 2022 HGTV Christmas film "A Christmas Open House"; it's safe to say they're pretty accustomed to life in the spotlight at this point. However, it's a different story for their two young daughters, 5-year-old Helen and 1-year-old Mae. Ben and Erin said they are dedicated to protecting their children from the cameras and the internet at all costs, so they choose not to show Helen or Mae's faces online.
The HGTV stars do frequently feature their daughters on Instagram — Erin has shared photos of them painting with watercolors and enjoying "Downton Abbey," and Ben has shared shots of the girls fishing and watching westerns. In these posts, only the backs of Helen and Mae or the tops of their heads are ever shown. The couple explained why they're extra careful when it comes to sharing images of their daughters on social media, saying that they want their children's lives to retain some privacy and that they're more comfortable waiting until their children can make decisions about social media for themselves.
They want their kids to be able to process social media before they use it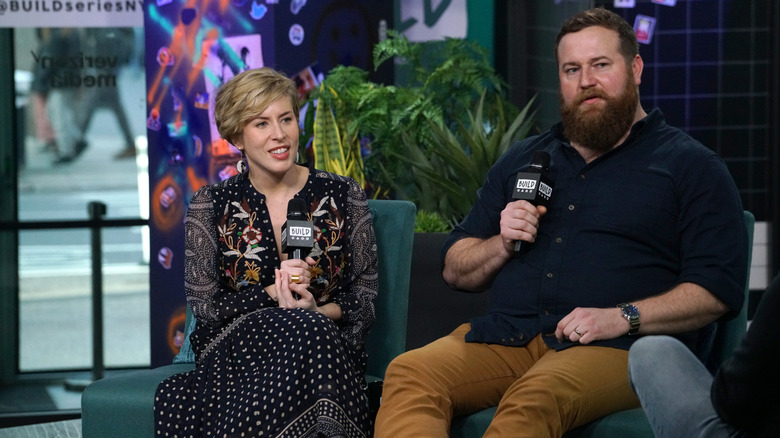 Manny Carabel/Getty Images
During an April 24, 2023 interview on "The Today Show," Ben and Erin Napier opened up about why they want to mostly keep their daughters off of social media for the time being. Ben shared that he looks at the issue from his own perspective. "What if you went back 30 years and started publicizing the things that I did, and my brothers and my friends, before I knew better?" he said. 
Erin said that she and Ben have decided to not give their kids access to social media until after they've graduated from high school. She explained that Helen and Mae should be "old enough to see it for what it is" when they do post online. All in all, the "Home Town" stars are very conscious of the differences between the era they grew up in and the era their kids are growing up in; they want to respect their daughters and keep them safe.