What We Know About Hallmark Star Wes Brown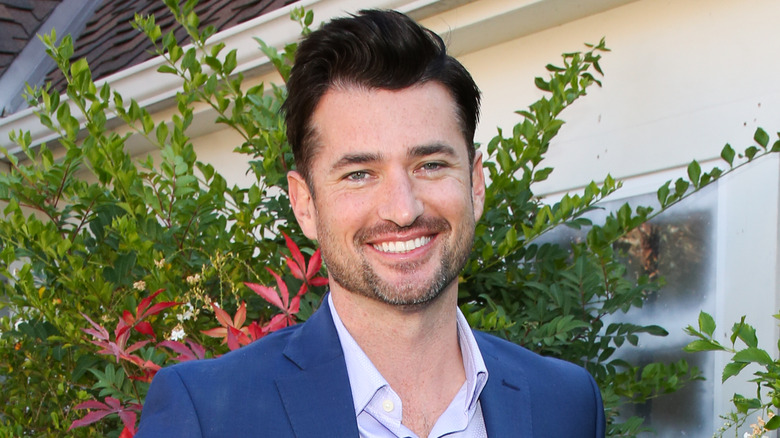 Paul Archuleta/Getty Images
Over the past two decades, Hallmark Media has created a cable television empire. A company that was once known for greeting cards now has three television channels: The Hallmark Channel, Hallmark Movies and Mysteries, and Hallmark Drama. Despite critics calling the network's programming repetitive and predictable, Hallmark's ratings remain high. This success has brought several former Hollywood celebs into the Hallmark fold, including Ryan Paevey, Jodie Sweetin, and Lacey Chabert.
Another star who became a successful actor before joining the Hallmark roster is Wes Brown. His Hallmark resume includes films like "Wedding at Graceland" (which notably features an appearance from Priscilla Presley), "Under the Autumn Moon," and "Shadow on the Mesa." As with other Hallmark stars, fans are eager to know more about this leading man whom they have come to love. Brown has a long list of acting credits and has also explored other aspects of show business.
Wes Brown was a model and a vampire hunter before becoming a Hallmark star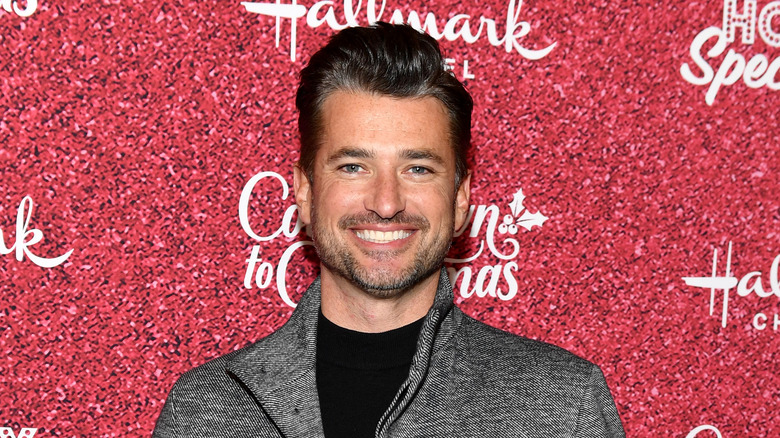 Noam Galai/Getty Images
Wesley "Wes" Brown is a native of Texas but he grew up in Louisiana. He worked as a model while he attended Louisiana State University and then moved to Los Angeles upon graduation in search of acting work. After cutting his teeth in commercials, he landed a leading role in the 2004 comedy film "The Lady is a Doll." The following year, he appeared in the romantic drama miniseries "Beach Girls," further establishing himself as a dashing newcomer in Tinseltown. Brown popped up in more mainstream projects in the years that followed, including "CSI: Miami," "Criminal Minds," "NCIS," and "True Blood." He had a recurring role in the hit HBO series, playing Soldiers of the Sun member Luke McDonald.
In 2010, Brown landed his first Hallmark film. He starred as Clark Davis in "Love Begins," a period drama that was nominated for most inspiring TV program at the MovieGuide Awards and remains one of the most popular Hallmark movies to date. He didn't dedicate himself to Hallmark fully from this point — he went on to appear in the likes of "90210" and "Desperate Housewives" – but it was the start of a journey that would make him a favorite with fans of the cable network.
Outside of acting, Brown is also known for his music. He released a Christmas EP in 2020, which includes a song he wrote called "Snowed in With You." Brown "had a blast" recording the EP and hopes for more musical endeavors in the future, he told Southern Living. A couple of his Hallmark films have allowed him to show off his musical skills as well – he even played Elvis Presley's piano in the film "Christmas at Graceland."
Outside of the spotlight, Wes Brown is a devoted father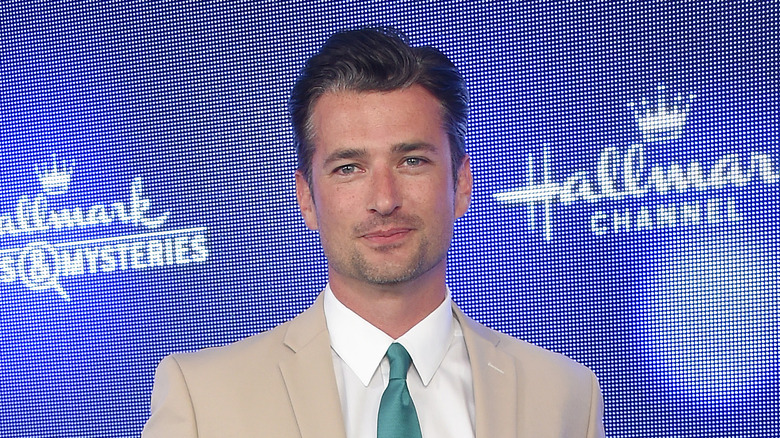 DFree/Shutterstock
Despite venturing into music, acting is still Wes Brown's first love, and he adores being on the screen in any capacity. When asked about his minor role in the 2020 film "The Call of the Wild" with Harrison Ford, he shared his gratitude for parts big and small. "I was very honored to have been a very small part of 'The Call of the Wild,' as I am every role that is offered," he told The Advocate. "Each has its own special place and learning experiences, no matter if I'm the lead or have two lines. They all matter and all mean something." This great attitude is part of what makes Brown an ideal role model to his daughter.
Brown is a dedicated family man, sharing daughter Merribeth with his wife Amanda. The family loves skiing, going to baseball games, and spending time outdoors together. Brown explained how he puts fatherhood first in an interview with Southern Living. "[Children] don't know if your car costs a hundred grand or if your car costs $500 bucks, but they do know if you're present in their life," he stated. "And that has been the absolute most important thing for me. I think it's been the most important thing for our daughter." As if that wasn't enough, Brown is also quite the chef, occasionally posting his Louisiana-inspired cooking on Instagram. What more could you want from a leading Hallmark man?