Katy Perry Gets Historic Royal Accommodations Ahead Of Coronation Performance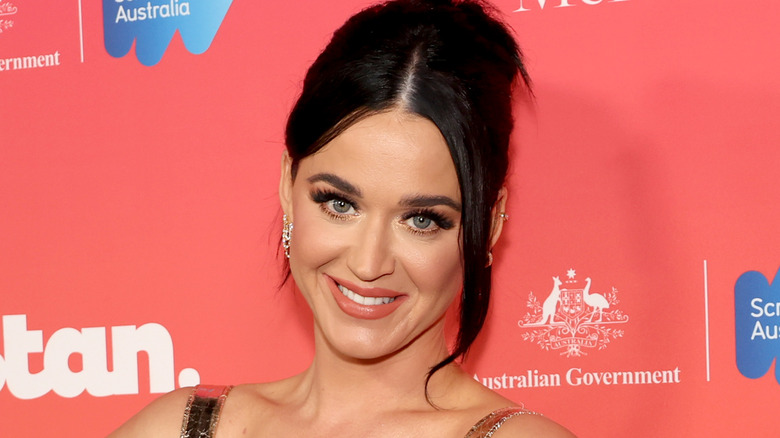 Monica Schipper/Getty Images
We're just over a week away from King Charles III's historic coronation, and as a result, the final touches are being put in place to ensure that the ceremony goes off without a hitch. We know that plenty of royals will be attending Charles' coronation, but you may be surprised to learn which non-royal celebs will also be there. Much to the surprise of pop culture and royal watchers alike, pop star Katy Perry will be performing at the ceremony alongside several other A-listers. On the surface, Perry and Charles seem like two public figures who couldn't be more different. 
In reality, though, they have more in common than one might think. Perry is an ambassador for both UNICEF and the British Asian Trust. The king actually co-founded the British Asian Trust in 2007 with the goal of tackling "widespread poverty, inequality, and injustice in South Asia," per their website. In an interview with "Access Hollywood," (via NBCDFW), Perry explained how important being an ambassador for these organizations is to her, sharing that the things that they stand for "really are my core values."
She added, "I'm going [to the coronation] to represent myself as an ambassador and just to bring the light and bring the love." Ultimately, the pop star's shared values with the incoming monarch make her a perfect choice for a coronation performer. Still, the event may leave Perry a little starstruck, thanks to her enviable accommodations.
The pop princess is getting the royal treatment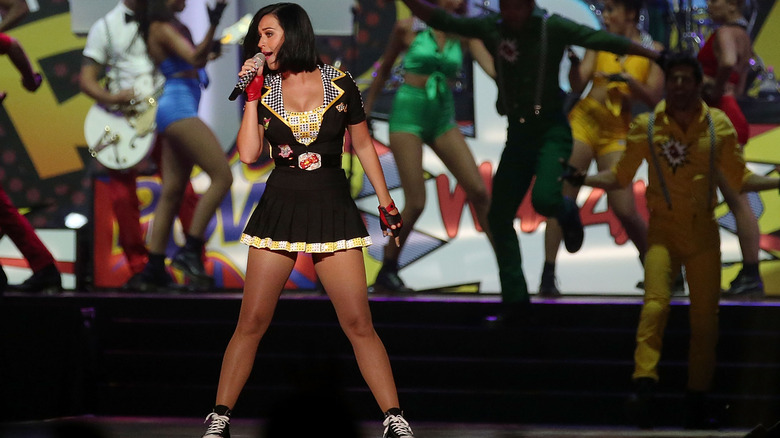 Chris Mcgrath/Getty Images
Performing at the king's coronation is a major honor. Still, as Katy Perry's long-term partner, actor Orlando Bloom, pointed out to Entertainment Tonight, Perry is an old pro when it comes to high-profile performances. "She does those big, historical things," Bloom shared. "It's wonderful. She sang for the president too. She does that." Despite all the impressive occasions Perry has performed at in her lifetime, there are still plenty of reasons for the star to get excited about coronation day, in particular — especially because of where she'll be staying for the event. 
"They said I was allowed to stay at Windsor Castle which I'm really excited for," Perry told Extra TV, per Express. "I might be posting a lot because I'm going to be in a castle for real – this is wild!" Besides the castle's impressive size — 484,000 square feet made up of 1,000 rooms — it's also full of history. The castle is around 900 years old and plenty of royal weddings have taken place there, including Prince Harry and Meghan Markle's, and Queen Elizabeth II spent plenty of time there in her youth. It's safe to say that the coronation will give Perry and King Charles III one more thing in common: She'll be living like a princess when he is crowned king.