Hallmark's Erin Cahill Was Once A Childhood Hero To A Whole Generation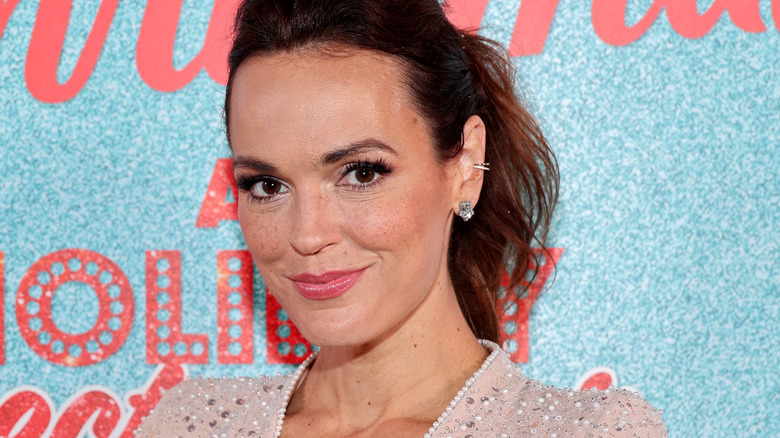 Mike Coppola/Getty Images
Hallmark star Erin Cahill is best known for blessing the winter season with her holiday movies. But it doesn't have to be December to binge some of her best work in "A Timeless Christmas," "Christmas Bedtime Stories," or "The Secret Ingredient." We root for her hometown romances all year long. She might be one of the major reasons why the Hallmark Channel has become must-watch television.
Cahill enjoys working for the cable network, and the channel loves her. The executive vice president of programming at Hallmark Media, Lisa Hamilton Daly, told Variety, "Erin brings a warmth and grace to her roles that resonate so wonderfully with our viewers. She is such an authentic person and that quality, combined with her talent, are a winning combination." Including her Hallmark movies, Cahill has starred in more than 120 roles — and that is a mighty career by any standard. But her most powerful character made her a childhood hero in the eyes of many.
Pink Power Ranger's real identity
Before becoming a Hallmark star, Erin Cahill was a hero — or, at least, she played one on TV. Cahill co-starred as Jen Scotts, the Pink Time Force Ranger, on the children's show "Power Rangers Time Force" (2001). The role was significant, not just because Cahill is an amazing actress, but because she was the first female leader of the Power Rangers. She embodied determination, grit, and strength, creating a positive influence for many young people.
At the Rangerstop & Pop convention, Cahill expressed the many pleasures of being a crime-fighting hero. She revealed that the role impacted her just as much as the audience, "To have that, to have kids come up to me and say how wonderful Jen is, that she's their favorite, but more than that, I've had girls in college tell me 'I went to college because of you.' How lucky is that, how fortunate! I couldn't have predicted that," (via The Illuminerdi). Cahill brought the Pink Ranger to life and changed lives because of it. Not only was she a hero to a whole generation, but she went on to play many more inspiring roles.
Erin Cahill's career after being a hero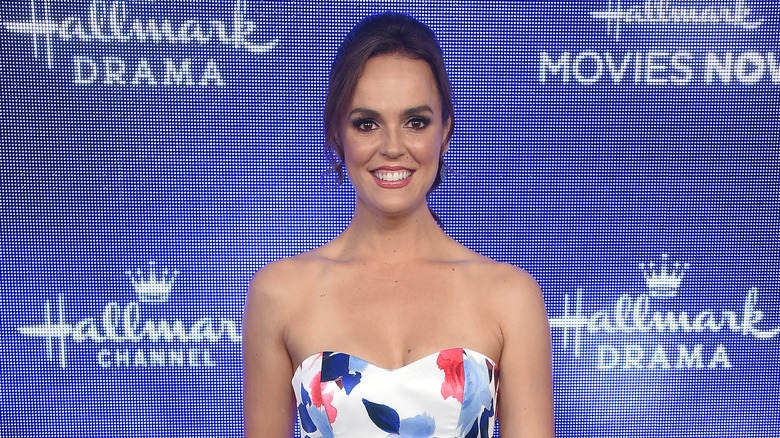 DFree/Shutterstock
Since saving the day so many times in her breakout role, Cahill has starred in many notable movies, TV shows, and video games. Not only was she the first female lead Time Force Ranger, but she also voiced the first female lead character for the Call of Duty franchise.
At the Rangerstop & Pop convention, Cahill shared, "I would never have imagined that after 'Power Rangers' I would play a racecar driver, or a ranch owner who herds horses. I played a chef a couple times, which my husband thinks is hilarious because I don't cook. It really is like this whole other world that opens up. But specifically, I think 'How I Met Your Mother' is a favorite for me,'" (via The Illuminerdi). And all her roles are a favorite for us.
Cahill also dominates behind the scenes. In an interview with Medium, Cahill revealed, "I am starting to produce and am so thankful for this new opportunity and expansion." She was behind the fantastic holiday films "Every Time a Bell Rings" and "Christmas on the Range." You can catch Cahill in many cozy Hallmark movies that might actually be beneficial for your mental health.