Hallmark's Erin Krakow Previews What You Can Expect From Season 10 Of When Calls The Heart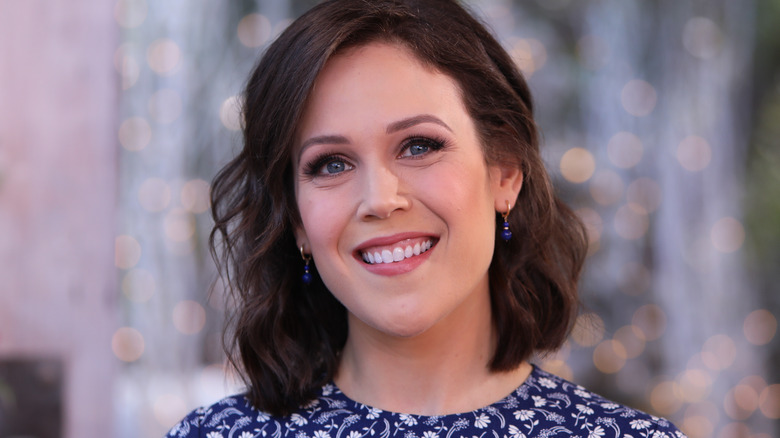 Paul Archuleta/Getty Images
Hallmark's "When Calls The Heart", based on Janette Oke's book of the same name, follows wealthy heiress Elizabeth Thatcher (Erin Krakow) as she leaves the luxurious life she's always known to pursue her passion of teaching students in a poor coal mining town on the Canadian frontier circa 1910. She soon faces struggles after the death of her husband.
The viewers have been hooked since the series' debut in 2014. Almost ten years after the series first aired, "When Calls the Heart" has steadily drawn in impressive ratings, even obtaining legions of fans calling themselves "Hearties." The original primetime series successfully capped off Season 9 with almost 3 million weekly viewers, making it the most-watched original scripted series of 2022 on entertainment cable.
"When Calls the Heart" is set to be back on the small screen on July 30, 2023. With the much-awaited Season 10 of the series only months away, "When Calls the Heart" star Erin Krakow dishes on what fans can expect from the upcoming season.
Erin Krakow promises fans Season 10 is worth the wait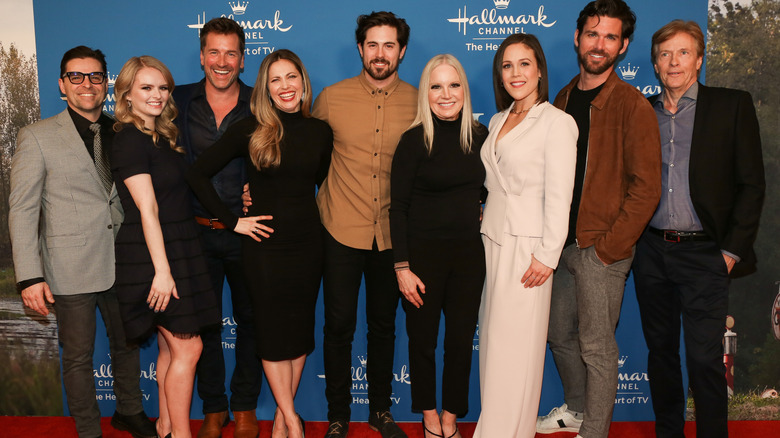 Paul Archuleta/Getty Images
Erin Krakow has nothing but gratitude towards fans of the show. The actor admits they couldn't have reached Season 10 far if not for the "Hearties." She told Entertainment Tonight, "It is quite the countdown and I got to give it to our fans! They are sticking with us, they're loyal and they're super patient, because we are all aware that this is a particularly long wait between Season 9 and Season 10."
Krakow spilled that the long-awaited comeback is totally worth it, as the forthcoming season will unveil more exciting treats for fans. "What I can say is, it's really going to be worth the wait. It's an incredible season with a lot going on — some new characters, some new romance, some drama. There's some really funny moments. There's a new baby coming. There is a lot happening in Season 10. It's a big season and we're reaching our 100th episode. I feel it is, and I hope it is, worth the wait for our very patient Hearties," the actor shared to ET.
What awaits Elizabeth and Lucas and gearing up for Season 11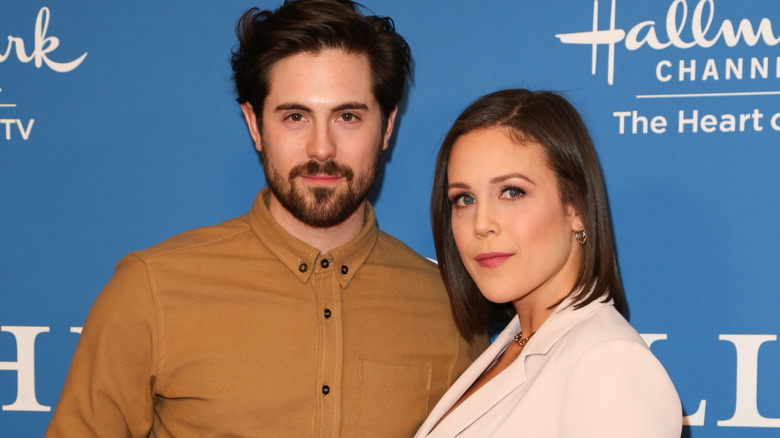 Paul Archuleta/Getty Images
Elizabeth and Lucas ended Season 9 happily engaged, and one of the details of Season 10 we know so far is that fans will get to see more of their relationship. Without spoiling too much, Erin Krakow was able to share some details of what fans can expect. She further revealed to ET, "I can say that in true Lucas fashion, he sets up a very romantic and elegant date night for them. So there's that to look forward to," Krakow teased, adding that the pair also "do some wedding cake tasting."
While fans are waiting for the series comeback, the cast and crew of "When Call the Heart" are gearing up to film Season 11. Variety just confirmed last February that the series was renewed, and it was reported that filming Season 11 of the Hallmark show is set to start in late June 2023. Krakow told Variety, "I'm so thrilled, proud and grateful to Hallmark that the show has been renewed for Season 11. We have so many more stories to tell. With our amazing cast, crew, and brilliant writers, there will be no shortage of romance and new adventures for the residents of Hope Valley! Having the Hearties continue this journey with us has meant the world and we are thrilled to share what's in store these next two seasons!"