What To Expect From Hallmark's Aurora Teagarden Prequel Minus Candace Cameron Bure
While Candace Cameron Bure has starred in many Hallmark movies over the years, her most extensive project is the "Aurora Teagarden Mysteries" films on the Hallmark Movies & Mysteries Channel. Inspired by a series of books by author Charlaine Harris, the "Aurora Teagarden Mysteries" movies are about the titular character, a true-crime-obsessed librarian, solving murders in her hometown of Lawrenceton, Georgia. She has a little help solving the cases with her friends Sally and Arthur, fellow members of the Real Murders Club. Bure's latest Aurora Teagarden movie, "Aurora Teagarden Mysteries: Haunted by Murder," premiered in 2022.
However, Bure will not be returning to the world of Aurora Teagarden, as she is one of many stars who left Hallmark to work with the Great American Family network. But Aurora's story isn't over because a prequel movie chronicling an adventure featuring a younger version of the character is slated to premiere this summer — and it has a new cast.
The prequel stars Skyler Samuels as a younger Aurora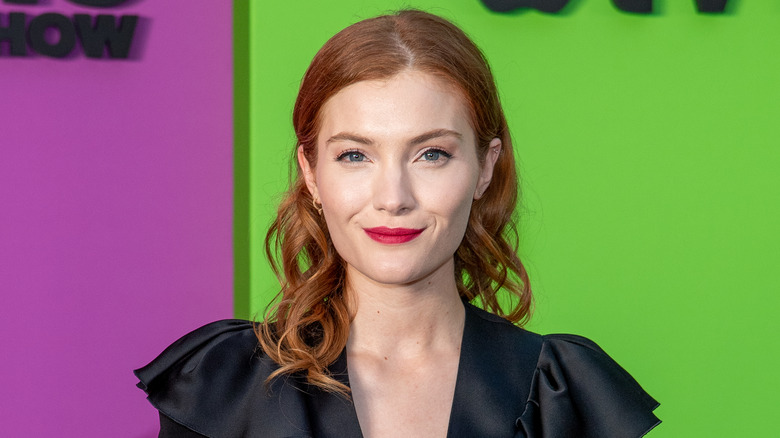 Roy Rochlin/Getty Images
In the prequel film, "Aurora Teagarden Mysteries: Something New," Aurora has returned to Lawrenceton after obtaining an undergraduate degree. She is now a graduate school student, a teacher's assistant, and a waitress. Although it takes place many years before the first movie in the Aurora Teagarden series, "Something New" establishes that Aurora is already passionate about true crime.
The film's major conflict surrounds the upcoming wedding of Aurora's friend Sally. When Sally's fiance's absence at their wedding rehearsal sends Aurora and Arthur searching for him, they find a body instead — and Sally's fiance becomes a suspect in a murder investigation.
Marilu Henner played Aurora's mother, Aida, in the original movie series, and she will play the role again in the prequel. Younger Aurora will be played by "The Nine Lives of Chloe King" and "Scream Queens" actress Skyler Samuels, and younger Arthur will be played by Evan Roderick from "A Tale of Two Christmases" and "Spinning Out."
Great American Family initially wanted to continue the series themselves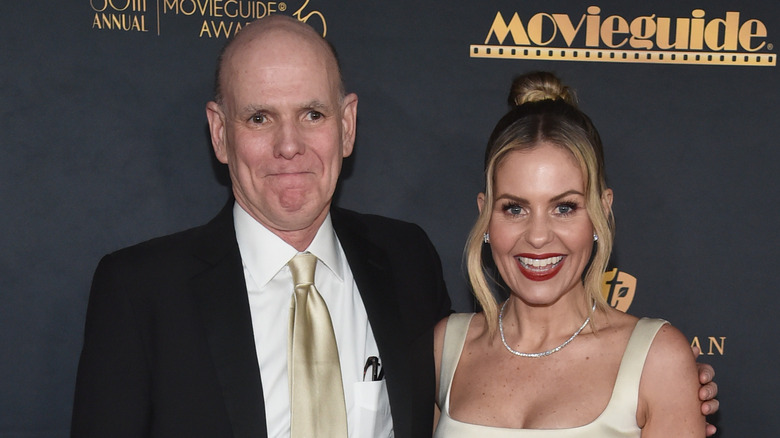 Alberto E. Rodriguez/Getty Images
When the prequel was announced, Emily Merlin — the Development Manager of Programming at Hallmark — said they were excited to share the new installment in the Aurora Teagarden series. However, it seems that Candace Cameron Bure and Great American Family also wanted to continue the series now that Bure left the Hallmark Channel. Bill Abbott — the former Hallmark CEO turned Great American Family CEO — said, "The world that [Bure] created around Aurora Teagarden was something very special, and certainly something we would love nothing more than to do more of" (via Variety). Hallmark is continuing the story on their own terms by time-traveling back to when Aurora and her friends were young adults, so whether or not Great American Family can continue the series their way is uncertain.
"Aurora Teagarden Mysteries: Something New" premieres on Friday, June 9, 2023, on Hallmark Movies & Mysteries.